One of the best ways to see any place you're visiting is to take the bus. While you don't get to choose the exact route, and the glamour factor is non-existent, if you really want to experience the unseen corners of a place, and connect with the real people who live there, you can't really beat public transit. Luckily for the frugal travelers of the world, there're a ton of public transit wonders that are way better than the bus! Whether it's something like Buda Castle's historic funicular, or Wuppertal, Germany's incredible hanging rail system, curious transit can be found just about anywhere. Now tell us about the greatest public transit wonders you've ever discovered!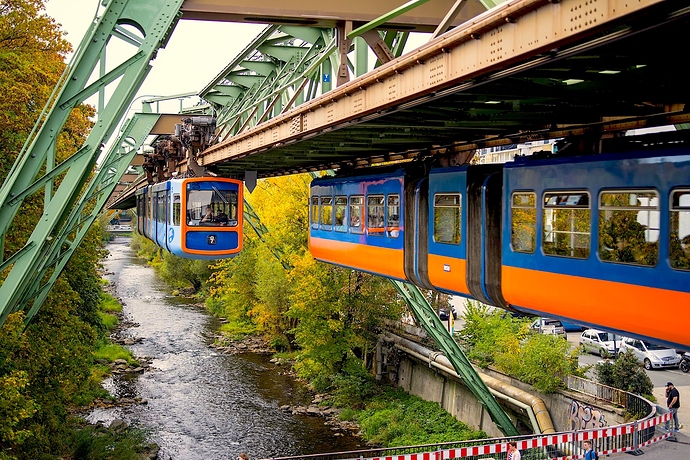 (Image: GuidoMengelberg/Public Domain)
Whenever people come to visit NYC for the first time, there are two surefire commuter attractions that I usually show them. First is the Staten Island Ferry, a free boat shuttle that runs between the southern tip of Manhattan and Staten Island. It goes right past the Statue of Liberty, and there's even a little bar on board. If boats aren't your thing, there's always the Roosevelt Island gondola that goes over the East River from Manhattan. For just a few bucks you get a great view of the city and a cool gondola ride!
In the comments below, tell us about the coolest public transit locations that you've ever come across, where you found them, and what you think makes them so special. We'd also love to see any great pics you might have of the experience! Your response might be included in an upcoming article on Atlas Obscura! Seeing the sights of a city doesn't have to be expensive to be unforgettably wondrous.