Throughout history, stained glass has become just as synonymous with art as it has religion. All across the globe, you can find technicolor panes illustrating magnificent motifs and imagery. In the Danse Macabre chapel at St. Mary's Church in Lübeck, Germany, ghastly figures dance across the colorful windows, the images paying homage to a medieval mural destroyed during World War II. In Shiraz, Iran's Nasir al-Mulk Mosque, when the sun shines through its tinted panes, blending with the rose-colored bricks, an incredible pink hue fills the room. These are just a couple of examples, but all over the world, there are eye-popping stained glass marvels that have to be seen to be believed. Now we want to hear about some of your favorite works of stained glass artistry from across the globe.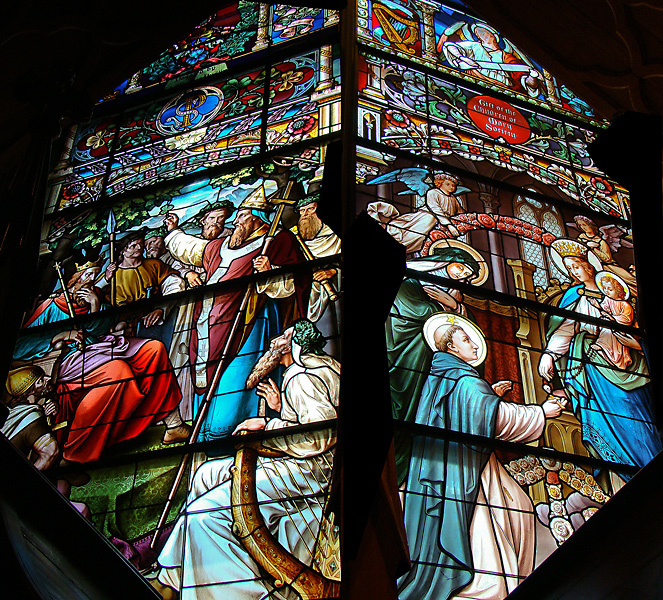 (Image: Tango7174/Public Domain)
In the thread below, tell us about your favorite stained glass wonder, where it is, and why you love it. It could be a particular scene that caught your attention, or an entire series of panes that left you awestruck. What's the theme and what does it symbolize to you? Is there any particular history behind the glass or location? Don't hesitate to post any non-religious examples either! Be sure to include any pictures you might have as well. Your response may be included in an upcoming round-up article on Atlas Obscura. Let's see those indelible works of delicate colored glass!