Carousels are one of those rare attractions that can make anyone feel like a kid again. However, carousels are much more than just nostalgic carnival relics. Most are grand mechanical antiques, exhibiting a level of craftsmanship rarely seen in the modern age of sleek amusement rides.
In San Diego, California, tucked away in the Seaport Village is one of the last remaining carousels built by Charles I. D. Looff, the man who brought the carousel to America. Not only are carousels a journey on history, but also through it. At the Dodo Manège located in Paris, visitors can ride on the shell of an extinct horned turtle or a few other animals that have vanished or are endangered. Before riding the carousel, visitors can view a small plaque outside the attraction detailing the various animals' ecology. These are just a few examples of the amazing works of art and preserved history that carousels represent, but now we want to see some of the most amazing and iconic carousels that you've ever seen or ridden.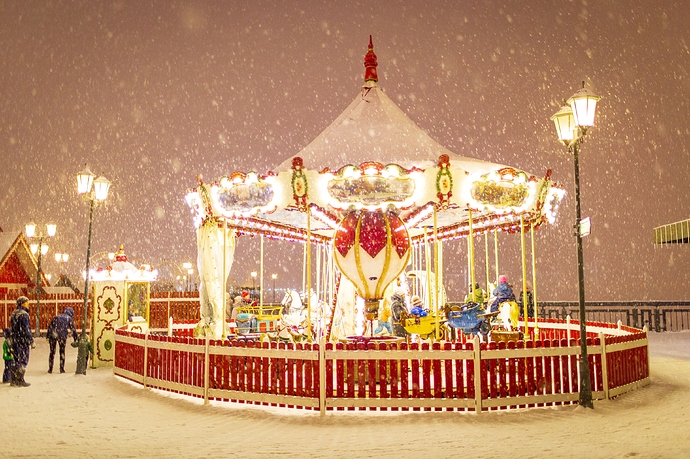 (Image: Alexey Elfimov/Public Domain)
In the thread below, tell us about your favorite carousel, where is it located, and what about its design makes it special? Is there any interesting history behind the carousel? Did you get to ride it? Be sure to include any pictures you might have as well. Your response may be included in an upcoming round-up article on Atlas Obscura!