Astounding! Les Machines de l'île - The carrousel des mondes marins - Nantes, France YouTube
These are all awesome, thanks for sharing this robust collection
Heritage Park, in Calgary AB, has the Bowness Carousel, moved from Bowness park, it was built in 1904. Turned up in Calgary in 1919. I have so many childhood memories on this carousel, it was the only one I've ever been on where the horses ride "back and forth" instead of "up and down". It had this old wooden floor, and was inside an old wood shelter.

The people-powered carousel from the movie Midnight in Paris is located at the Musée des Arts Forains in Paris AND YOU CAN ACTUALLY RIDE IT!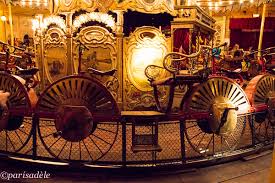 Lakeside Park Carousel in Port Dalhousie, St Catherine's Ontario is a great carousel and …wait…it's still only 5 cents. Canadian. Living in WNY, it's close by over the border, and I know it because Rush's song "Lakeside Park" was written by drummer/lyricist Neal Peart, who grew up nearby and worked there as a kid. I wonder if he ever thought that fans of their music would seek out the places mentioned in their lyrics, Atlas Obscura indeed!!

While I don't have a favorite, my mother-in-law did. She loved the carousel at the Herschel Carousel Factory Museum in North Tonawanda, NY. She would go every chance she got. She never got to try the carousels when she was a child and the factory would test their rides by giving the local children free rides, so she made up for it as an adult.
Like PembridgeW2 I have also visited Albany, Oregon. I had come to Albany because it was located near a number of covered bridges. And so it was that I had few expectations about such a small town as Albany. I found a town that had come back from adversity to not only survive but also thrive. And I discovered a hidden gem testifying to the spirit of Albany, Oregon.
Carousels can be traced back to the Middle East, and earlier to India and Pre-Columbian America. Although their origin is not exactly known, they have been around for thousands of years. Used as a ride for amusement as well as cavalry training, the spinning configuration traveled to Europe via the Crusades of the 12th and 13th centuries.
The story of the carousel in America can be traced back to 1837 when Michael Dentzel traveled in horse drawn wagons the southern German countryside with his portable hand carved machine, going from fair to fair or market. Michael's sons followed in his footsteps and were all sent by their father to try their hands in America.
The Dentzel Family had a 100 year-old carousel that had sat in storage for many years. Several years ago they offered it to Albany. The town accepted the gift but found that most of the hand carved animals were in such poor condition that they could not be saved. Rather than admit defeat the town put out a call for wood carvers. The pieces of the carousel were transferred to a warehouse near the downtown district and the people went to work. Starting with local artisans, the project eventually drew carvers from as far away as Montana and the central coast of California. People with no experience but who had always wanted to learn the art were accepted and trained. Today the work continues. Everyone is a volunteer.
Before I left I talked to the woman in the center image sitting behind the zebra. She was working with a thirteen year-old apprentice woodcarver. I remarked that the work they were doing for their community was sure to enhance their chances of getting into heaven. She smiled and said, "Maybe. But we get something out of it to. Classes in woodcarving can cost thousands of dollars and people here get the experience for free." "And it's nice to know", she added, "that something I helped create will be here after I'm gone."
Amen to that.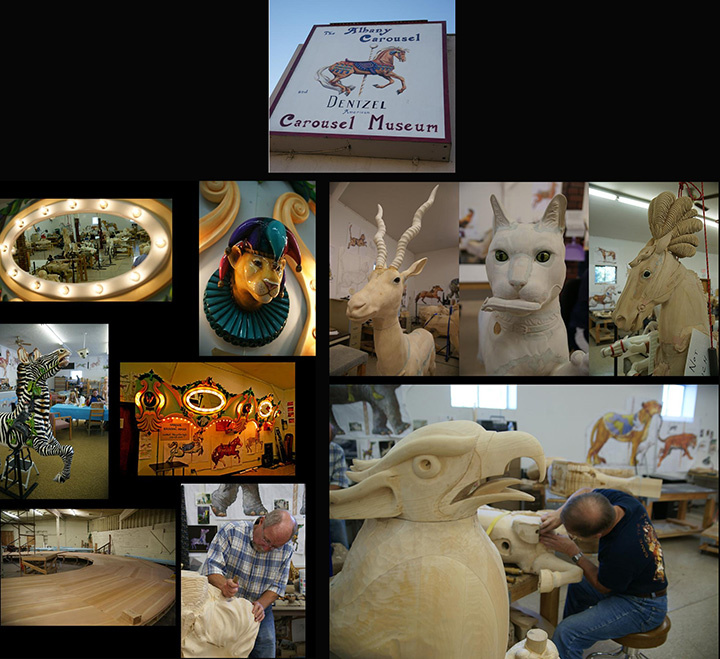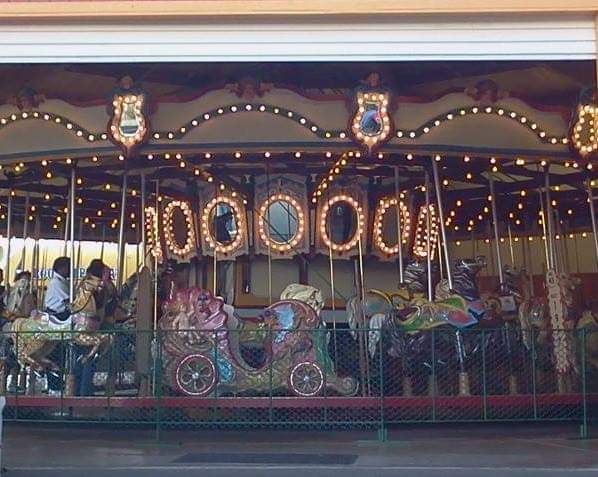 1917 Philadelphia Toboggan Company #43 portable merry-go-round. Last known operating one that was trailermounted. Puyallup, Washington.
The Gesa Carousel of Dreams in Kennewick, Washington. Not just because I'm one of the volunteer operators, but because it is simply one of the most stunningly beautiful carousels I have ever seen ! Antique horses and chariots restored to true museum quality, plus two newly carved figures (a husky dog and a cougar) set on a new frame and mechanism by Carousel Works.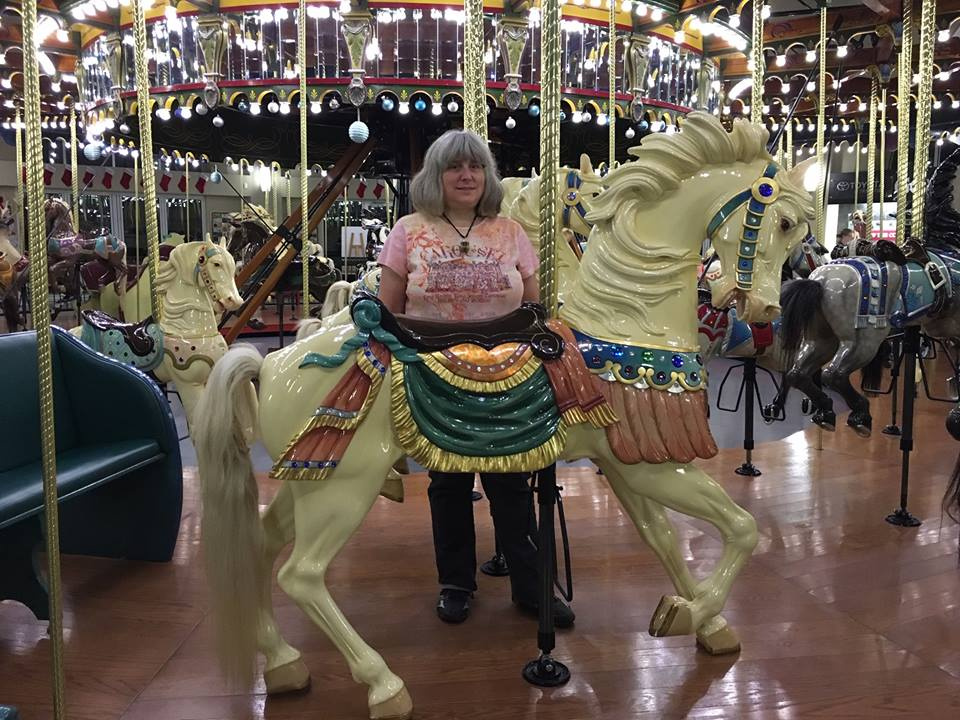 Thanks for the great info and for sharing !!
You are most welcome. Albany is a charming town and the carousel is a great symbol of their community spirit.
My husband and I travel to the Butchart Gardens in British Columbia, Canada, located near Victoria on Vancouver Island, for the prime reason of visiting their carousel, called the Rose Carousel.
It has two Great Pyrenees dogs and as owners of 3 Great Pyrenees's we had to make a trip to see it. I believe the only carousel out there to feature Great Pyrenees. It was beautiful and so were the gardens.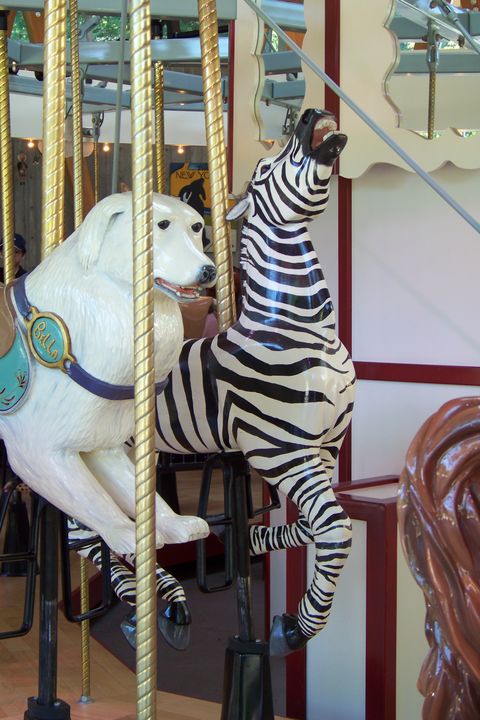 I have no idea if this carousel has any historic significance - I suspect that it doesn't - but the way we happened upon it was mystical. On one of our first nights in Rome, crossing the Tiber towards Castel Sant'Angelo, dusk was falling, it was threatening to rain, and we were quickly falling in love with this ancient, mysterious city. Walking across the bridge, we saw lights nearby, and went to investigate - and found a carousel. No one was around, no one was riding it, there only seemed to be one grim man in the small booth nearby, and we were all quite taken by the setting. I insisted that we ride it, as I had an overwhelming sense that if we boarded the carousel, we might be swept away into a magical parallel universe.
We weren't, but there was something so magical about being the only people to ride that carousel on the banks of the Tiber as night fell, rain fell, and the lights glowed in the darkening air.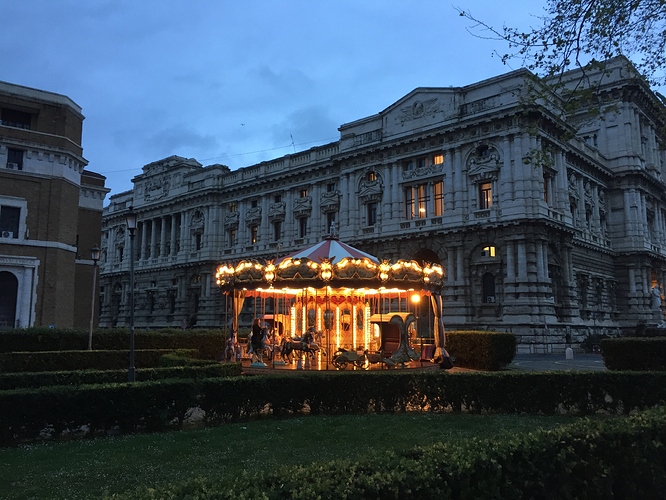 House on the Rock in Wisconsin has the world's largest carousel. The only catch is you can't actually ride it. But it's absolutely stunning.
Sea glass carousel in Battery Park NYC.
There are 2 double-decker carousels on both sides of the bridge by the Eiffel Tower in Paris.
jardin des tuileries carousel in Paris. Plays children's songs in French and if you go at a slow time (like a winter evening) they will let you go for a few more spins.
The Dodo carousel in Paris will only let children ride so beware of that if you are an adult enthusiast.
I was coming to post about the same thing! Also seen at the Brussels Christmas Market. Unfortunately, I only have night photos.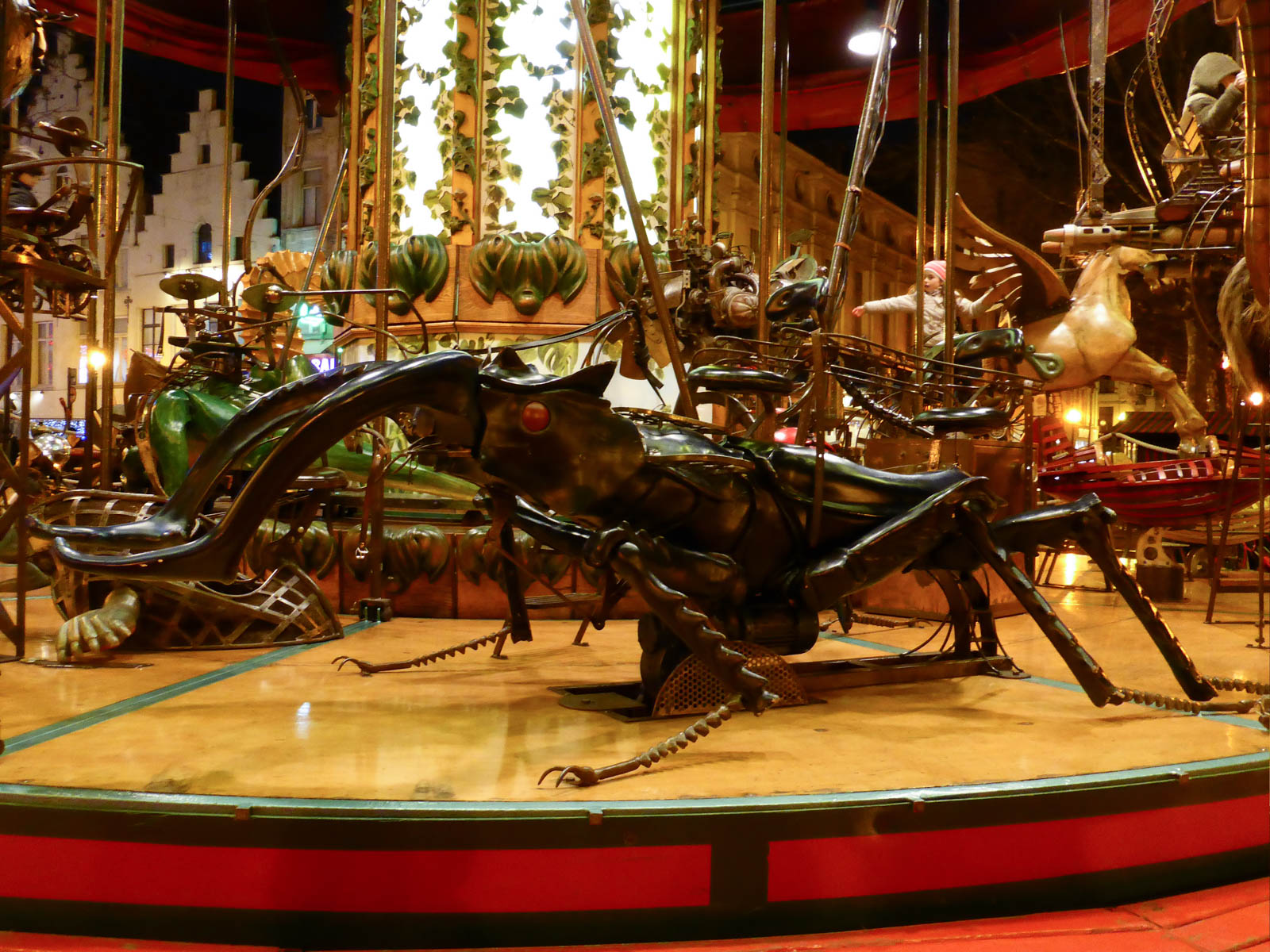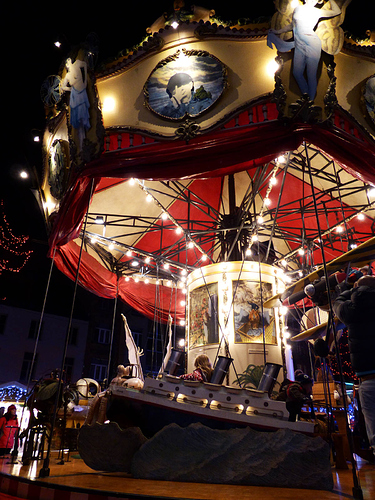 The Kneobels Grove Grand Carousel has been my long time favorite!
The Knoebels Grand Carousel was built in 1913 at North Beach, Long Island, where it operated with two other machines. The large four-abreast carousel was built by George Kremer, who bought the horses for his older Looff platform from wood-carver Charles Carmel. Carmel was born in Russia in 1865, immigrated to the United States in 1883, and carved carousel figures in his Brooklyn shop until his death in 1931.
Henry Knoebel, the park's founder, purchased the machine in 1941 from Riverside Park in Piscataway Township, New Jersey. Carrying 63 horses and three Looff chariots, the Knoebels Grand Carousel is one of the largest carousels in the world. In fact, it's one of the few carousels where you can still catch the brass ring for a free ride! Even if all you catch are steel rings, it's still great fun! In the 17-year history of the internationally acclaimed Golden Ticket Awards, Knoebels Grand Carousel has been voted #1 as the "Best of the Best" in the amusement industry.