Was I aware of the existence of elaborate sculptural topiary before seeing the darkly whimsical creations featured in Tim Burton's Edward Scissorhands? I don't know, but I do know that for as long as I can remember, I've been fascinated by the surreal beauty of intricately shaped shrubbery. Exotic animals, strange totems, and abstract shapes, the best topiary looks like it grew naturally into such impossible, uncanny shapes. And all across the globe, in places like The Topiary Park in Ohio; Maryland's Ladew Topiary Gardens; and Costa Rica's Parque Francisco Alvarado, ornamental shrubbery hunters can find expertly shaped greenery that looks better suited for a Dr. Seuss book than the real world. Now we want to hear about the most unbelievable topiary that you've ever encountered!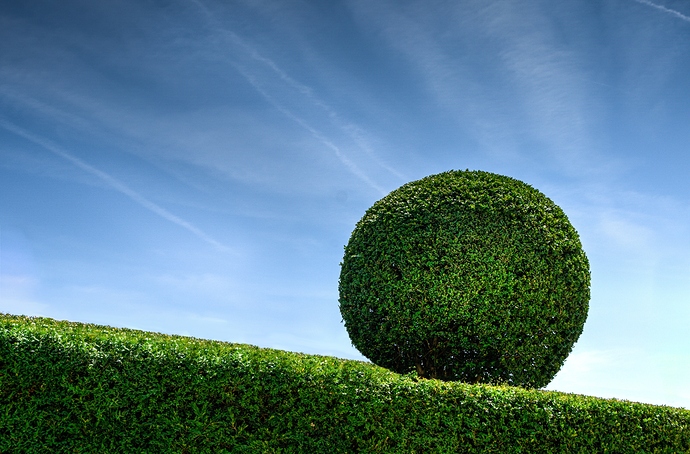 (Image: Skitterphoto/Public Domain)
In the comments below, tell us about the most incredible topiary gardens and monumental pieces of ornamental shrubbery that you've ever seen. Let us know where you encountered it, what you found so amazing about the topiary, whether it's still there, and anything else you might know about the unforgettable natural sculpture! And if you have pictures of your amazing topiary, we want to see those too! Your response may be included in an upcoming round-up article on Atlas Obscura.