Curiosity and oddity shops tend to embody the phrase "one person's trash is another person's treasure." Not only do they provide a haven to indulge in your weirdness, but they can also be odd little mini-museums. At Toronto, Ontario's SkullStore Oddity Shop, glass cases are filled to the brim with animal skulls, including a few that are human. Rare taxidermy specimens and dinosaur fossils line the walls, along with a few preserved brains and mummy hands. They might be strange, but here they are, on prominent display, and available for the curious shopper to purchase. The world is full of unforgettable oddity markets, and now we want to hear about your favorite, strangest, and most fascinating curiosity shops.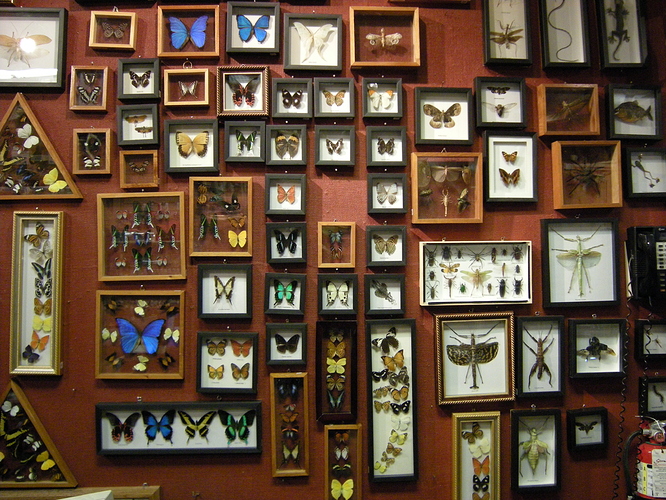 (Image: Jmabel/Public Domain
)
In the thread below, tell us about your favorite curiosity/oddity shop. Tell us where it is, how you found it, and what was it that lured you inside? Antique shops are fair game, but highlight what is it that makes their oddities a cut above the local mom and pop shop. What did you purchase? What was the strangest item you came across that was for sale? Be sure to include any pictures you might have as well. Your response may be included in an upcoming round-up article on Atlas Obscura. Let's get strange and talk about those fascinating, marvelous, one of a kind curiosity shops that are oddities in and of themselves.