People can get passionate about buildings that stick out. Whether it's a spite house breaking up the burgeoning urbanity growing around it, or a brutal, modern building springing up amongst otherwise historic edifices, or a mouldering relic from another time that some say should just be torn down, architecture can inspire some bitter haters. But even the most controversial buildings deserve someone to love them, and so we want to see the unconventional buildings that you adore!
I'm from Salt Lake City, which now has a massive, multi-story, ultra modern public library. It's pretty much delightful in every way, but when this new library opened in 2003, it left the main library's former home nearby. Let's be honest, the former library is a squat, boxy edifice from the 1960s, the defining feature of which is the drab concrete slabs covering every side. It's not the most dynamic building ever built, but I very much love it. I grew up spending hours in that building, reading and exploring and getting lost in the stacks. I get a warm feeling just thinking about it. I'm sure it still has its detractors, but luckily there were others like me who loved the building enough to preserve it, and it's now home to The Leonardo Museum!
Now we want to see the delightfully 'ugly' buildings you have a soft spot for. Tell us about them in the comments below, and be sure to include any great, original pictures of the building that you might have. We'll collect some of our favorite responses in an upcoming article on Atlas Obscura. Architecture doesn't have to win a beauty contest to be lovely.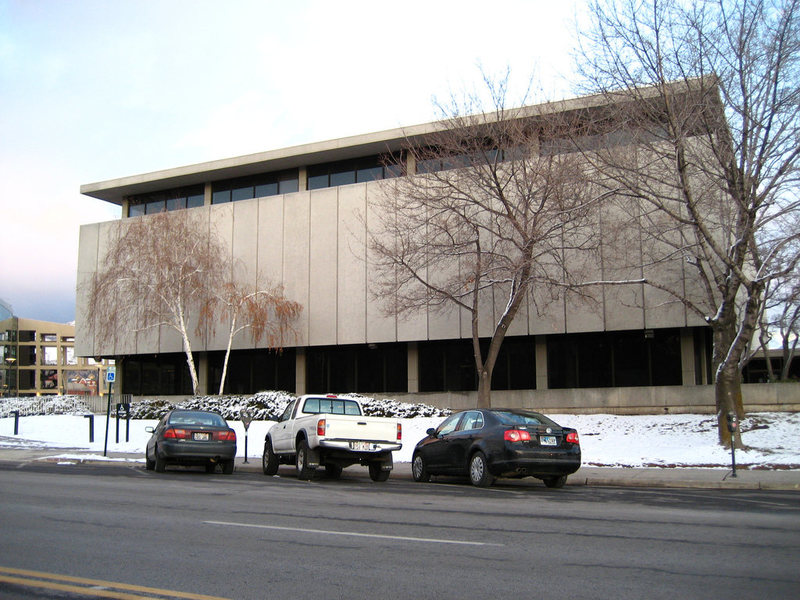 (Image:
Rudi Riet/CC BY-SA 2.0
)