Some of the more fascinating artifacts of human history are the architectural accomplishments of our early civilizations. Just think, without the use of modern tools, the Inca of 15th-century Peru scaled the Andes to construct Machu Picchu, more than 7,000 feet above sea level. A feat of engineering that has remained an awe-inspiring monument for hundreds of years. Perhaps one of my favorite ancient structures is the Parthenon in Athens, with its limestone foundation and marble pillars, it's truly a gorgeous, breathtaking accomplishment. I know I wish I could've also seen the Colossus of Rhodes in its glorious heyday.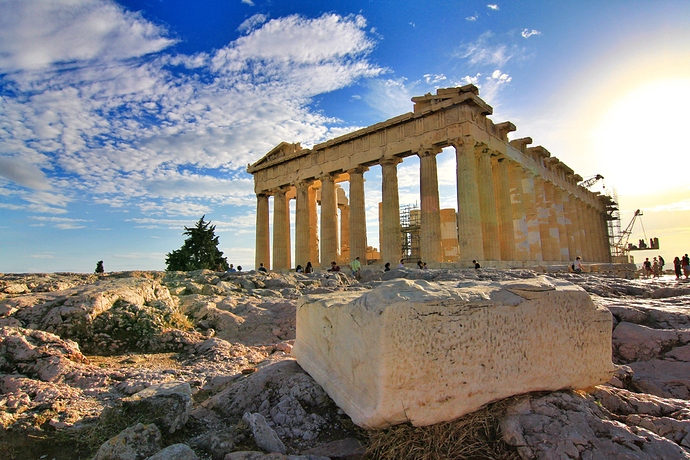 (Image: Puk Patrick/Public Domain)
Now we want to hear about some of your favorite ancient structures or incredible ruins that you've encountered. Where were they? Who built them? What was it like to experience surviving history, firsthand? Be sure to include any pictures you might have as well! Your response may be included in an upcoming round-up article on Atlas Obscura. As always, we are all ears.