In various corners of the world, bodies of water can bubble like a witch's cauldron, while also providing a therapeutic dip. They can be spectacular geological wonders, and throughout history have played a major role in the healing practices of various cultures. So chill out and relax with the world of hot springs and natural baths.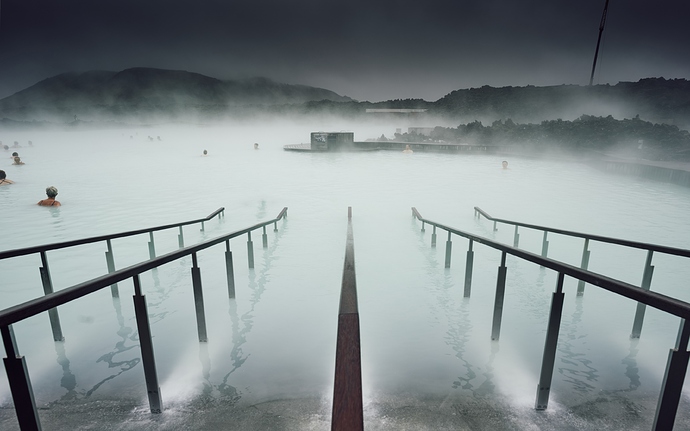 (Image: Doruk Yemenici/Public Domain)
In the Përmet District of Albania, a stone bridge that harkens back to the Middle Ages stretches over a sulfur river, whose warming waters are redirected to the Benja Thermal Baths. On cool days, it's not uncommon to find locals venturing up to the pools for a soak. Across the globe in Bodfish, California another natural spring is also home to some interesting artwork. The Remington Hot Springs is one of the last remaining free, public hot springs in Kern River Valley. Inside the pools, visitors have etched messages for visitors such as "Children of the Earth" and "Eternal Love." In the Abanotubani neighborhood of Tbilisi, Georgia, several bathhouses play host to a few ancient sulfur pools. Legend has it that the 5th-century King Vakhtang was so impressed by the hot waters while out hunting, that he had the city constructed around its warming waters. From ancient sinkholes to geothermal pools tucked away in caves, these are just a few of the wondrous hot springs and natural baths around the world. Now, we'd love to add more!
In the thread below, tell us about some of the most amazing hot springs and natural baths you have ever seen. Where was it located, were you able to visit, and what was the experience like? Is there any interesting history behind the location? Be sure to include any pictures you might have as well, and drop in your Instagram handle. Your response and photo may be included in an upcoming round-up article on Atlas Obscura.