As humans, one thing we are extremely good at is building amazing structures meant to last through the ages. And we're just as good at abandoning them. Across the globe everything from castles to entire towns have been left as empty shells, waiting for Mother Nature to begin her work. Deep in the wilderness of Fredricksburg, Virginia, the remnants of a medieval town square are being slowly engulfed by weeds and shrubbery, the buildings slowly, but beautifully, disappearing into the thicket. In Ithaca, New York, along Six Mile Creek, trees and other plantlife sprout from the bricks of an old watermill, as if the mill itself grew out from the earth. These are just a few examples of the defunct places people have left behind to be reclaimed by nature. Now we want to see some of your examples of the decrepit, disused places that nature is slowly reinvigorating with overgrown beauty.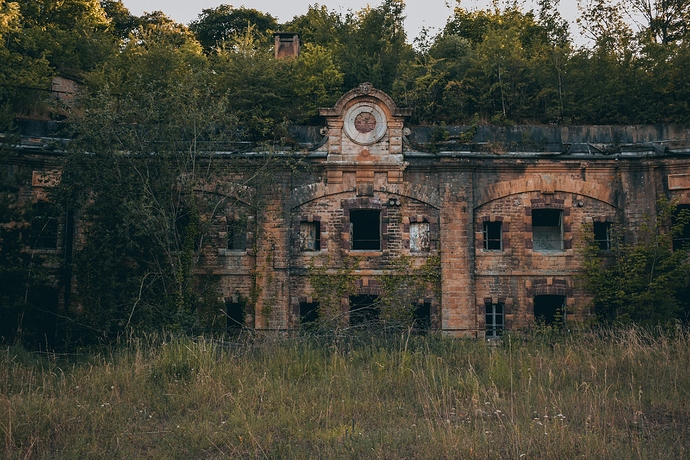 (Image: Florian Olivo/Public Domain)
In the thread below, tell us about your favorite place where nature is reasserting itself. Where is it, and how did you discover it? What was the area or building used for before it was abandoned? What's the history behind the place? Be sure to include any pictures you might have as well. Your response may be included in an upcoming round-up article on Atlas Obscura. Now, let's see those enchanting, forlorn places that nature is injecting with a fresh, new charm.