Throughout history, bells have played a vital role in early societies. The ring of a bell could signify the time of day, announce a coronation, or warn of impending danger. Even today, many important bells still stand as memorials to major moments in history. Although they might not have the same ring to them, these landmark bells have become symbols of both art and history.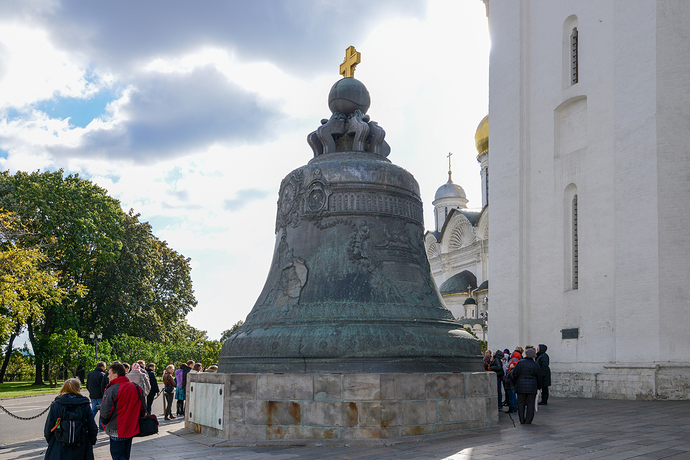 (Image:
Jorge Láscar
/Public Domain)
The Korean Bell of Friendship in Los Angeles is truly a grand masterpiece. The giant bronze bell was created utilizing traditional Korean bell-making techniques, and gifted to the United States by the Republic of Korea as a sign of goodwill. Across the Pacific on the grounds of the Kremlin, sits possibly the largest bell in the world, the Tsar Bell. It's so big that when a piece of this massive 216-ton bell broke off, the inside was briefly used as a small chapel. Then in Boston's North Square there's the first bell cast by Paul Revere. After the war, Revere operated a bell foundry and his first job was recasting a cracked bell from the Second Church of Boston. It would become the first bell ever cast in Boston. This is just a small sampling of the amazing bells you can find all around the world. Now, we'd like to see some of the utterly unforgettable landmark bells that you've discovered during your travels.
In the thread below, tell us about the amazing landmark bells you've encountered! Where is it located and what was its original purpose? Did it undergo any damage or transformations such as the Broken Bells of St. Mary's? Be sure to include any pictures you might have as well. Your response may be included in an upcoming round-up article on Atlas Obscura. Let the bells ring!