As we inch closer toward the end of 2019, it's that time to reflect on the past and look toward the future. With that said, I'd like to share some of my favorite additions to the Atlas in 2019. Let's usher in the new year together, the Obscura way!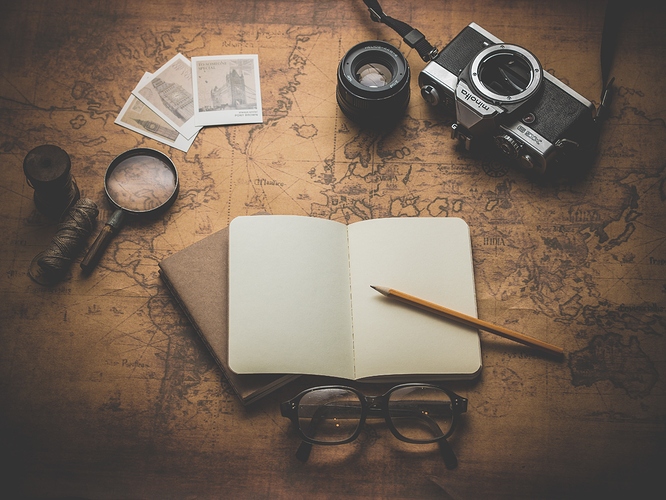 (Image: dariuszsankowski/ Public Domain)
I'm a bit of a sucker for medieval churches, cathedrals, and monasteries. The amount of detail that went into constructing these places of worship is truly fascinating. One of my favorites from 2019 was the Manasija Monastery located in Despotovac, Serbia. During the 15th-century the monastery was also home to the Resava School Of Transcription, a major medieval center for transcribing and illuminating manuscripts. As much as I love a good medieval structure, I also love food. True Treats in Harper's Ferry, West Virginia was one of my favorite food palces to grace the Atlas in 2019. It's a historically researched candy store, where you can purchase everything from ancient Greek gum, to rose and violet syrups, staples of 18th-century France. Lastly, there was the Manning Tree Ox, whose backstory is just fascinating. The town of Manningtree is one of the few English towns mentioned in Shakespeare's works, as he referenced the town's festival tradition of roasting an ox filled with English pudding. The sculpture pays homage to that reference, complete with a golden orb of pudding. That reference has led historians to ponder, even further, if Shakespeare was just an alias for Edward De Vere, an earl, courtier, and writer who grew up just miles from Manningtree, and would have attended the festival. I could go on for days, but these are just a few of the Atlas entries from the year that I can't soon forget, now we'd love, absolutely love to see a few of yours!
In the thread below, tell us about some of your favorite places that were added to the Atlas in 2019. What did you find most intriguing about the place and why did it catch your attention? Were you able to visit, if so what was it like, was the experience much different in person? Why was this entry so special to you? Check out our "Newly Added Places" under the Places tab to be sure you don't miss any of your favorites. The more the merrier! Be sure to include any pictures you might have as well. Your response and photo may be included in an upcoming round-up article on Atlas Obscura!