Australia's roadside Big Things is one of my favorite wonder trends in the world. All over the country you can find oversized… stuff. There's a titanic mango and a massive pineapple, a gargantuan koala and a big ol' ram, and don't forget Larry the Giant Lobster. The list goes on and on. And the appeal of giant things isn't confined to Australia. All across the world there are other oversized novelty attractions from chairs to gnomes. Now we want to hear about your favorite giant things from around the world!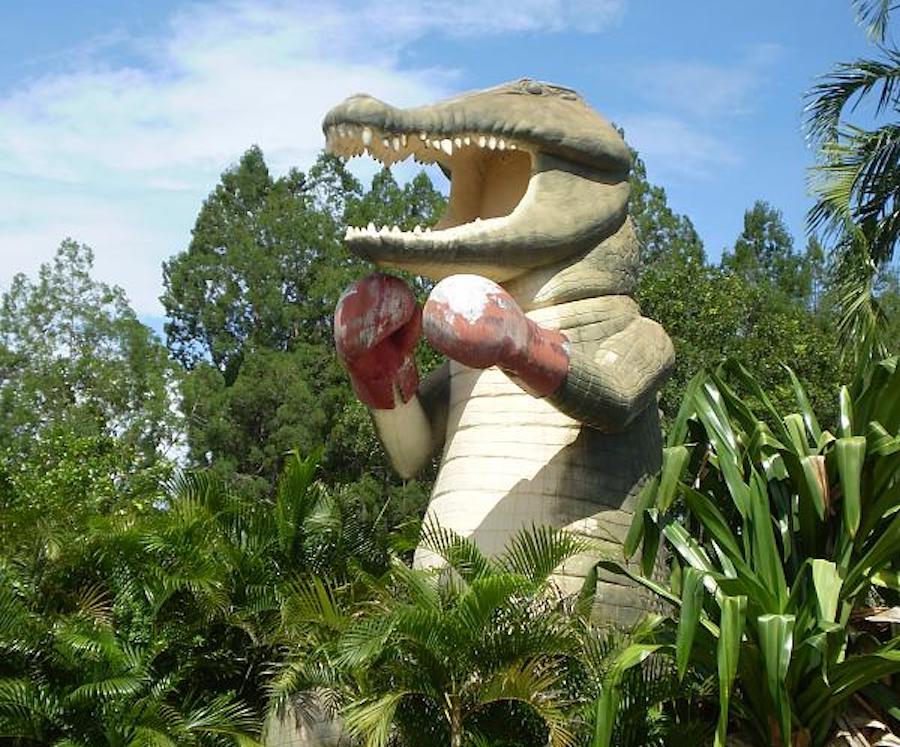 (Image: Tony Bowden/CC BY-SA 2.0)
In the comments below, tell us about the greatest oversized roadside attraction you've ever encountered, where and how you found it, and anything you might know about it's history. Of course if you have any terrific pictures of your Brobdingnagian find, post those as well! Your response may be used in an upcoming round-up article on Atlas Obscura! Let's show some big love for the world's giant things.