Stunning! Hope to get there someday.
Great eye and great pictures
Not as grand as some of the beauties in this thread, but I thought it was cool
This is a tight, narrow staircase in the Castillo San Felipe del Morro, a 16th century fort in Old San Juan, Puerto Rico. It was used by soldiers to get back and forth from the upper fortification area to the lower cannons lining the wall along the entrance to the harbor.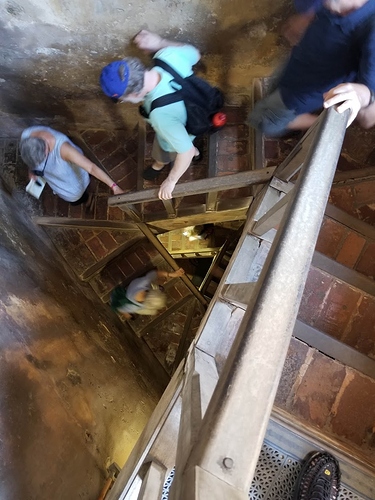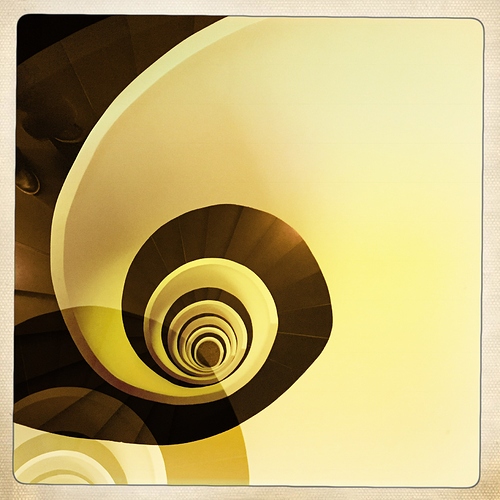 This stairway is at one of my favorite hotels, which is directly across from the amazing Guggenheim in Bilbao - Gran Hotel Domine Bilbao.
Quinta da Regaleira, Sintra Portugal - outside Lisbon. Very hard to get a great shot of this staircase. It goes down into the ground like a well. Definitely worth seeing this and all of Regaleira house and grounds.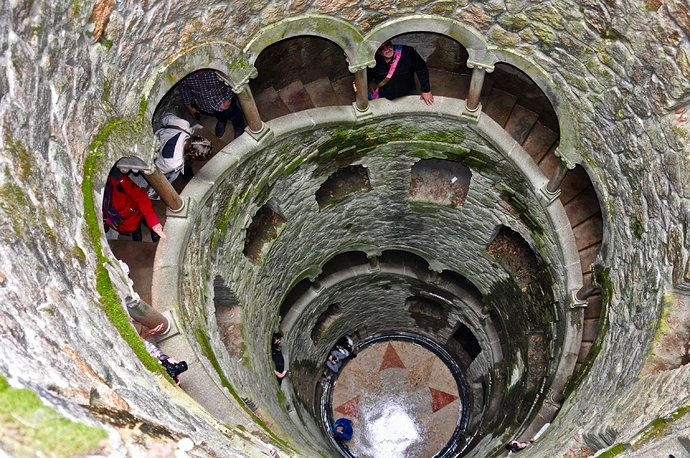 I love the ones in Italy and Germany, great pictures mnml
Not a secret, but an incredible staircase. Radio City Music Hall main stairway.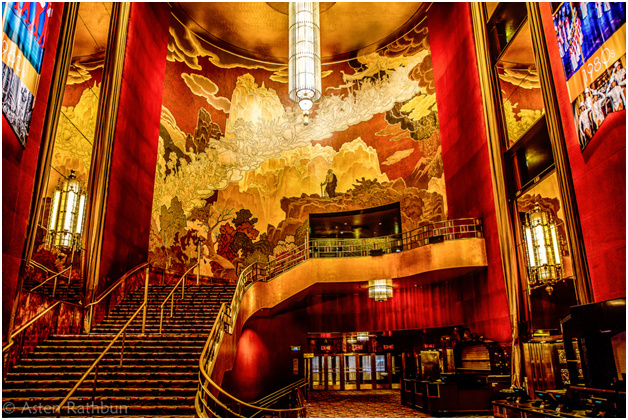 Not quite secret, but pretty much unknown outside the Bronx, are the borough's step streets. These were added on hills that were much too steep for roads, thus allowing pedestrians to walk from one street to a lower street without having to walk around the block. This step street is at 167 street, right near where I grew up (I can't tell you how many times I schlepped up and down that street!) There are several step streets in the Bronx; many offer great views of old art deco apartment dwellings and several have become street art.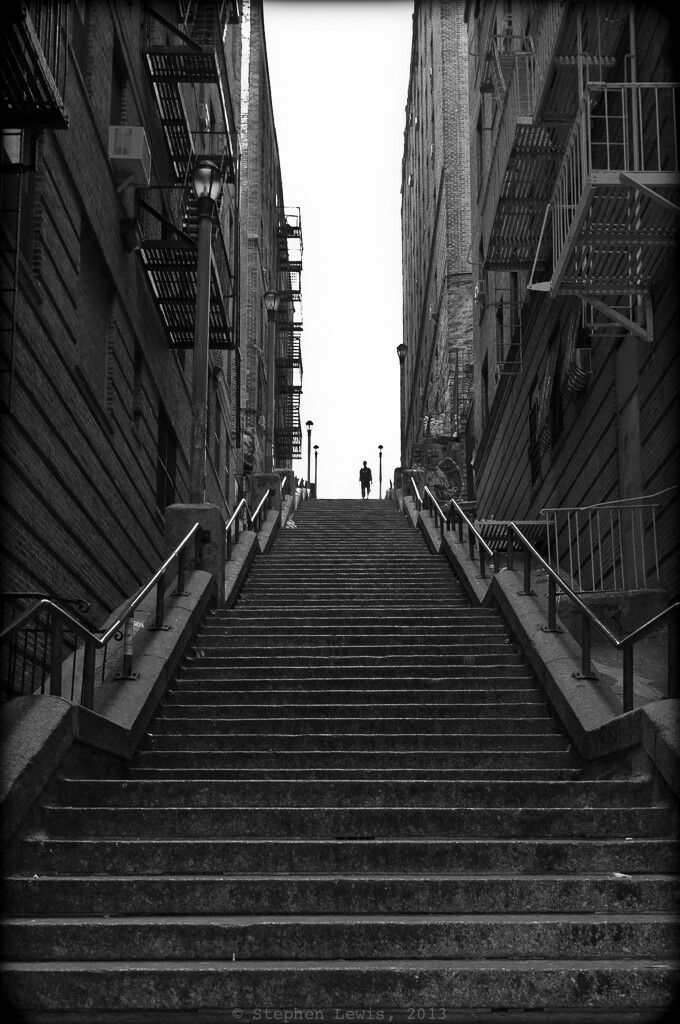 There are several of these in Portland, Oregon, too. I've always loved them.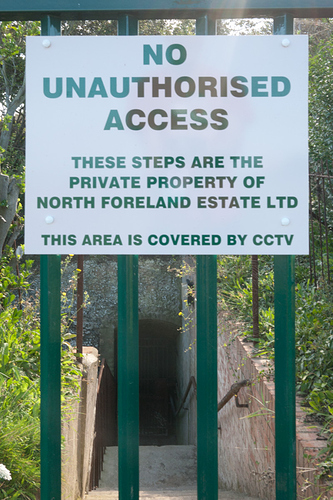 This gate leads to what's locally known as the 39 steps, a staircase cut into the chalk cliff at North Foreland, near Broadstairs, Kent, UK.
I grew up here and used to have a paper round on the private estate sited above this staircase, at the time there was an old iron fence, but no locked gate. My 12 year old self used to love locking my bike up at the top before scurrying down the cold, damp and green stair case before being spewed out onto the beach below.
The locals must have not appreciated me doing this as much as I did, hence the gate now!
Interesting article about how the staircase inspired John Buchan to write his famous novel The 39 Steps…http://bygonekent.org.uk/article/buchan-broadstairs-and-thirty-nine-steps/
Oh and another with a couple of better photos for you: https://www.deuxmessieurs.com/the-travelling-mulberry/broadstairs/
These are the Fineview Steps on the North Side of Pittsburgh (north of the Allegheny River). The steps are part of a fitness circuit in Pittsburgh, but really show the ghosts of Pittsburgh's illustrious past and are reflective of the challenges Pittsburgh continues to face today.
Unbelievable!! Beautiful find.
Sadly I have lost the picture of the staircase, it was in Angouleme, France,in a small unassuming hotel.
The stairs were steep and narrow, but the amazing thing was that you had no choice of which foot to use as one side of each tread was cutout. So if you got it "wrong" you were climbing two treads at a time.
I have looked for pictures of the staircase but can't find any.
Not secret, but a part of Chicago's vast architectural legacy. This is one of many intriguing and beautiful stairways at the University of Chicago. Atmospheric photo by Chris Smith.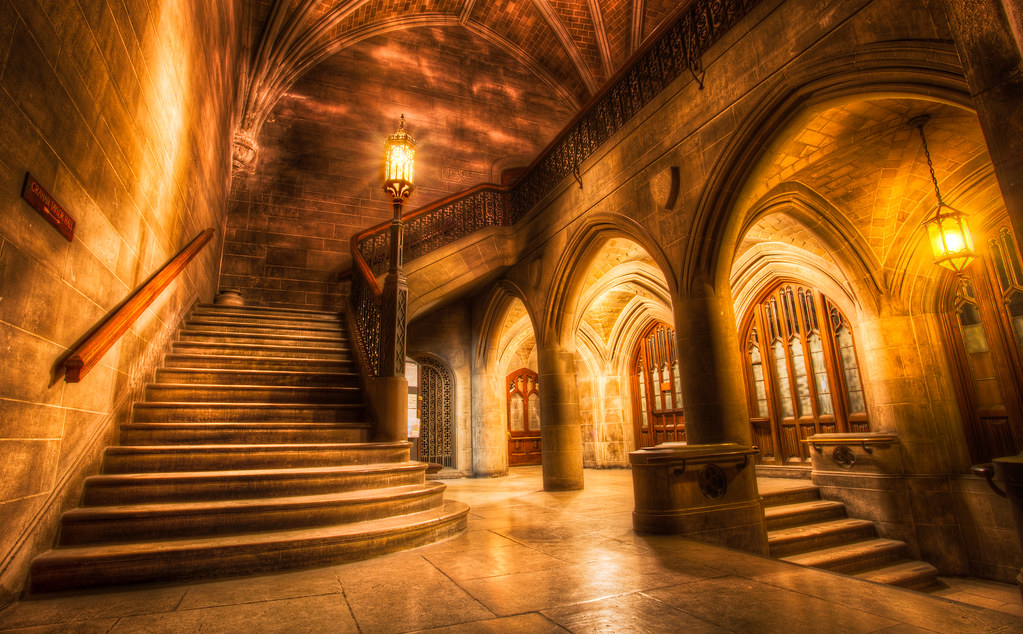 Closer to my home in Texas, I've always loved the exciting descent into the maelstrom at the center of Fort Worth's Water Gardens, a downtown landmark.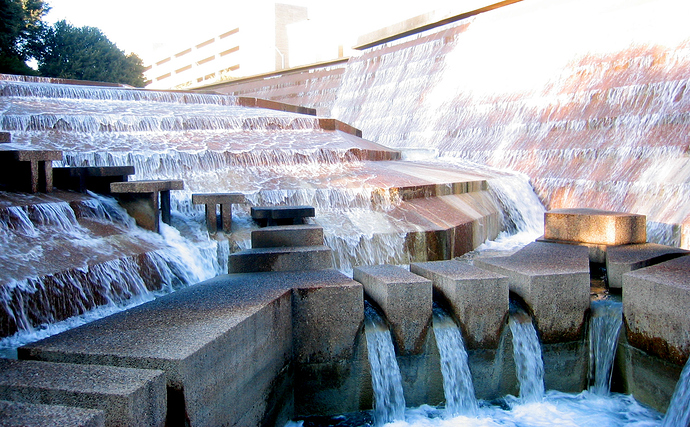 Quincy Hill, Parkersburg, WV
A local workout challenge, amongst other things. You're rewarded with a tremendous view over the city and the Ohio River when you reach the top. Site of a water tank failure in 1909 when two million gallons of water cascaded down the side of the hill and into the streets of the city causing two deaths.