There's all sorts of beauty and wonder in the mundane. But among the bog standard bits of everyday architecture that can take on an incomparable mystique, you can't beat the humble stairway. Whether it's a staircase built into the natural scenery to help navigate a treacherous ascent, a secret municipal stairway tucked into a tight alley, or a grand staircase welcoming visitors to a monument or museum, there's a simple, haunting appeal to a good staircase. Now we want to hear about your favorite stairways, the steps that you just can't forget!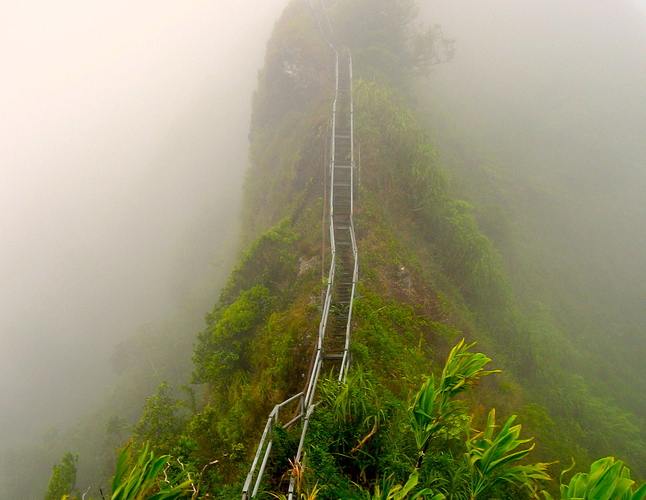 (Image: Kirinwizard/Public Domain)
Tell us about your favorite, unforgettable stairway, how you discovered it, and what makes it so special to you. If you have any incredible pictures of your favorite stairway, post those as well, seeing is believing! Your submission may be included in an upcoming roundup article on Atlas Obscura. Let's take the first step in uncovering the world's greatest staircases!