How do they keep the water from overflowing the steps?
Certainly not a secret stairway, though I think most people don't go this way to see the exhibits at the Vatican.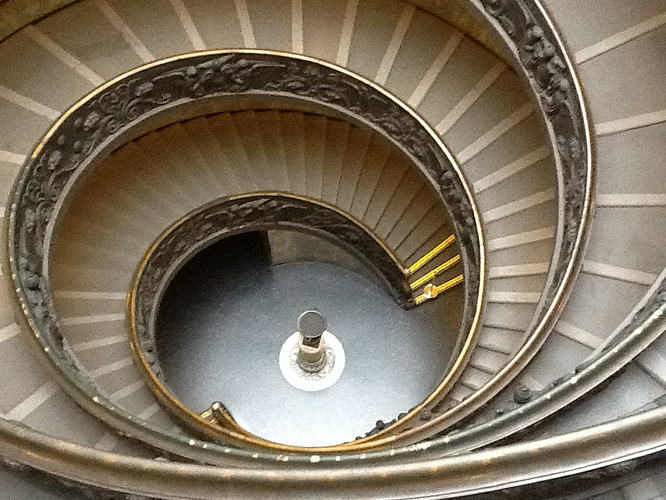 If you look closely, you'll notice that there is a good foot of a distance between water and stairway levels. The water probably overflows during storms, evident by the overgrowing moss. Here is another photo from a different angle: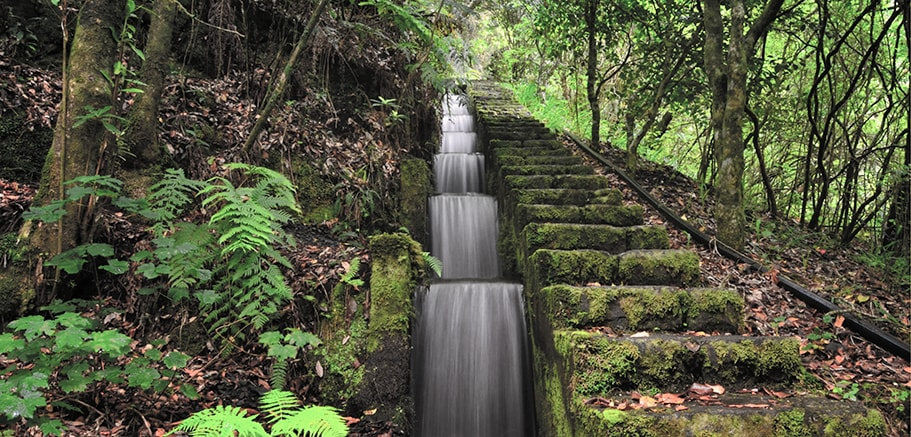 I'm not sure if this qualifies - it's the alabaster ramps of the Canadian Museum for Human Rights in Winnipeg, Alberta. Walking up through the museum is a journey from dark to light through galleries connected by these breathtaking ramps. Slowing down on the ramps to gaze at the impeccable architecture also provides an opportunity to reflect on the exhibits and learnings. Finally, they're ramps - accessible to all. Photo credit: Alex Fradkin, ArchitectMagazine.com.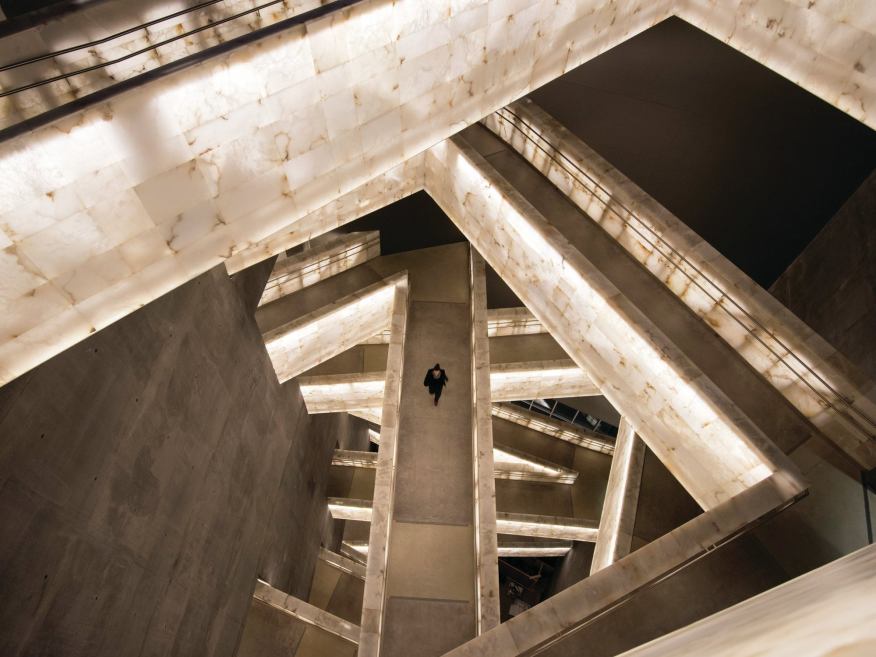 I lived in the Silver Lake neighborhood of Los Angeles, which was built in the early 20th Century when Disney, Charlie Chaplin, Mack Sennett (Keystone Cops!) and other film companies migrated from New York. The Silver Lake itself is a reservoir, and it's ringed by a number of very lovely, lush hills, with tight, twisting roads and bungalows mixed with mid-century modern, and more recent, homes.
My favorite part of the neighborhood was the wonderful number of hidden stairways, some of which are better known and more used than others. The Atlas includes one particular set of these stairs, where Laurel & Hardy filmed a movie.
This website gives a nice tour of more of the stairs: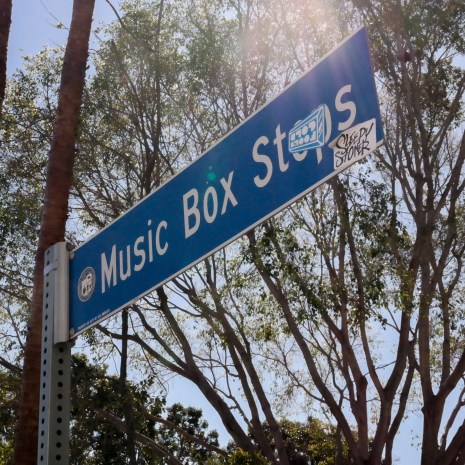 Growing up in Washington, DC, especially as a kid, these stairs CREEPED ME OUT, especially at night. They lead from the DC end of the Key Bridge up, up, up a very steep cliffside to the Georgetown neighborhood. At night they are dimly lit and fer sure totes fulla ghosts.
These stairs have become so legendary. I thought I saw a doc once that described how they were haunted, cursed, or something of that nature lol.
Definitely haunted by meth heads, I can verify that.
Floerli, Norway 4,444 steps. It's the longest wooden steps in the worls
I would have to suggest the stairways at the Rurh Museum Zollverein but they are pretty dark so hard to photograph!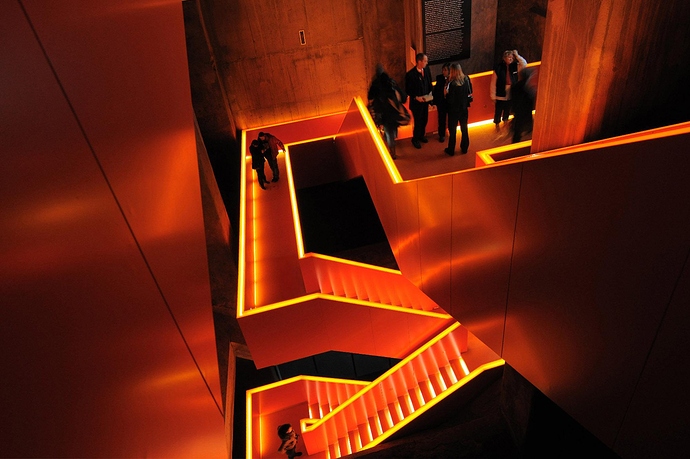 I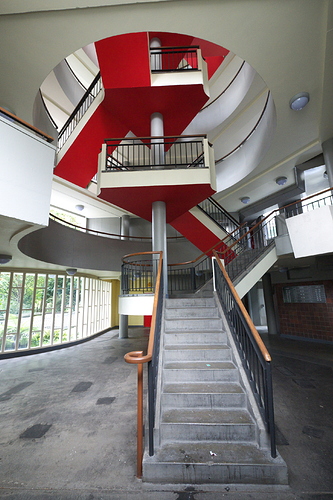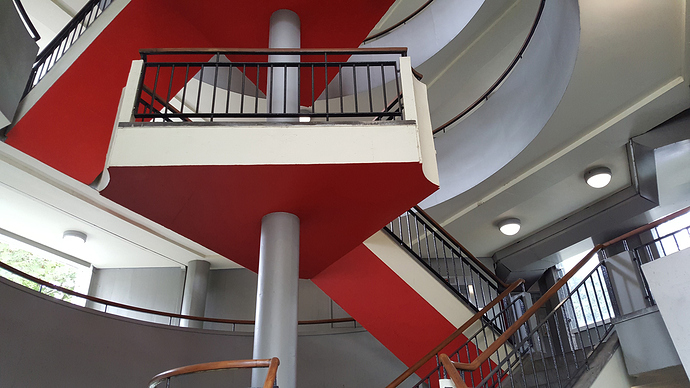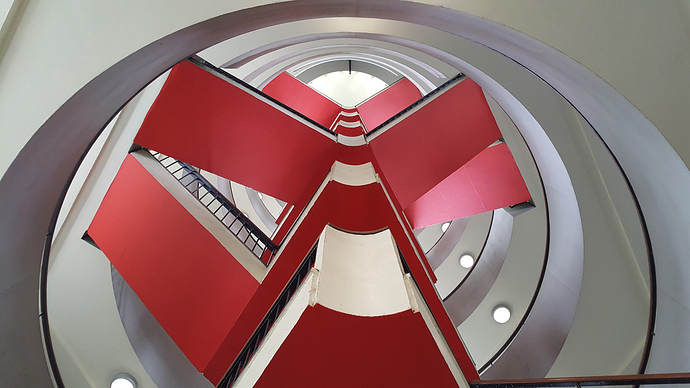 I'd like to mention the phenomenal staircase at Bevin Court, London by architect Bertoldt Lubetkin. Built in 1954, it is in a block of Council/social housing flats in Islington, WC1.
Lubetkin described this stairwell as "a dance". He was right.
The staircase to the High Place of Sacrifice in Petra, Jordan is both impressive and a great workout. It is intermittent parts stairs and trail, and rises to a fantastic view above the Wonder of the World. Locals say the best timing to make the trek is right before sunset. There are local Bedu ladies who have set up shop on the winding stairway, in case you'd like to buy souvenirs on your way up. Don't forget to bring water, you'll need it!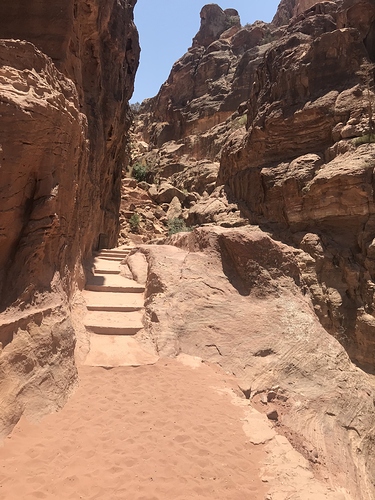 I love this rickety iron stairway leading to a Lake Erie (Ohio) Beach. That it still exists in our litigious society is amazing in itself but it leads to an also amazing view of downtown Cleveland and of unobstructed sunsets over the lake like that here taken at the same time as the stair photo was taken.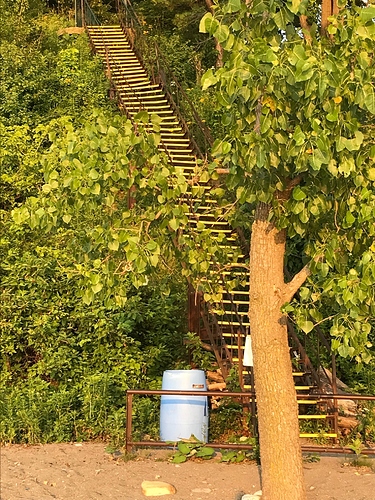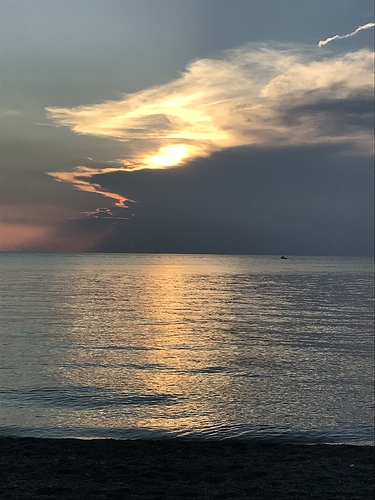 My most memorable steps by far have been 1,000 Steps in Huntingdon County, Pennsylvania. The steps once lead to a quarry where workmen cut Tuscarora Limestone from the mountainside for use in Silica bricks. The steps are part of the Mid-State- Tuscarora Link Hiking Trail.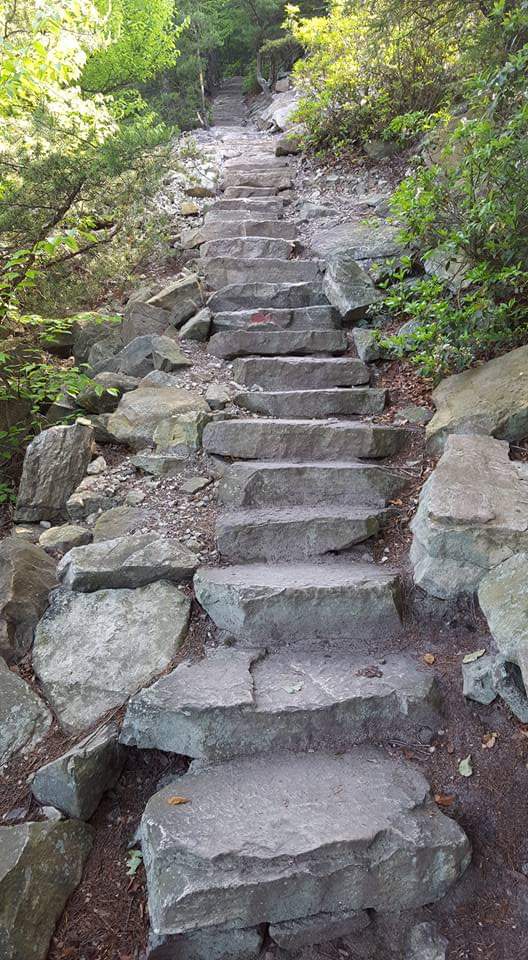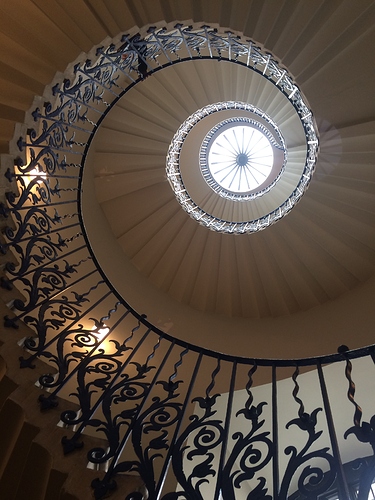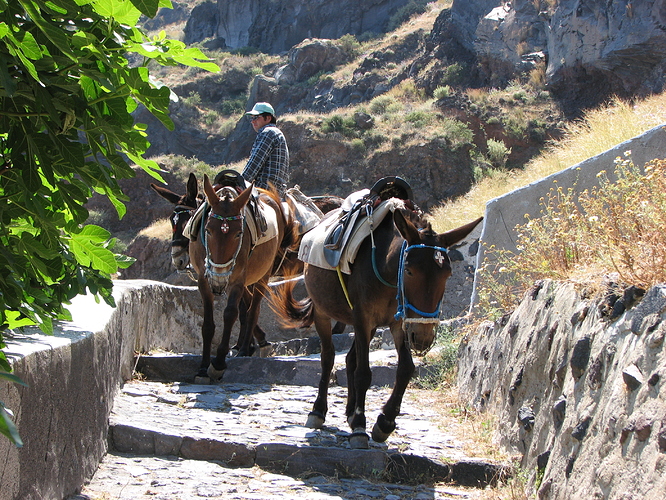 Many stairs in my life come to my mind but I have chosen 2 to mention.
The Queen's House in Greenwich Tulip Stairs are very unique and aren't just pretty as they are the first geometric self-supporting spiral stairs in Britain. The particular shade of blue paint that coated this wrought-iron structure is made of crushed glass.
My 2nd steps are the 600 steps from the ocean up to Fira town-site on the island of Santorini, Greece. There is a cable car available but if you walk be prepared for an adventure. It was afternoon and very hot, so as we walked up there are donkeys coming up and down the steps taking tourists mostly up. Donkeys are not stupid, they are hot and tired also so they find the tree shade whenever they can and you better get out of their way as they know what they want. I don't have a good picture of the steps but only of this donkey ready to take me out…