There's a new job opening in one of in Gothenburg, Sweden's underground train stations. It could be your dream job, if you dream it up yourself. Trains will begin circulating through Korsvägen station in 2026, and when they do, there's a position waiting for someone to do whatever they like there, for the rest of their lives. Whoever gets the job will have a guaranteed income for as long as they want it, and the opportunity to shape what work means for themselves. It's a golden ticket to (geographically-contained) freedom. We want to know what you think you'd do with that kind of freedom.
Before joining Atlas Obscura as a fellow, I worked mainly as a poet, which is notorious for being perhaps the least-lucrative form of employment even if you go corporate, and sometimes as a musician. If I were Korsvägen station's eternal employee, I'd do what I love to do –– write a lot, talk to strangers about their lives, experience strange synchronicities. But I'd also want to do the things that are more constrained by a definite 9-5 or the pressure to make my art economically viable: I'd like to do things I'm bad at, like playing the guitar and embroidering, and the time to get better at them. I'd like to make things just for people I know, and to use the time and openness to attempt surrealist capers that might not succeed, like creating an underground chorus of untrained musicians or inventing new ways of walking. I'd also probably try to learn Swedish, and improve my Arabic. Hey, it's a lifetime we're looking at. How about you?
Tell us what you'd do with Korsvägen station's invent-a-job. Tell us how you'd spend your days, how close your dream job is to your current position, and whether you'd try and transform the space. We might share your response in an upcoming Atlas Obscura article. Thanks again for making our dreams come true, Sweden.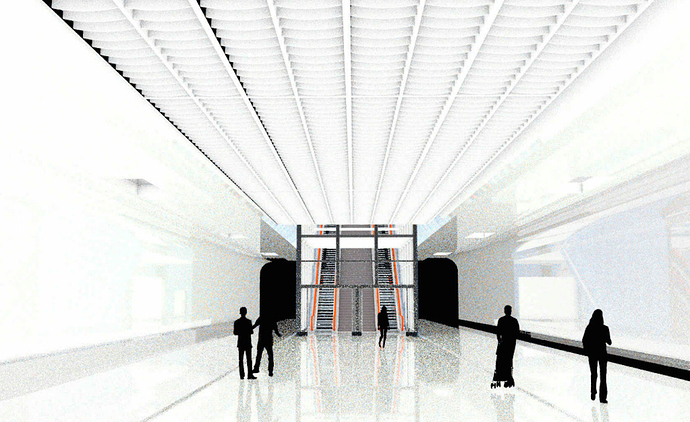 (Image: Anna Heymowska)