Check out this picture of Nikola Tesla and Mark Twain, then keep reading…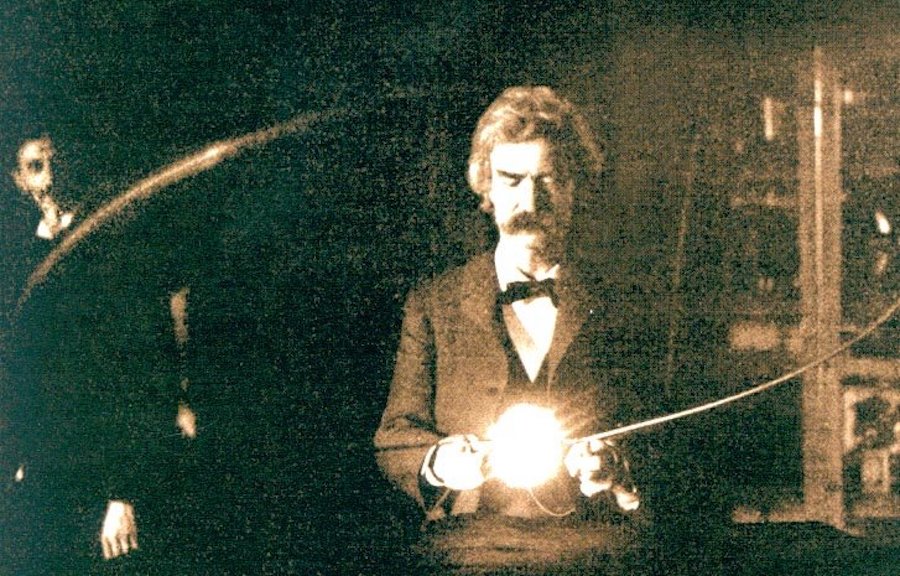 (Image: Recuerdos de Pandora/CC BY-SA 2.0)
That's cool, but it's not the greatest historic friendship ever. Whenever I get down there's one image that I like to think of: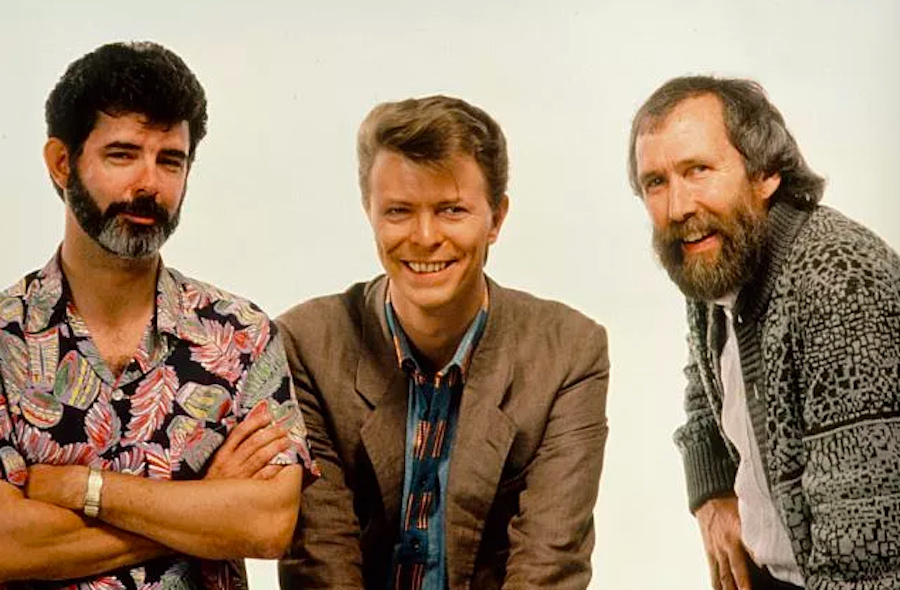 Just look at it. George Lucas. David Bowie. Jim Henson. Having a laugh while working on Labyrinth. I like to think about what their conversations must have been like, what it must have felt like to just be around three creative juggernauts (George Lucas still counted back then). It's maybe one of my favorite examples of an unlikely collaboration/friendship among iconic cultural figures, but it's far from the only one. J.R.R. Tolkien and C.S. Lewis (or as I like to call them, "The Initials Clique"). Toni Morrison and James Baldwin. Marilyn Monroe and Ella Fitzgerald. These are all pretty modern examples, but the list goes on and on. Now tell us about your favorite unlikely, surprising, inspiring, or just plain fascinating friendships and collaborations throughout history!
In the conversation below, tell us about your favorite unlikely historic friendship. Include any interesting trivia or anecdotes about the relationship that you might know (Tolkien and Lewis saw Snow White together!), and why the relationship means so much to you. If there's any pictures of the people together, include that too! Your responses may be included in an upcoming round-up article on Atlas Obscura. Friendship makes the world go round, but some friendships shake its foundations.