One of the most iconic Halloween/October images of our modern age is the image from A Nightmare Before Christmas of Jack Skellington standing atop that magical curling hill, the moon shining like a massive headlight behind him. While that image is a cartoonishly outsized example, few things signal the spoopy season more than a huge moon hanging in the darkness of the night sky. And while most of us might not get to see a moon quite so huge as the one in Danny Elfman's masterpiece (TIM BURTON WAS ONLY HALF OF THAT MOVIE'S MAGIC!!!), thanks to the phenomenon known as the "moon illusion" we still have the opportunity to witness some stunningly large lunar views. And now, whether it was huge and unforgettable or blindingly bright, we want to hear about the most incredible moon views you've ever seen!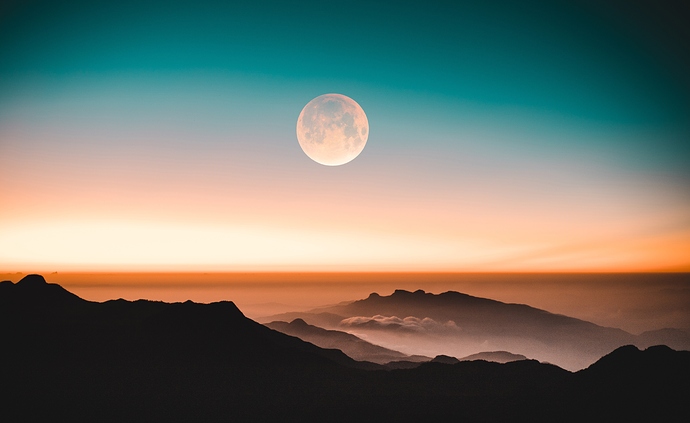 (Image: malith dk/Public Domain)
In the thread below, tell us about the most incredible moon you've ever seen! Where were you and what time of year was it? What made it so memorable, and what kind of moon was it, full, crescent, etc.? If you have any pictures of the incredible moon, let's see those too! The nights are getting longer, but show off our incredible lunar memories, and light up the darkness!