I eat too much cheese. I'm at "I know what day of the week my local deli gets its cheese delivery" levels of cheese consumption. But when I really want to treat myself I'll make a trip to an actual cheese shop and select a hunk of some specialty cheese. I'm not the most adventurous cheese fan, but I still like browsing around cheese shops, discovering the smell of new varieties and trying to imagine who some of the more pungent cheeses could possibly be for. Like curiosity shops, cheese shops are full of unforgettable and unexpected treasures just waiting to be discovered (and both can smell kind of musty)! Now we want to hear about your favorite cheese shops, and unique flavors you've discovered there!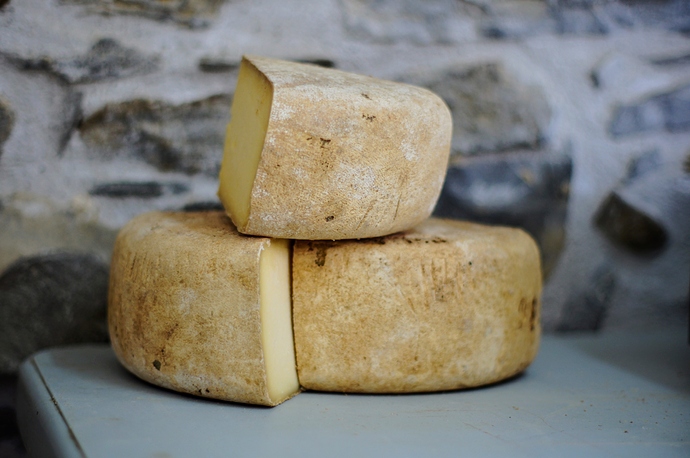 (Image: Alexander Maasch/Public Domain)
In the comments below, tell us about your favorite cheese shops, whether it's your neighborhood go-to, or some delightful little fromagerie that you've discovered on your travels. Let us know where it is, what made it so unforgettable, and of course, what kind of cheese you got to experience there. If you have any pictures, be sure to include those as well. Your response may be included in an upcoming round-up article on Atlas Obscura. Don't turn your nose up at telling us about your favorite cheese shop.