It's a little dark, but some of my favorite places in the Atlas database are graves and post mortem monuments. Specifically those dedicated to incredible, singular animals. Just to name a few, there's the Grave of Miss Baker, the first monkey to survive a trip to space (people still leave her bananas); then there's the monument to Boomer, the three-legged hero dog whose wild story needs to be heard to be believed (or not believed); and of course King Neptune, the pig who raised millions of dollars for the U.S. Navy. Dog mayors, military birds, town cats, the list of semi-famous and remarkable animals goes on and on, and now we want to hear about the most incredible animals you've ever heard of, and the monuments that remember them.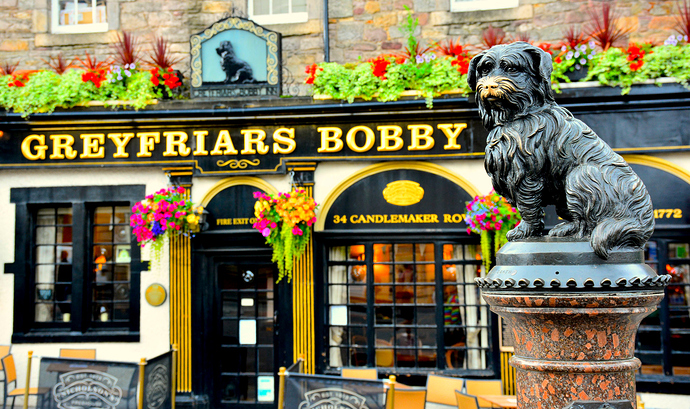 (Image: Mike McBey/CC BY 2.0)
Tell us about your favorite celebrity animal in the comments below, what they did that made them remarkable, and why you love them so much. If they have a monument, grave, or statue devoted to them, even better! Your submission may be included in an upcoming round-up on Atlas Obscura!