TLC (the R&B legends, not the channel) have given us some great advice over the years. Don't be too proud. Avoid scrubs. Creep. But I think I have to disagree with them when they say, "don't go chasing waterfalls." Waterfalls are great, and you should chase them whenever possible! Waterfalls come in all shapes and sizes, but they are universally mesmerizing. Whether it's a haunting stream pouring down from a cave roof, like the Ruby Falls in Tennessee; a smaller water feature rushing through lush jungle greenery like Asik-Asik Falls in the Philippines; or a staggering display of natural power like the world famous Niagara Falls, every waterfall holds its own special kind of magic. Now tell us about the most incredible, unforgettable, and powerful waterfalls that you've ever encountered!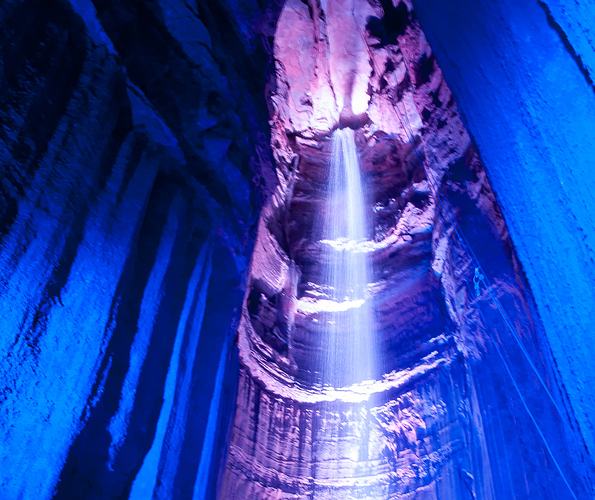 (Image: Joshua Forrest/CC BY 2.0)
In the comments below tell us all about your favorite waterfalls. Where they are, what they're called, and how you discovered them. Tell us why they stick in your mind, and if you have any pictures of your amazing falls, post those as well, we want to see them! Your submission may be included in an upcoming roundup article on Atlas Obscura. Show us your favorite waterfalls, and let's all get carried away.