I'm a big fan of lost and never-built architecture.
Mu koh lanta national park: on the southern tip of the island of koh lanta in Thailand, has a lighthouse in a sensational setting. Either side of it are one rocky beach & a sandy beach. With a magnificent forest surrounding all of this.
Fastnet lighthouse, the most southwesterly point of Ireland a fav since childhood, as I saw it blinking in the nighttime. Shipping forecasts use it to reference the region, amazing feat of granite construction at end of 1890s, manned until 1989.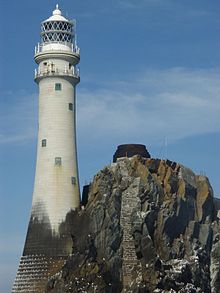 https://en.m.wikipedia.org/wiki/Fastnet_Rock
What a great name for a lighthouse.
Three great lighthouses I have seen include the Kjeungskjaer and Landegode lighthouses in Norway. There are wonderful lighthouses all along the Norwegian coast. Also, the Peggy's Cove lighthouse in Nova Scotia, Canada.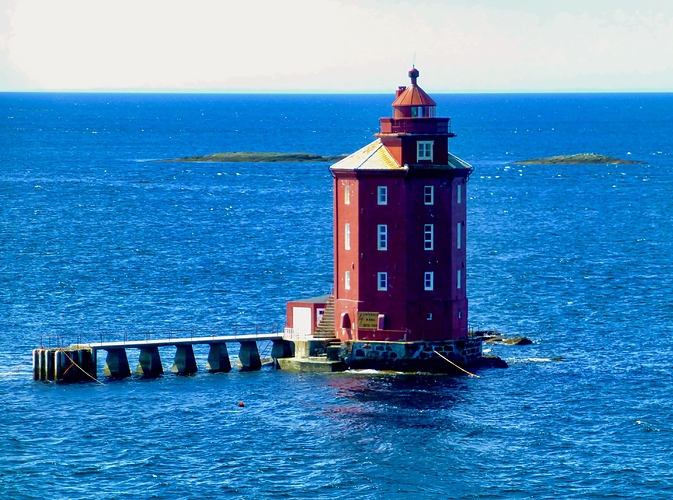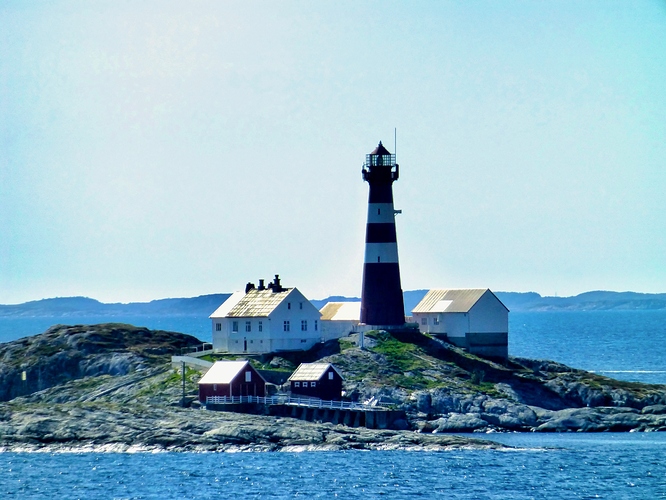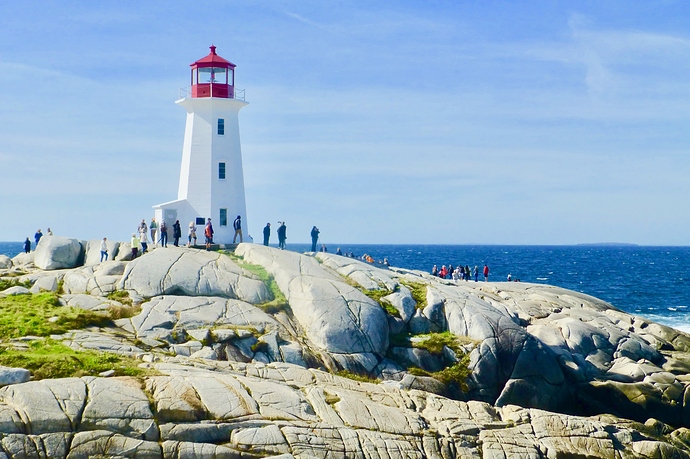 Klipsaare Lighthouse in the North of Estinian Saaremaa island. It is the target of an unforgettable 5 km walk: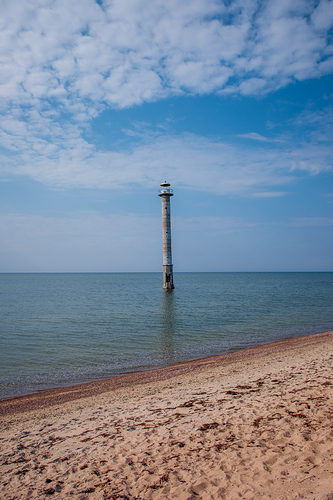 All fabulous choices. But after many years of sailing on Chesapeake Bay, I would have to pick the Thomas Point Shoal lighthouse.
Wow! How does one get there? Zip line perhaps…
Phare de Sergipe in Brazil

Yeosu New Port in South Korea

Point Venus in Mahina, Tahiti

Portland Head Light in Maine

Lighthouse castle in Kiel-Holtenau, Germany

Sokcho in Gangwon-do province, South Korea

Kjeungskjær Lighthouse in Norway

Seahorse Lighthouse in Miri, Malaysia

St. Nicholas church and a lighthouse in Crimea

Tourlitis of Chora in Andros Island, Greece

Rostral Column Lighthouse in St. Petersburg, Russia

North Point Lighthouse on Lake Tahoe in Nevada

Lighthouse on Lake Constance in Germany

St. Augustine Lighthouse in Florida

St Catherine's Lighthouse on the Isle Of Wight in England

Bird Rock Light Lighthouse on Crooked Island, Bahamas

The old lighthouse in Chania, Crete

Faro della Vittoria in Trieste, Italy (the most powerful light beam in the world)

Faro de la Marina, in Punta Coles, Peru

Palmer Island Light Station in New Bedford, Mass

Tower of Hercules (Farum Brigantium) in Galicia, Spain (oldest Roman lighthouse, 2nd c. CE)

Lindesnes Fyr Lighthouse in Norway

Lighthouse of Genoa (Lanterna), Italy (built in 1128!)

Korkyra Lighthouse in Croatia

Þrídrangaviti lighthouse in the Westman Islands, Iceland

Capo Spartivento Lighthouse in Sardinia

And you can rent it too!
Not one of the world's greatest, perhaps, but the oldest lighthouse on the west coast of the United States: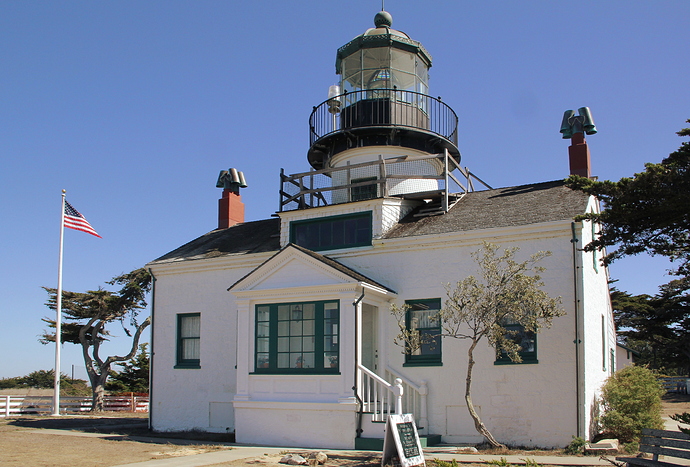 Point Pinos Lighthouse, Pacific Grove, California
Here's an old abandoned one that I think is beautiful. It's on Lake Superior, just off of Munising, Michigan.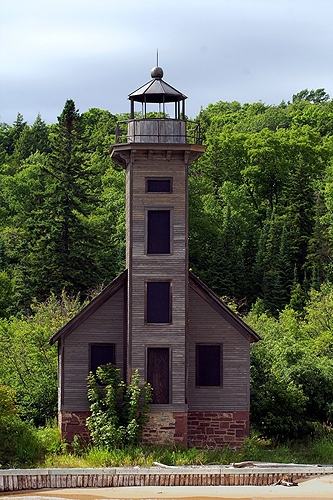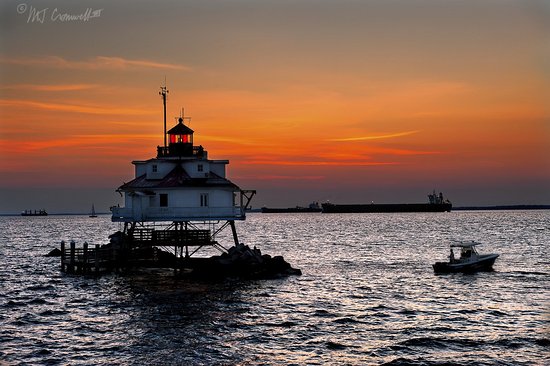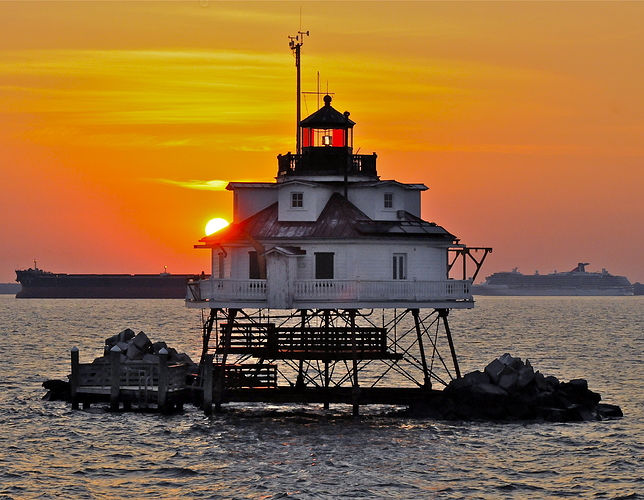 Used to live a couple of blocks from here; maybe not the world's greatest, but awesome place to sit & clear your head.
When my son was in his angst years, he used to disappear regularly. I always knew where to find him, though.
The St. Augustine Lighthouse, on Anastasia Island in Florida. I lived and worked under the beam of this beacon for almost ten years. It gave a genuine sense of calm at night to see it glowing over the neighborhood, despite it's reputation for being haunted by a little girl. I'll never forget the ruckus one morning when a wacko climbed to the roof in a tiger costume to promote his anti-pedophilia children's book. I can't make this stuff up. Man arrested after climbing St. Augustine lighthouse in tiger costume | wtsp.com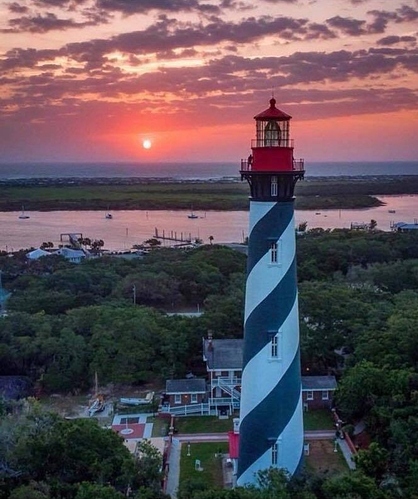 Oh wow, this is incredible. Didn't even know it was in the Atlas!
Thanks for not disappointing, Florida.
The Wind Point Lighthouse, near my hometown of Racine, WI, was built in 1880 and is still operating on Lake Michigan. On July 6th, I get to climb to the top for the first time in my life! (That's what happens when you move away and become a tourist in your hometown.)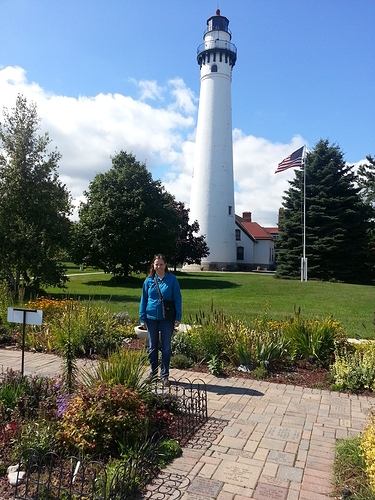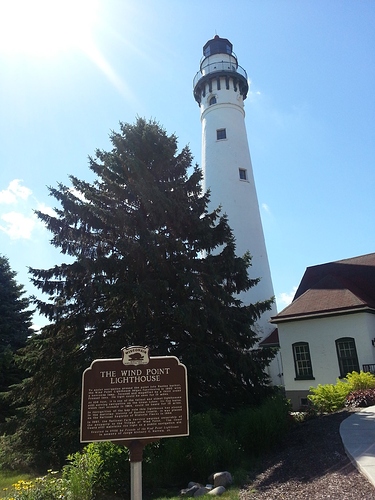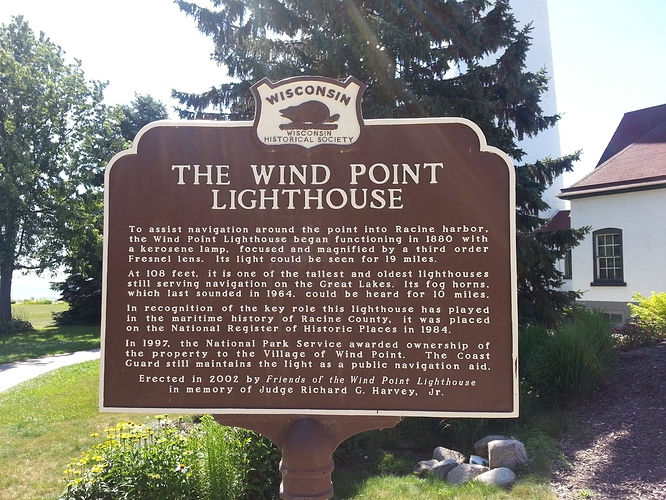 I spent many hours playing on the rocks in Peggy's Cove as a child. Now there are many tourists there during cruise ship season. A few inattentive ones still get washed off the rocks by rogue waves most years.