Here's an old abandoned one that I think is beautiful. It's on Lake Superior, just off of Munising, Michigan.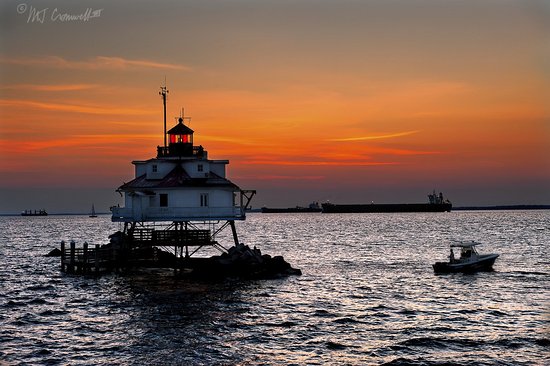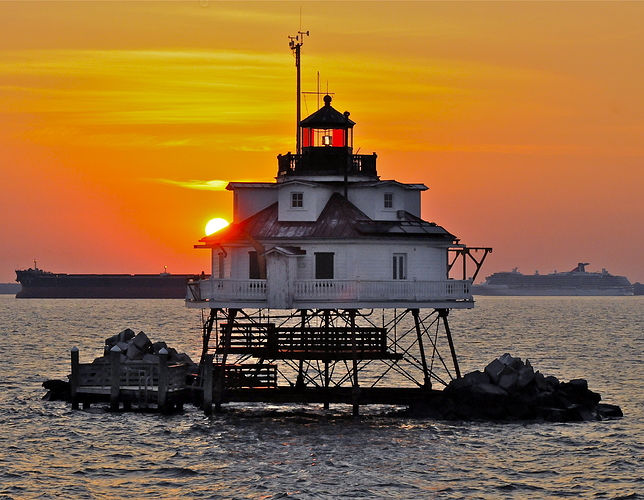 Used to live a couple of blocks from here; maybe not the world's greatest, but awesome place to sit & clear your head.
When my son was in his angst years, he used to disappear regularly. I always knew where to find him, though.
The St. Augustine Lighthouse, on Anastasia Island in Florida. I lived and worked under the beam of this beacon for almost ten years. It gave a genuine sense of calm at night to see it glowing over the neighborhood, despite it's reputation for being haunted by a little girl. I'll never forget the ruckus one morning when a wacko climbed to the roof in a tiger costume to promote his anti-pedophilia children's book. I can't make this stuff up. Man arrested after climbing St. Augustine lighthouse in tiger costume | wtsp.com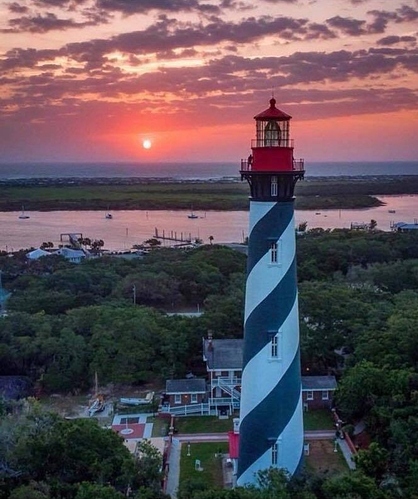 Oh wow, this is incredible. Didn't even know it was in the Atlas!
Thanks for not disappointing, Florida.
The Wind Point Lighthouse, near my hometown of Racine, WI, was built in 1880 and is still operating on Lake Michigan. On July 6th, I get to climb to the top for the first time in my life! (That's what happens when you move away and become a tourist in your hometown.)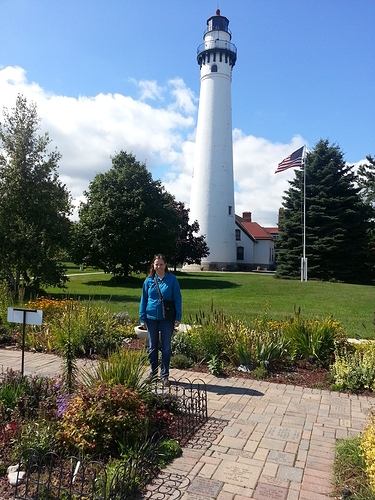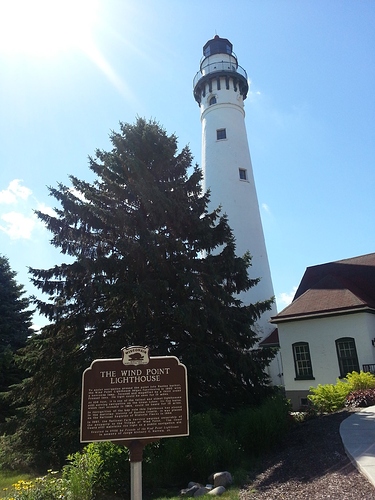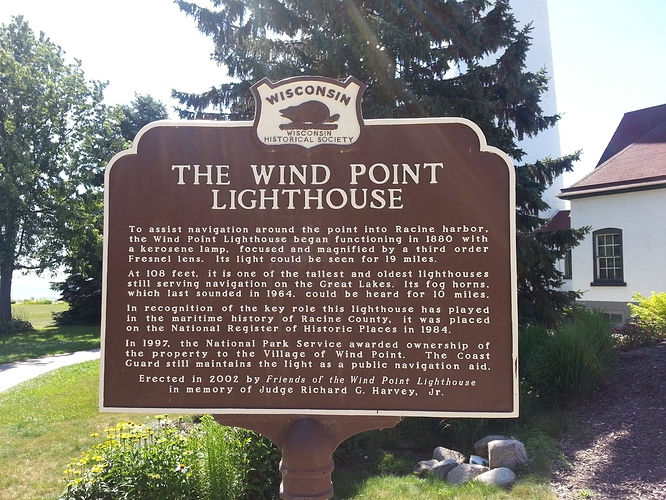 I spent many hours playing on the rocks in Peggy's Cove as a child. Now there are many tourists there during cruise ship season. A few inattentive ones still get washed off the rocks by rogue waves most years.
This thread is totally amazing! I am currently working on my PhD in history and my dissertation topic is the Canadian lighthouse system; there is a lot to focus on just in Canada so seeing these pictures from around the world is blowing my mind! Here are my two favourites:
Abandoned lighthouse on Klein Curaçao in the Dutch Caribbean. The small island used to be a place where slaves would be held in quarantine before being brought to other islands. It is now uninhabited, and there are multiple shipwrecks littering its shores (no doubt because of the lack of functioning lighthouse!).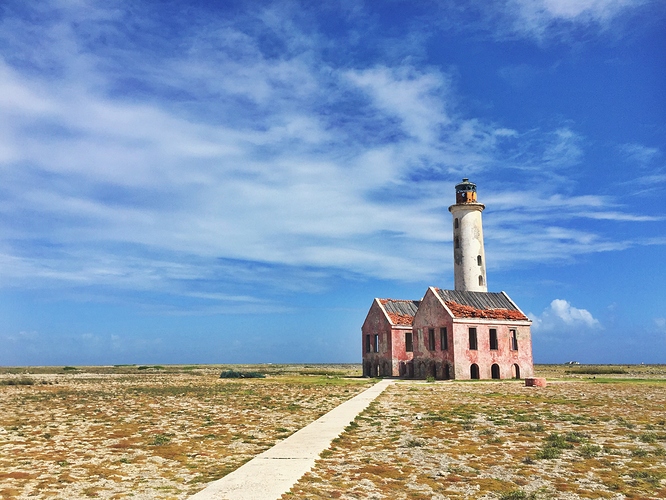 Head Harbour Lightstation in on Campobello Island in New Brunswick, Canada. You can only reach this small Canadian island by driving through Maine. The lighthouse is on a spit of land that becomes an island at high tide, so there are restrictions on when you can and can't cross over to it (people have been swept out to sea in the intensity of the tides of the Bay of Fundy - the highest in the world). It's one of the oldest lighthouses in Canada and I think more beautiful than Peggy's Cove (sorry tourists!).

I am very partial to the Heceta Head Lighthouse near Florence, Oregon. They have a terrific B&B that is part of the property. You stay in the Keeper's Cottage. They serve a fine multi-course Breakfast that is well-loved and impressive…yeah, but THAT LIGHTHOUSE!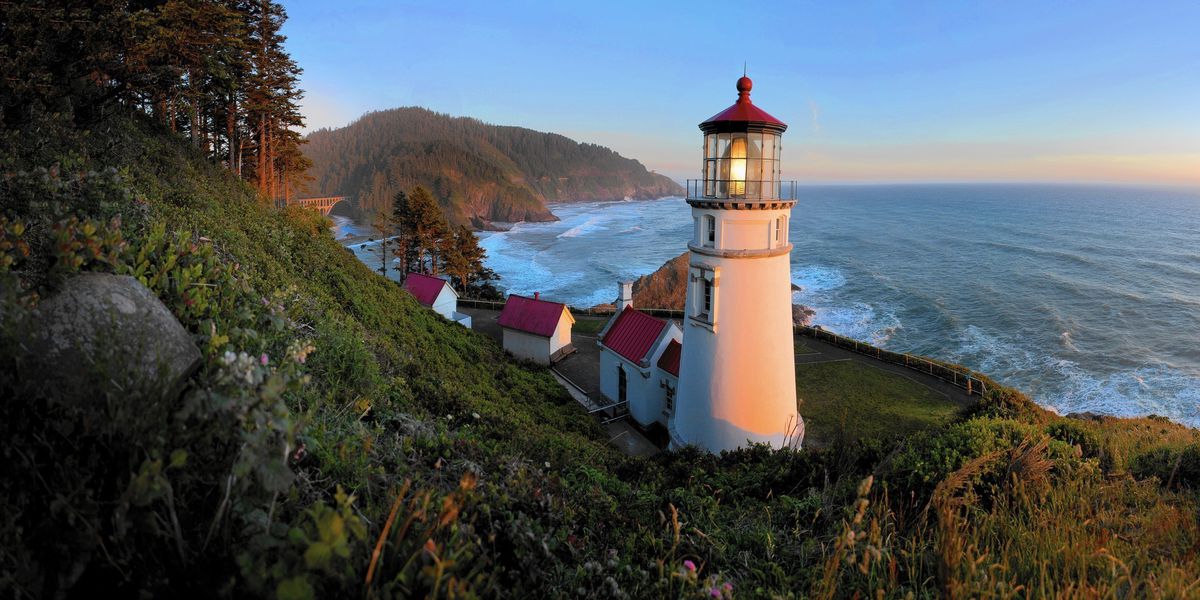 Finistere, at the end of the Camino de Santiago (and the westernmost point on mainland Europe), in Galicia, Spain. Great sunsets!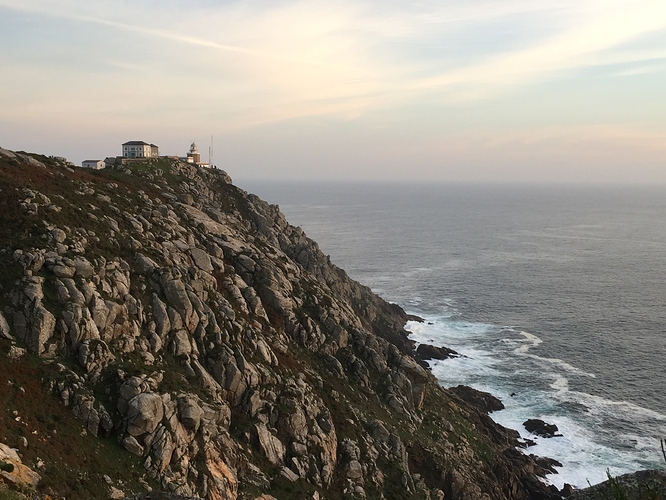 This is Abrolhos lighthouse, in Bahia State, Northeastern Brazil, some 36 miles offshore and signaling the largest coral reef bank in the South Atlantic. It was built in the late 19th century as many along the Brazilian coast and boasts a beautiful Fresnel lens.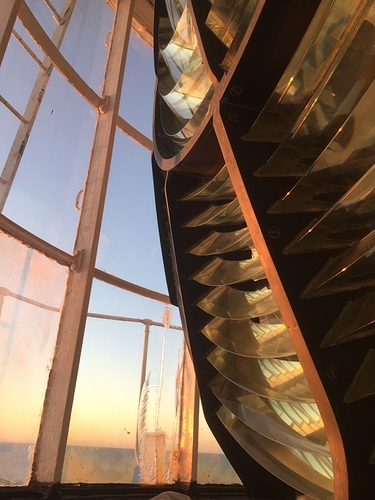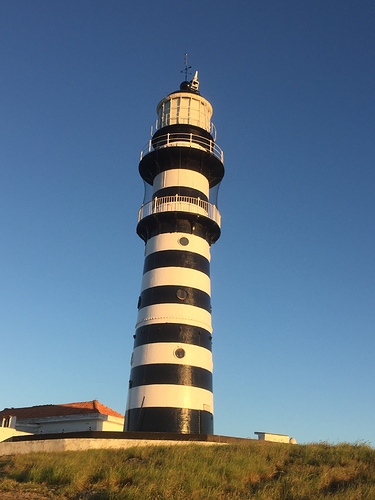 For anyone who is a fan of lighthouses, a visit to the Point Arena Lighthouse in California is a bucket list item. It sticks out about two miles into the Pacific about 150 miles north of San Francisco and has several houses for rent. It's great for whale watching and for general chilling out and getting away from everything. We've been there three times and can't wait to go back. https://www.pointarenalighthouse.com/
Adzhigolsky lighthouse of 64 meters built in 1911 according to the design of an outstanding engineer, academician Vladimir Shukhov. This is the highest single-section hyperboloid tower built by architect. The highest lighthouse in Ukraine, ranked 18th in the list of the highest "traditional" lighthouses in the world. Service and residential buildings are located under the lighthouse.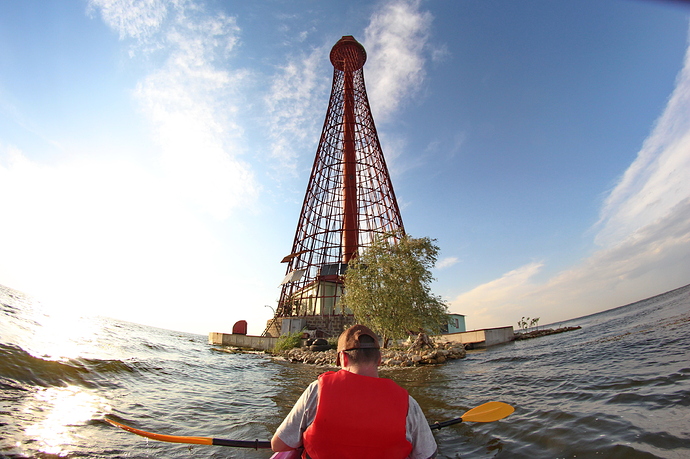 The Stanislav-Adzhigolsky lighthouse, another construction of Shukhov, is installed nearby.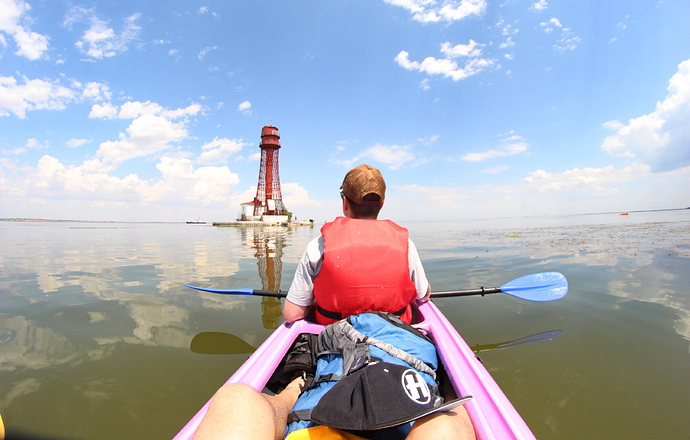 Kherson region, Ukraine
Tamara Island lighthouse, near Conakry, Guinea, West Africa
Cape Canaveral, Florida. Erected in 1868. Once very isolated, it is now located among the missile launch pads at Cape Canaveral Air Force Station. The lighthouse is now owned and maintained by the U.S. Air Force. The light itself is maintained by the U.S. Coast Guard.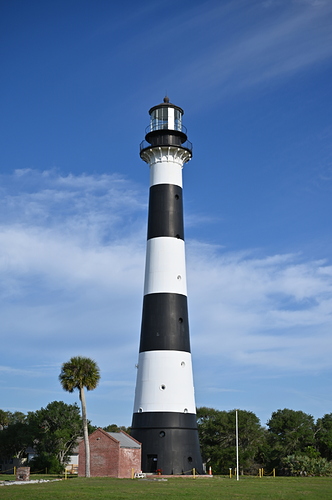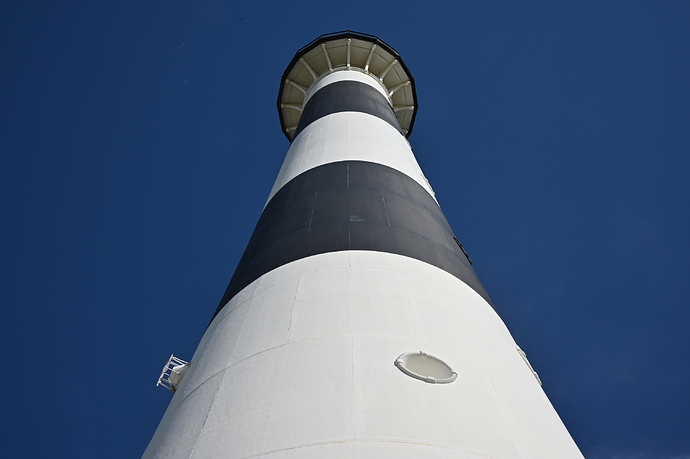 The highest place in the world where you can find a lighthouse is on the top of the Oberalp Pass in Graubunden, Switzerland !
Don't have a picture but just google and you 'll see it
Eric: since I know now that you like paper models, I had to contribute this one. It's of the French lighthouse Ar-Men, in one of the most inhospitable locations on the planet (for anything but a lighthouse!).
The paper model is from the 1930s from Nantes, France.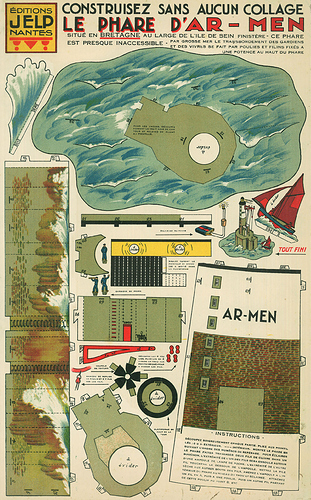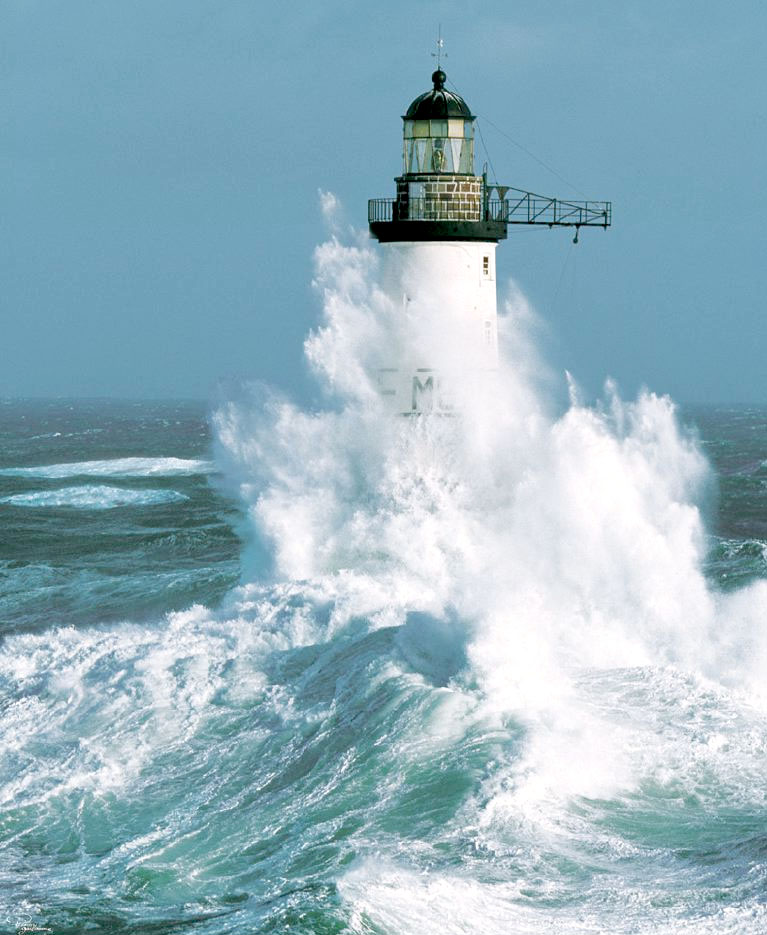 Reyjanes Light on the southwestern point of Iceland, arguably the easternmost lighthouse in North America, as it is steps to the north and west of the rift between the North American and Eurasian tectonic plates!! IMG_2333|375x500
I grew up around Peggy's Cove, too. When I think of lighthouses, that's the one I picture. But these others are pretty fantastic, too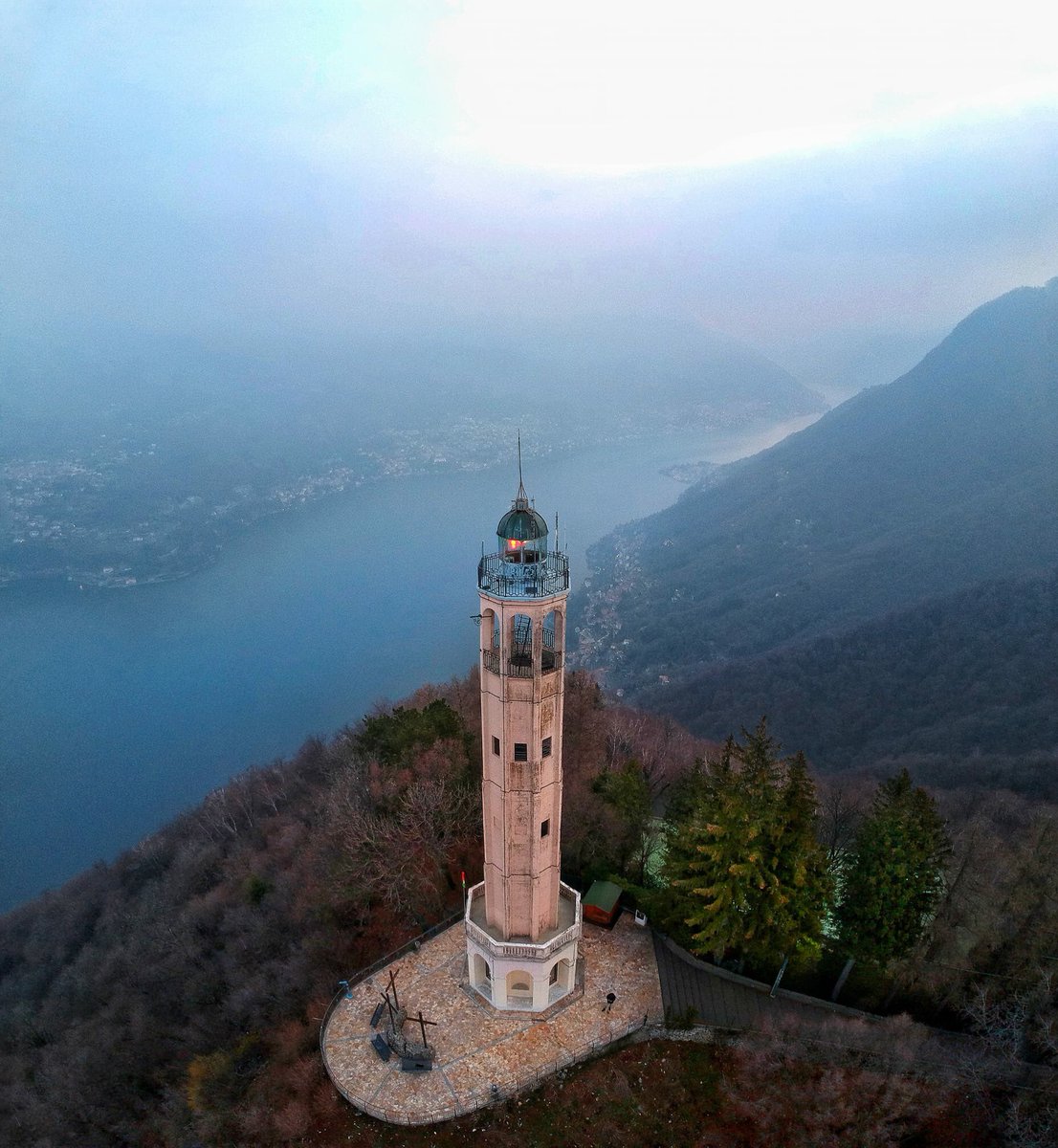 The Faro Voltiano in Brunate, a mountain village over Como, dominates Lake Como with a magnificent panorama opening below it. It is dedicated to Como's most illustrious citizen, Alessandro Volta, inventor of the electric battery. You can climb the staircase inside it and get to the top and get an astounding view on Lake Como, Switzerland and a portion of the Alps. From there you can also follow the road and do wonderful hikes in the "Triangolo Lariano", as well as go back to visit the village of Brunate, with its fancy liberty villas and the 125-year-old funicular railway linking it to the city of Como.