All great choices! One more incredible than the next!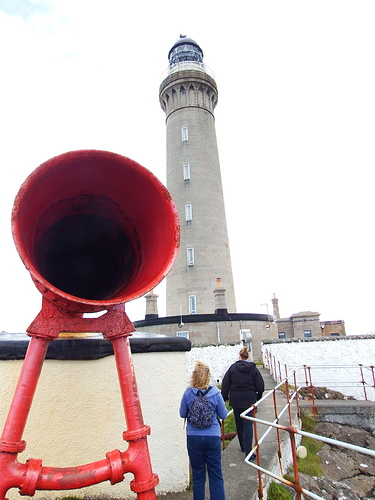 Ardnamurchan lighthouse, on the Ardnamurchan peninsula the most westerly point of the UK mainland. Very isolated by British standards. Stunningly beautiful area
My vote goes to this lighthouse in Paquetá Island, Rio de Janeiro. The island is in itself an "oddity": It is an official neighborhood of Rio, but only accessible by taking a 45 minute ferry. Also, no cars are allowed.
(photo by me)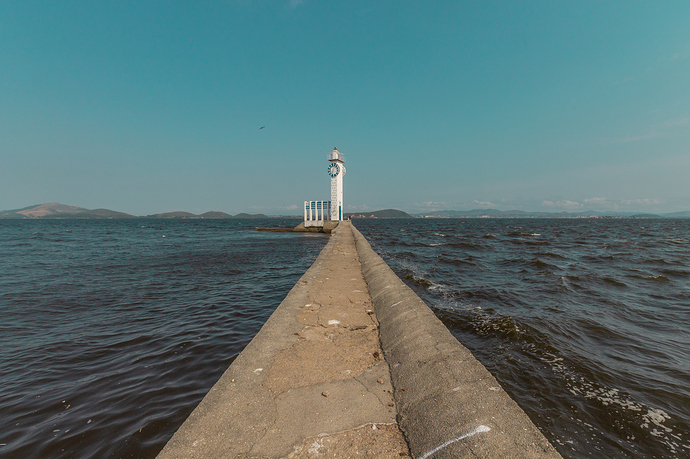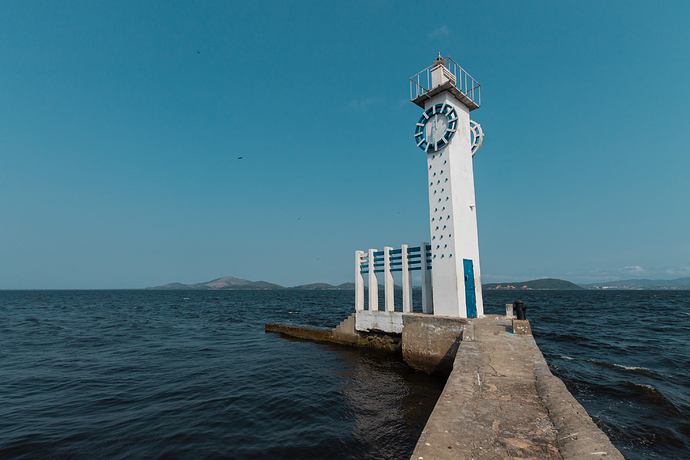 Chantry Island Lighthouse on Lake Huron! Wildly shocking: when one goes to visit, one arrive by charter boat, walk onto the island via a pier fiercely guarded by a mama seagull with a nest under the boardwalk, and then visits a beautiful English gardens and beautifully preserved historic family home, including ghost story in basement. But! Travel up the stairs to the top of the lighthouse, turn slowly around and look at the back half of the small island And Shock! Desolation! Black, dead tress, so many! Commodore birds. In all tree branches. Creepy AF.
I worked for a guy in Elkhart,IN that did sandblasting,That lighthouse from St. Augustine,Florida,I sandblasted an exact replica (down sized) of it for a guy.He brought us pics of it when he got it done.It was awesome!
Not the tallest, but an unusual Art Deco style lighthouse in the former Spanish enclave of Sidi Ifni, Southern Morocco.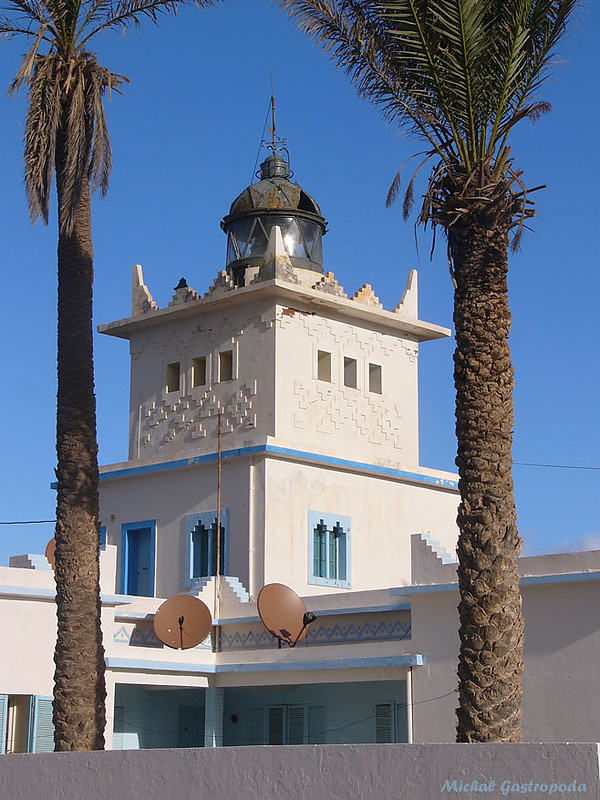 Check out the Rathlin West Lighthouse, on the north coast of Ireland. Not only is it red rather than white but it is built upside down! The light is at the bottom of the tower. There are some lovely photos on line but I don't want to include them in case I infringe copyright.
BostonLight in Boston outer harbor the nation's oldest.
I grew up off Minor's Ledge upon which the lighthouse stands. It is not the original lighthouse, it's the second one. The current lighthouse is haunted and blinks a lovely message 1-4-3, based on romantic lore. The base of the lighthouse could only be built during a super low lunar tide, the only time the ledge is actually exposed.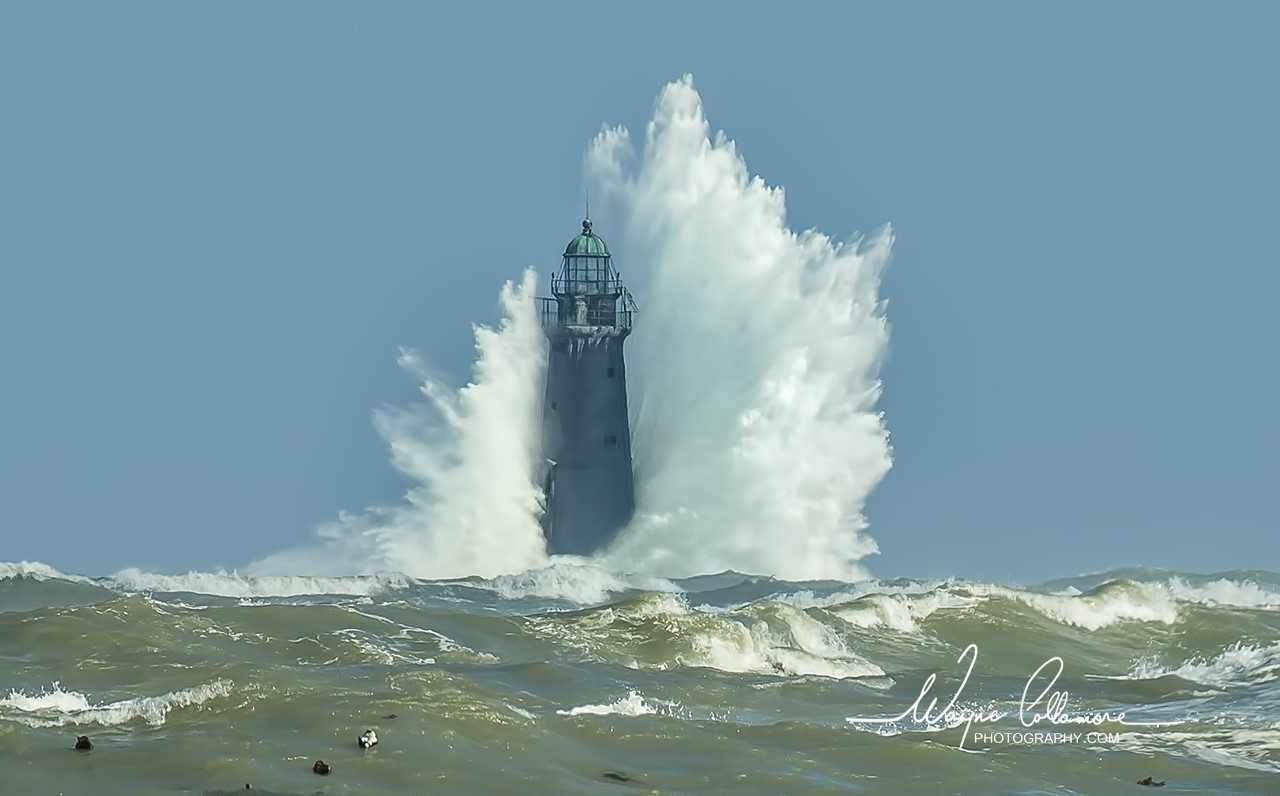 I love that the Air Force owns a lighthouse.
Yeah along with having the Lighthouse Rockland has several Windjammer companies, and is still an active lobstering community. Still has a working waterfront.
Point Sur Lighthouse, Big Sur, California, USA!
1_point_sur_01|328x500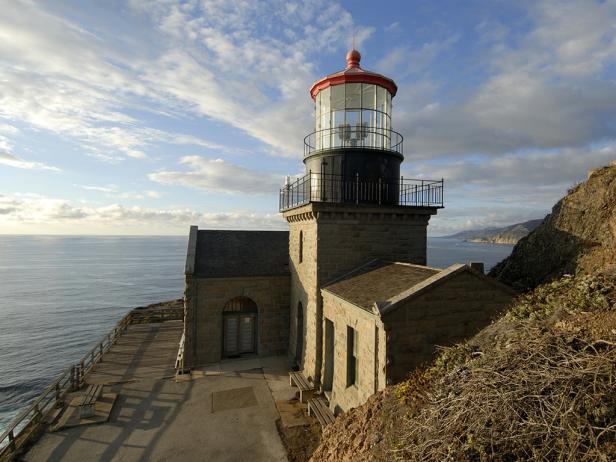 Drum Point Lighthouse, Solomons Island, Maryland, USA