Drum Point Lighthouse, Solomons Island, Maryland, USA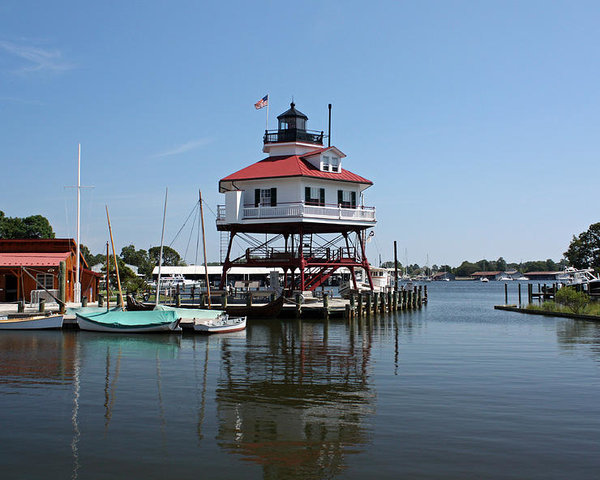 These are amazing! Thank you for sharing!
Pottawatomie Lighthouse on Rock Island, Wisconsin is my favorite. It stands on the site of the oldest lighthouse in Wisconsin (1836) and was rebuilt in 1858. It can be toured from Memorial Day to Columbus Day.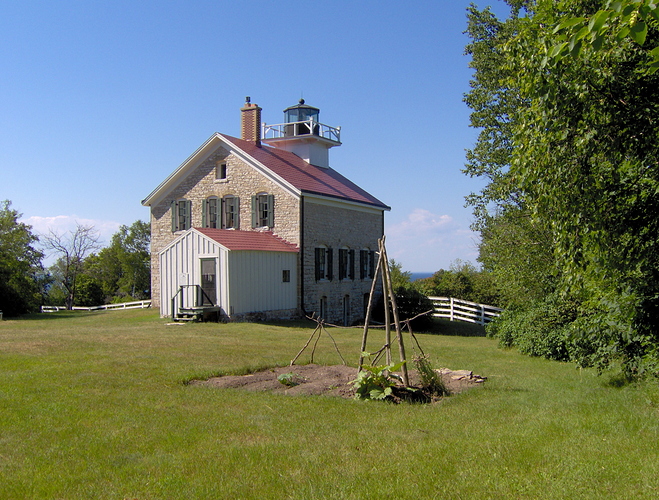 I think it's the only lighthouse with a keeper, too.
At least it was 20 years ago…
Back in the 60's & 70's, historian Edward Rowe Snow would dress as Santa & take a helicopter out to Boston Light, to deliver presents to the keeper of the last "manned" lighthouse in the USA.
At least that's what he told me.
He was the sort of guy who told a lot of tall tales. (Best map of Boston Harbor Islands was his)
Point Iroquois in Brimley, Michigan on Lake Superior, outside of Sault Ste. Marie, the first white settlement in what became known as Michigan.
Built in 1870, it helped to guide the ships through Whitefish Bay, along the "Shipwreck Coast," and safely toward the Soo Locks.
It was named for the peaceful Iroquois warriors who were massacred by the more violent Ojibwe in 1662.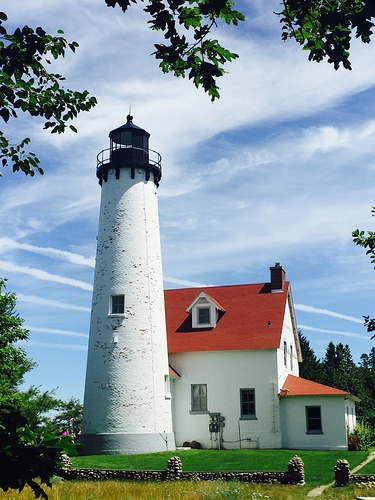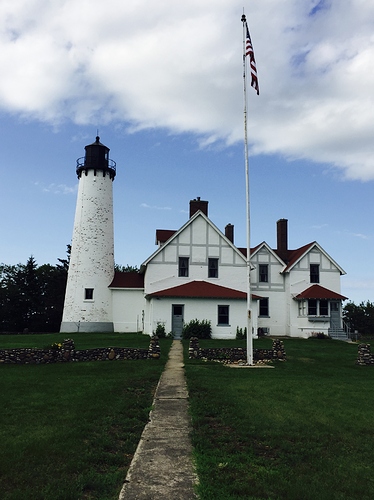 I love that place. In the house beside it, there are recordings of several horn sounds from the past.
I love all of the light houses in Scotland. I love them for their beauty, but also for the story behind them. Almost all of them were built by generations of the same family - the Stevensons (as in Robert Louis Stevenson who helped build one lighthouse and uses many details from growing up around lighthouses in his novels). The Stevenson family influenced lighthouse building all over the world. Here is one of their most difficult builds: Bell Rock Lighthouse - Wikipedia. Bell Rock was washed away part way through construction. It's the oldest operating rock lighthouse in the world. There's a pic below I got from this website: Winter sunrise at the Bell Rock lighthouse (12 miles off o… | Flickr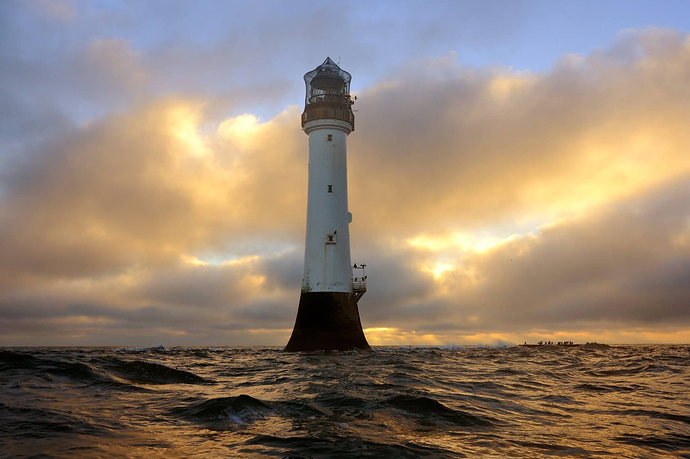 I have been flying over the Chesapeake Bay for more than 30 years. This lighthouse is a significant marker for pilots of small airplanes. I also remember when there were Coast Guard personnel stationed in the light house, and you could call them on the radio.
My wife and I took a tour of this lighthouse, several years ago. I was surprised and impressed with the living conditions.
Anyone know of any other Leaning Lighthouses? This one in Puerto Morelos (between Cancún and Playa del Carmen) is so unique that it's basically the local symbol. I'm just curious if this might be the only one in the world. It's no longer functional so the lighthouse behind is the one actually in use.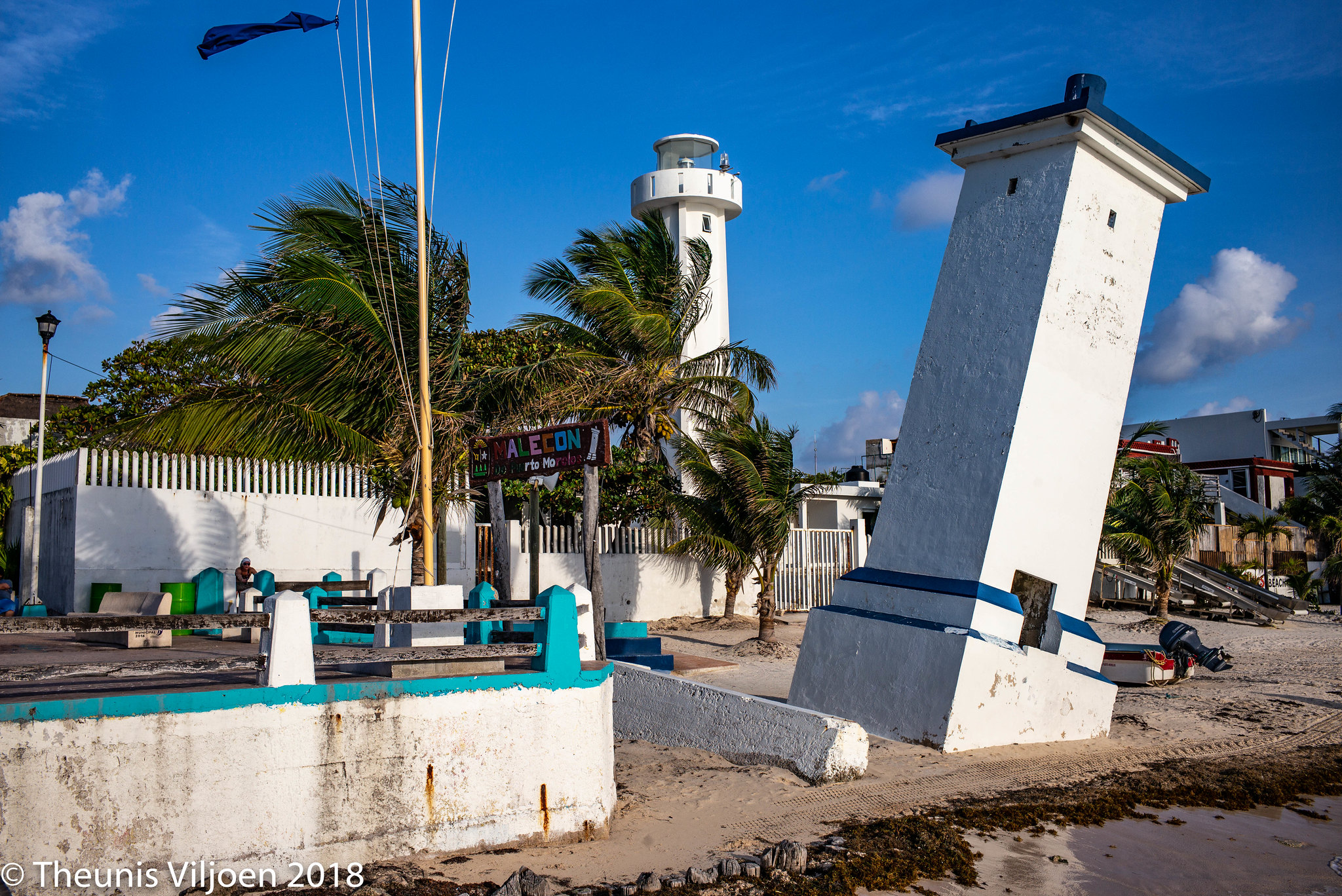 Puerto Morelos Lighthouse - II by Theunis Viljoen LRPS, en Flickr
The lighthouse was actually moved 2,900 feet in 1999. I was there.
Here's a cool collection of drone videos from over 100 famous lighthouses around the world. I have found that a well-done drone video is often the best way to see what a location actually looks like:
Wow! Such an amazing selection! A lot of them are unbelievable!!
I recently found out and visited this lighthouse in Dublin: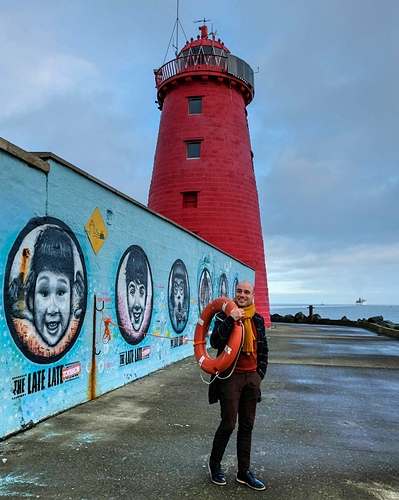 (
https://www.instagram.com/p/B7wPBbGpOxN/
)
Have you guys been?
Not just the oldest, but continuous working since 1855. Pacific Grove is the apex of the Monterey Peninsula.
My husband and I were married at Wind Point Lighthouse in 2007. We go back every few years.