One of the most surefire ways for someone to prove their hometown bonafides is with knowledge of local advertising. Those unforgettable, often low-budget advertisements for local businesses often had as much influence on the local character among the people living in a place as any landmark. The sort of ad that Rhett & Link have made a career on. Now we want to hear about the extremely local ads that you just can't forget.
When I was growing up there was a local ad man by the name of "Super Dell," who owned a company called Totally Awesome Computers. For a time, his TV ads and billboards were EVERYWHERE. Embarrassing enthusiasm was the character's stock in trade, and as obnoxious as the whole shtick was, it was really effective. Everyone knew Super Dell and Totally Awesome Computers. Or at least the ads. Today, Totally Awesome Computers has long since gone out of business, and Super Dell (real name: Dell Schanze) has faded into a bizarre semi-obscurity, popping up in the news now and again for harassing owls with motorized paragliders, and other offensive nonsense. But to those who lived in that specific time and place (Utah in the 1990s), Totally Awesome Computers' commercials were an unforgettable piece of the local fabric.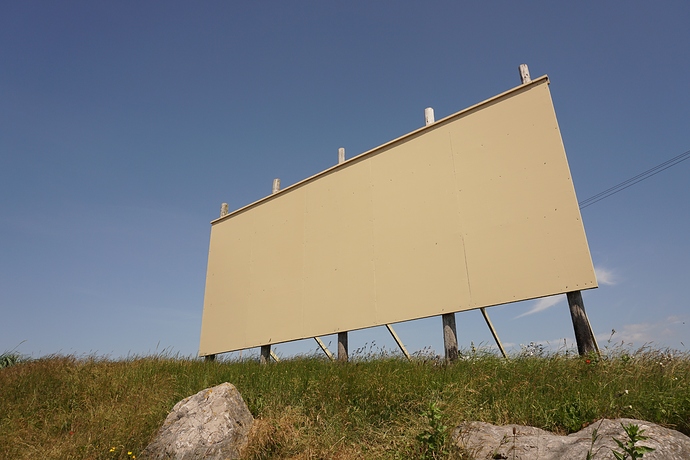 (Image:
Gavin Allanwood/Public Domain
)
Tell us about the local ads that you associate with where you're from in the comments below, be sure to mention where you saw the ads, and include a video or picture if you can find one! Your response may be used in an upcoming round up on Atlas Obscura. You don't have to buy what they're selling, but that doesn't mean that local ads aren't still valuable.