We've all been there. Taking our seat on a crowded plane, looking up at every new person coming down the aisle, alternately hoping or dreading that they are going to sit next to you. But every so often you end up sitting next to someone fascinating and unforgettable, who ends up adding to your whole trip experience. Now, we want to hear about the incredible chance encounters you've had at 30,000 feet!
When I was coming back from a visit to Iceland, I ended up seated next to a young woman who was traveling to the U.S. for the first time. During the flight I got to talk with her about her life in a small town in northern Iceland, a far cry from Reykjavik and the major tourism in the country, where I had just come from. She'd never tried the fermented shark hákarl that the country is so famous for, and she told me about the water quality rivalries that exists from home-to-home where she's from. Talking with her, I had an honest, authentic window into the country that I never would have otherwise experienced. I got to tell her about Wisconsin. Even though it happened as I was leaving, it ended up being one of my favorite parts of the trip.
Tell us about the unforgettable strangers you've met on airplanes in the comments below. Tell us where you were going, what made your encounter so incredible, and whether you ever caught up with them again. We might share your response in an upcoming article on Atlas Obscura! Sometimes, wonder is other people.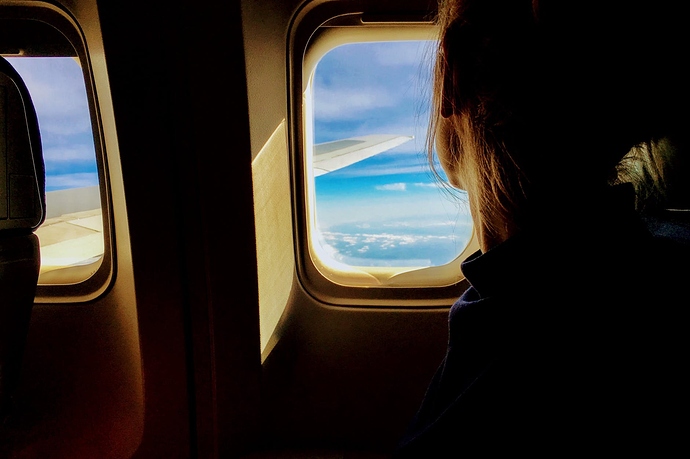 (Image: Tim Gouw/Public Domain)