Love the mysterious, poetic, and double-negative "Nobody doesn't like".
This is just me being a pedantic jerk, but I always take note of unnecessary quotation marks, like this one I saw at Balmorhea State Park in Texas. That said, it's one of the coolest swimming pools in the world.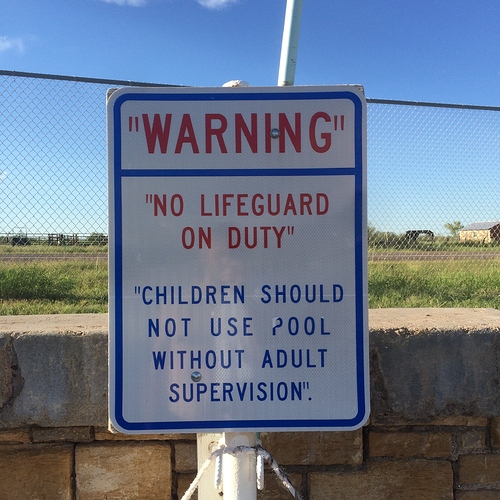 Finally, I used to walk by this sign every day on East 6th Street in NYC. It actually became locally semi-legendary. If you look closely, you'll notice that someone added a sticker of the offending dog.