This is perfect, because I read your description and my first reaction was, "no way…"
It's drooling…get yourself together blobfish!!
The Philippine Tarsier. I would not be surprised if it was the inspiration for Gizmo from the Gremlins (before the change), the Ewoks or Gollum.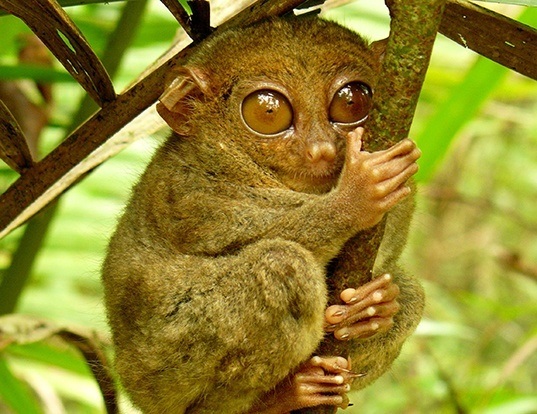 Image from www.worldlifeexpectancy.com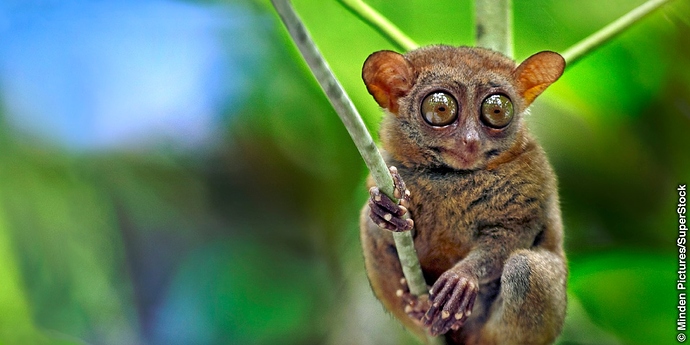 Image from www.jw.org
Loved finding the aardwolf!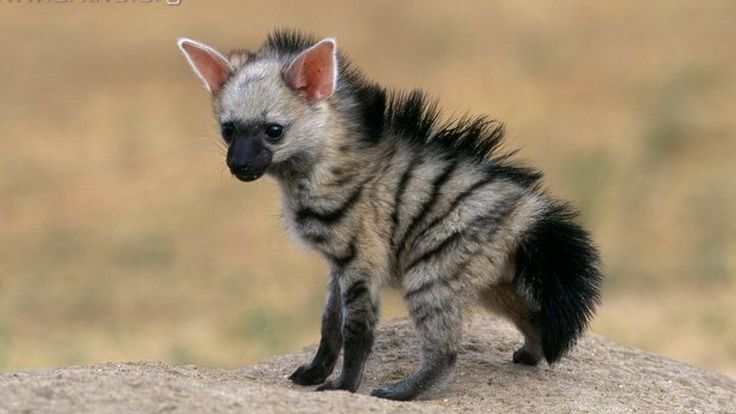 The aardwolf (Proteles cristata) is a small, insectivorous mammal, native to East and Southern Africa. Its name means "earth-wolf" in Afrikaans and Dutch.

These actually live wild as an invasive species in the UK , they were introduced (along with another Asiatic deer species , the muntjac) by some eccentric Victorian aristocrat and they have colonised quite a few areas of the uk.
I haven't managed to see one yet though as they occur a bit further North.
I think I saw an ad on the telly just now - there was a memory pill that was derived from a jellyfish.
I find all species all fascinating , but to me the one that blows my mind has got to be the axolotl. This critter has a very special place in my heart as I worked in its conservation in Mexico.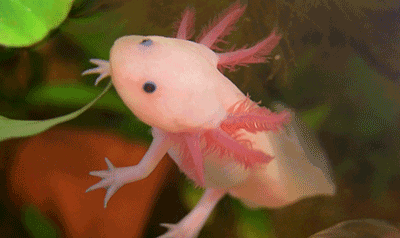 It is awesome for many reasons. It was worshipped as the manifestation of the Aztec god Xolotl , it typically spends its whole life in a "Forever young" larval tadpole form , it can regenerate its limbs and organs (Heart , lungs , eyes, brain etc) if they get damaged , and it is a model organism for studying treatment and cures for degenerative diseases like cancer, heart disease and injuries such as third degree burns.
Plus , the short story by Julio Cortazar , "Axolotl"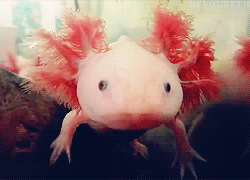 Oooh, I love the axolotl! I'm so glad to know someone who worked for its conservation. Kudos!
Who can help but love the ocean sunfish (Mola mola and relatives)?! It has no tail! (Though it looks like it's nothing but head and tail, the "tail" is fused dorsal and anal fins.) It has fewer vertebrae than any other vertebrate! It is the largest bony fish, at 4 meters or more! It's related to the pufferfish but matures into this gigantic, weird, harmless beast!

The Glaucus atlanticus, it's a sea slug that looks like a tiny dragon!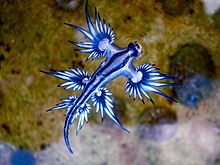 Also cool because it turns into a salamander that can sing: YouTube
The Megamouth shark - look at this crazy thing!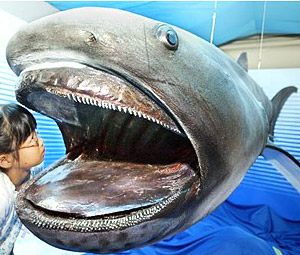 They're incredibly rare, and only about 100 individuals have been observed or caught since we discovered it in 1976. But we do know that it's a filter feeder, which is what it uses its ridiculously large mouth for.
Hahaha , yes , they have a secret musical / lyrical ability too
Weaverbirds!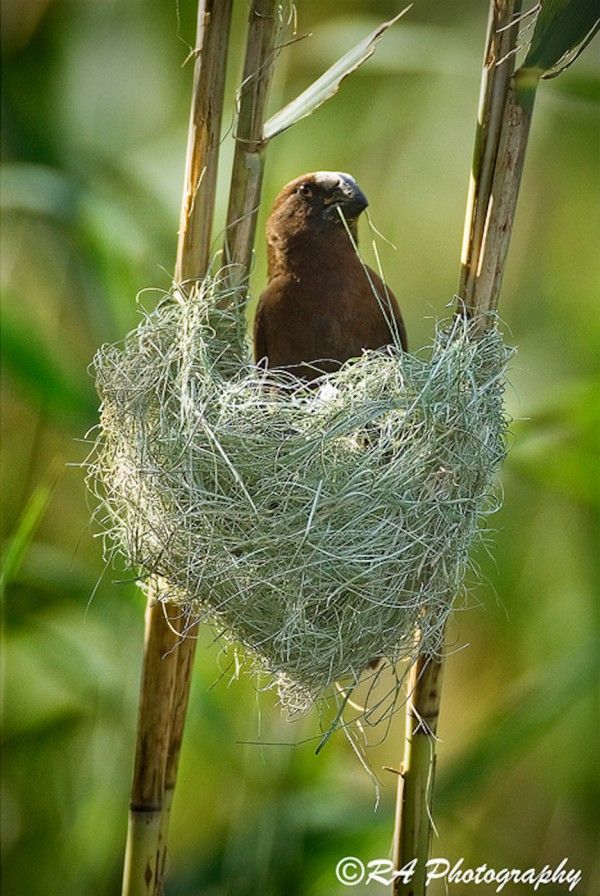 Ploceidae
Amazing. I had to look this one up to be sure you were not testing our gullibility. I have never been to Asia an was unaware of this saber-toothed deer. Thanks for sharing.
Sea spiders. They keep most of their organs in their legs. And they're just the creepiest arachnids ever, which is quite an achievement.
Sea spider - Wikipedia