So far the best one i have seen is the Trevi Fountain in Rome, Italy, spectacular, goose-bumps inducing sight.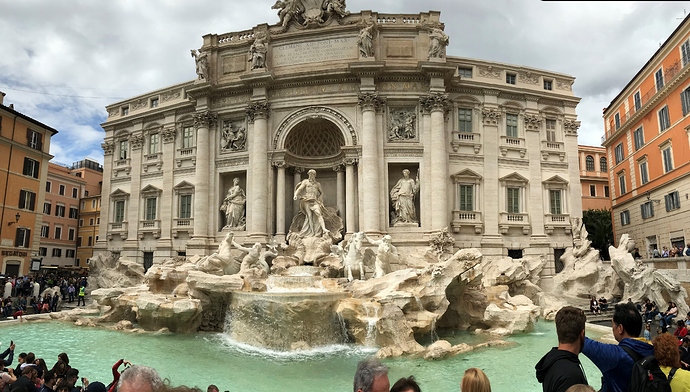 I love the fountain at the Vancouver airport (YVR). Unfortunately you are usually only rushing past it to get through customs but it's a nice bit of nature in the otherwise dull (and LONG) process.
It starts with a large fall with a huge circle totem(?),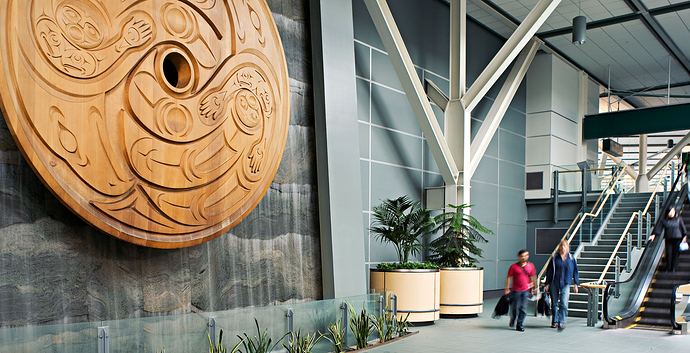 (image from
Global Gateway - Vancouver Economic CommissionVancouver Economic Commission
) but then it actually cascades down next to the escalators which is amazing (I couldn't find a good picture).
Point State Park Fountain, Pittsburgh, Pa. marks the beginning of the mighty Ohio River, and is legendarily fed by Pittsburgh's "Fourth" River.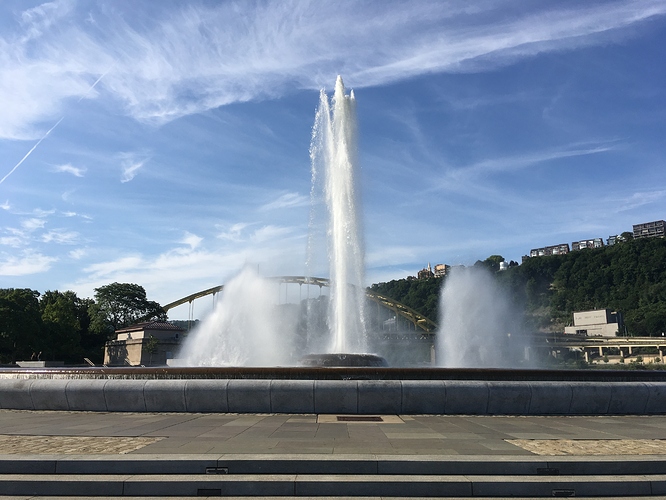 The Fasnachtsbrunnen from Tinguely, Kinetic Artwork in Basel, Switzerland

I also love the fountains at Witley Court in England,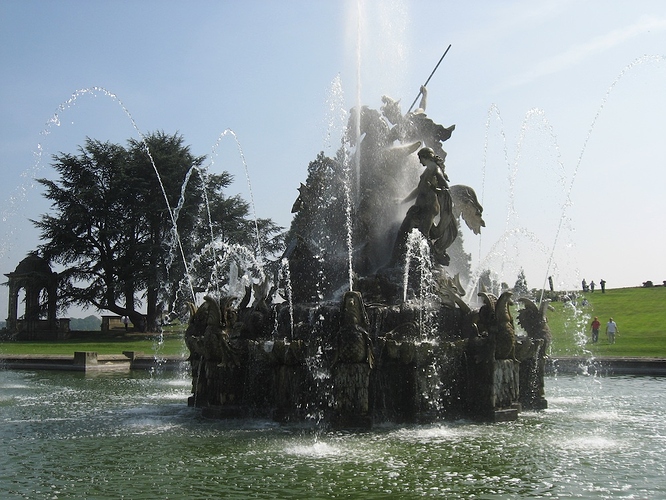 because they're lovely, in a lovely garden,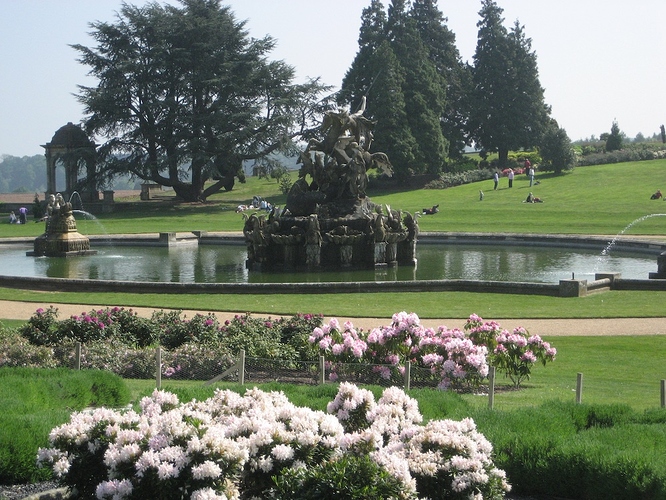 with a ruined manor house, which equals a magical visit.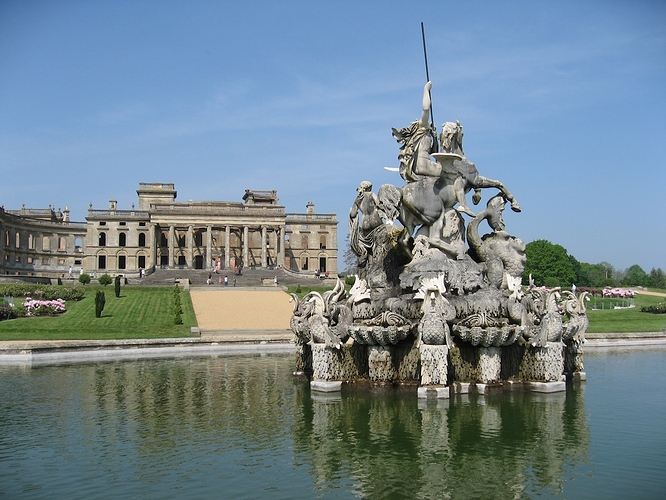 The fountains at Versailles are no slouch.
Danke für, thanks for the memory of this altogether delightful fountain fete in one of my favorite cities. Whimsical and witty, it's the perfect expression of Faßnacht, the night (Shrove Tuesday) before the start of the austerity marking Lent.
When I was a kid we used to go to Callaway Gardens in Georgia. It had a fountain you could play in.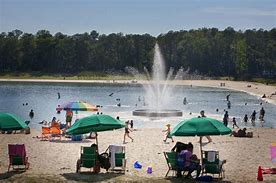 Fontana di Trevi is well known but what about the little Fountain of the Turtles ?
In France, there is a beautiful Jardin de la Fontaine in Nimes.
In Florence, in the Villa di Castello, close to Sesto Fiorentino, the guests were kindly invited to get into the grotto and were immediately soaked by all the little hidden fountains inside.
Adore this fountain. I felt so magical just being next to it!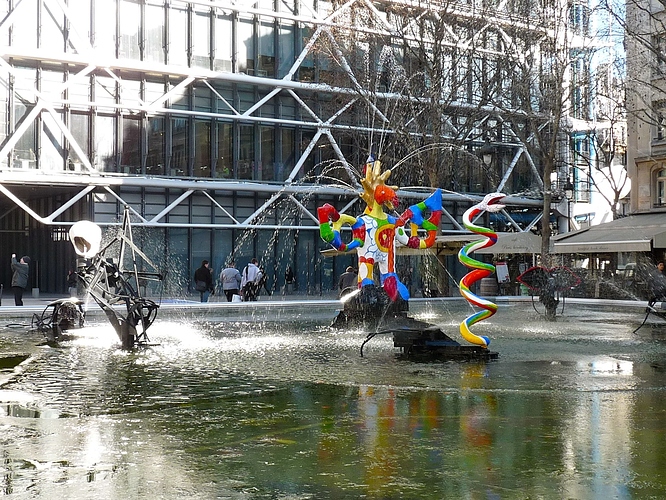 The Stravinsky Fountain, as its name implies, represents the musical work of Igor Stravinsky.
I thoroughly enjoyed the whimsical magic of this delightful fountain in Paris next to the Center Pompidou.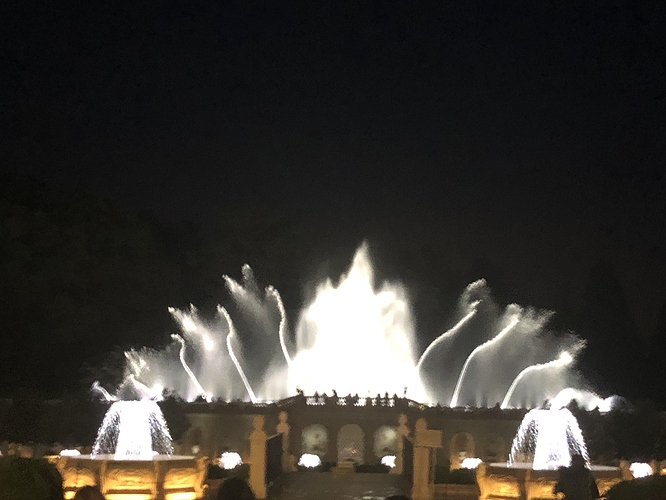 https://longwoodgardens.org/gardens/main-fountain-garden
The fountains at Longwood Gardens at Kennett Square, near Philadelphia are amazing. They're influenced by the great fountains of Europe, built by Pierre DuPont in the 1920's. Longwood and its fountains are a must-see.
This is awesome. Thanks for sharing!