I love the fountain at the Vancouver airport (YVR). Unfortunately you are usually only rushing past it to get through customs but it's a nice bit of nature in the otherwise dull (and LONG) process.
It starts with a large fall with a huge circle totem(?),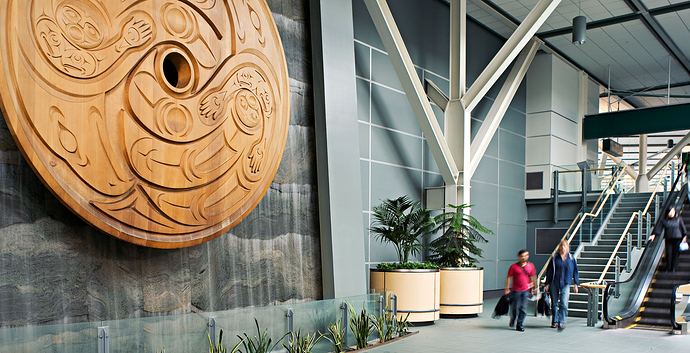 (image from
Global Gateway - Vancouver Economic CommissionVancouver Economic Commission
) but then it actually cascades down next to the escalators which is amazing (I couldn't find a good picture).