Adore this fountain. I felt so magical just being next to it!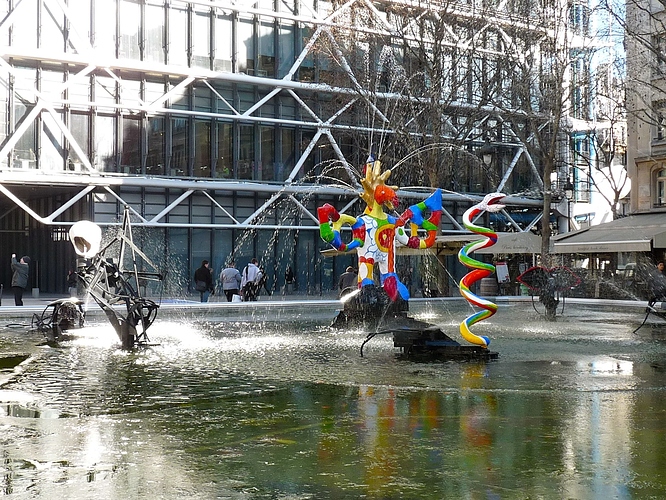 The Stravinsky Fountain, as its name implies, represents the musical work of Igor Stravinsky.
I thoroughly enjoyed the whimsical magic of this delightful fountain in Paris next to the Center Pompidou.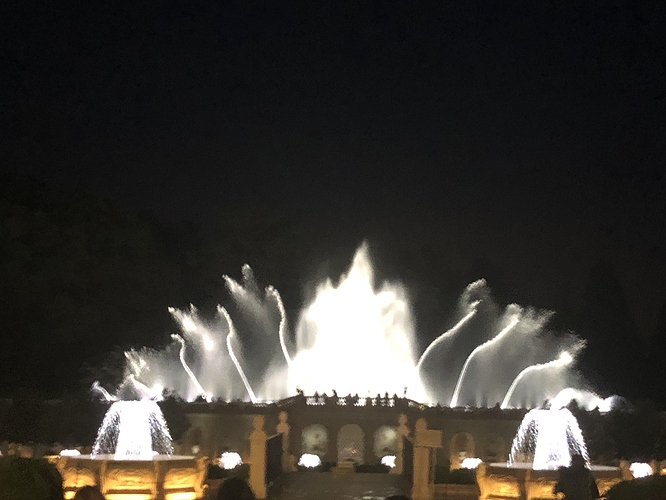 https://longwoodgardens.org/gardens/main-fountain-garden
The fountains at Longwood Gardens at Kennett Square, near Philadelphia are amazing. They're influenced by the great fountains of Europe, built by Pierre DuPont in the 1920's. Longwood and its fountains are a must-see.
This is awesome. Thanks for sharing!
Definitely Trevi fountain in Rome! Especially when it's lit up at night.
Last year I visited Lyon, France and was very impressed with the Fontaine Bartholdi. Water mist comes out of the horses' nostrils that makes it look like steam.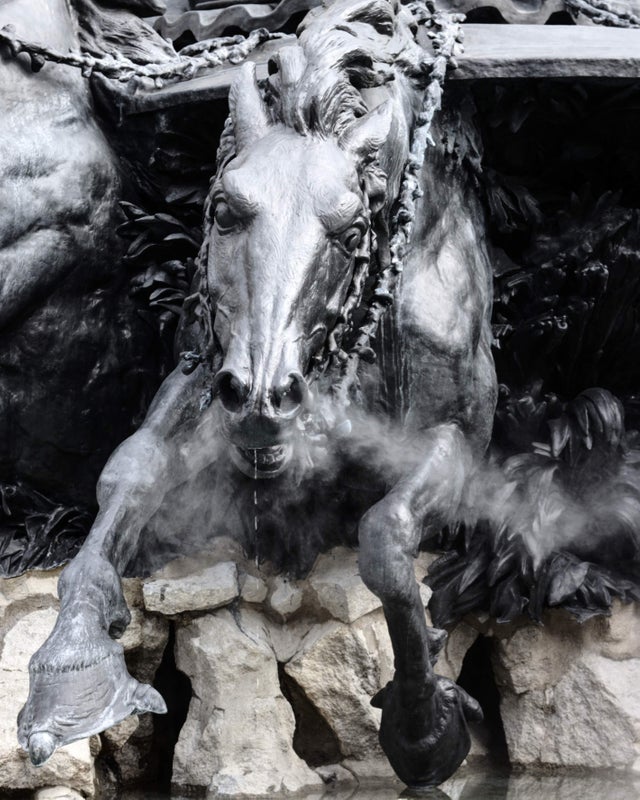 Very dramatic.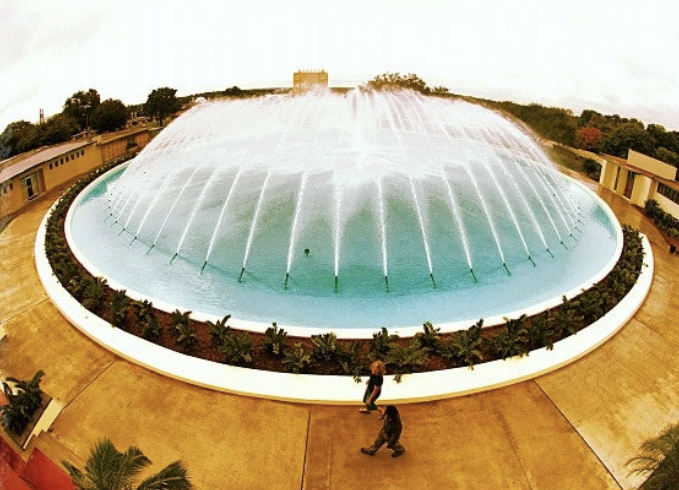 The Water Dome at Florida Southern College in Lakeland, Florida, was designed by Frank Lloyd Wright. When originally built, the pumps available to Wright weren't powerful enough to create the dome-like spray he envisioned. It wasn't until 2007 that the school, which boasts the largest collection of Wright structures, restored the fountain and outfitted it with sufficient equipment to realize Wright's vision.
I graduated several years before it was restored, but I have been back several times since 2007, and it's simply stunning, especially at night. The fact that there are a dozen other Wright structures in walking distance make a visit that much more worthwhile.
Ever heard of the little town of Kaatsheuvel in The Netherlands? If yes, you will immediately say "The Efteling". And when visiting this fairytale amusement park, you will remember Aquanura for sure. Built around the Frog King fairy tale, it will leave you speechless.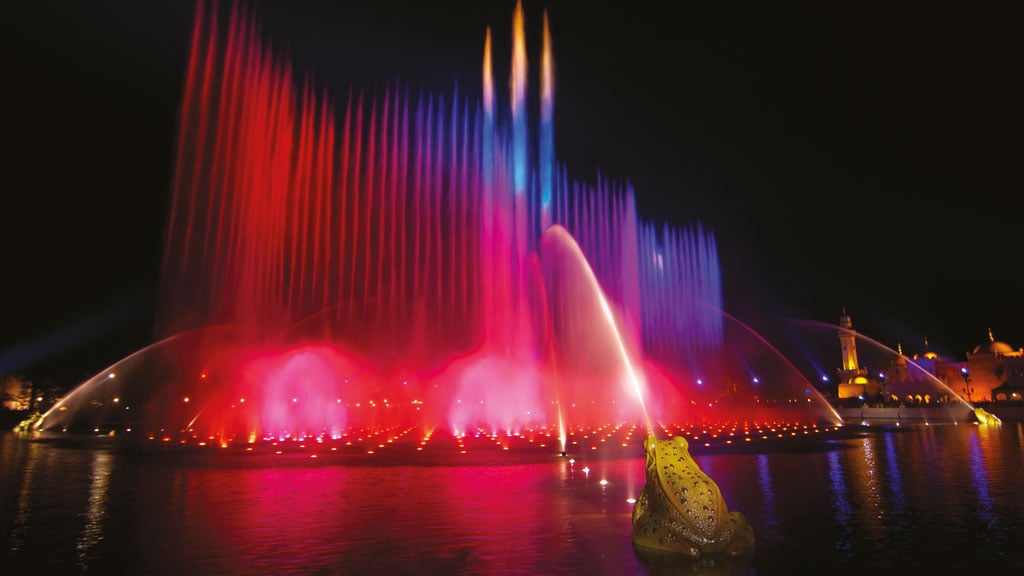 When visiting, you'd better stand to the long side of the fountain… best view guaranteed.
All of the 48 publicly owned fountains in Kansas City MO! All are beautiful and this is just one example of the many fountains there!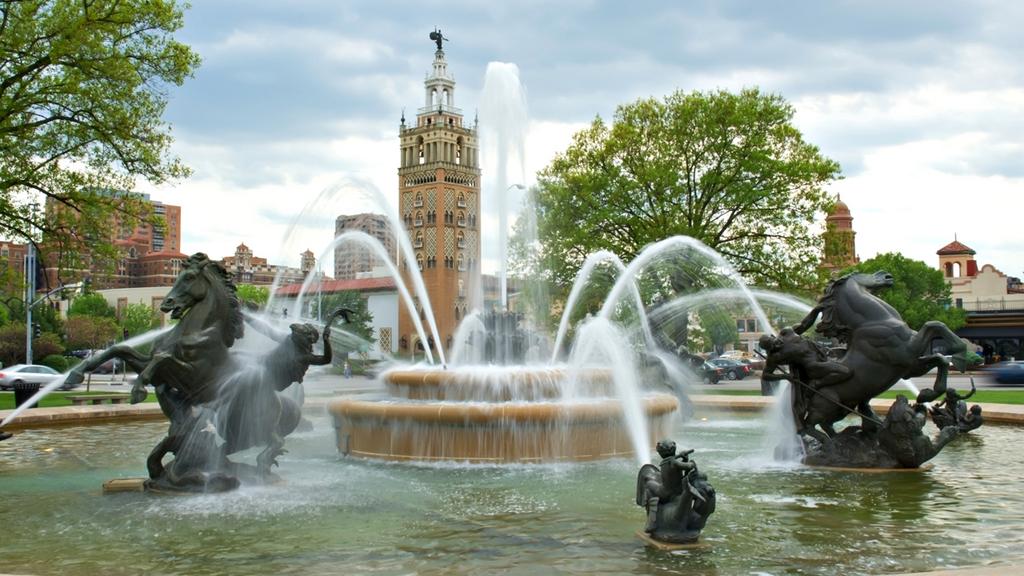 48!! I never knew that haha. Has there ever been any discussions or history behind why the city has a plethora of fountains.
There is even a movie about the fountains of Versailles: A little Chaos, that is entertaining and at least shows some of the ideas behind the garden as well - and about the female garden architect of course.
I found these few examples in my collection:
Mark Mander's Fountain at Rokin in Amsterdam, in front of Scheltema Bookstore, is my favorite in Amsterdam. One of the most remarkable things of it is that the water disappears underneath the pedestal. You can't see where it goes.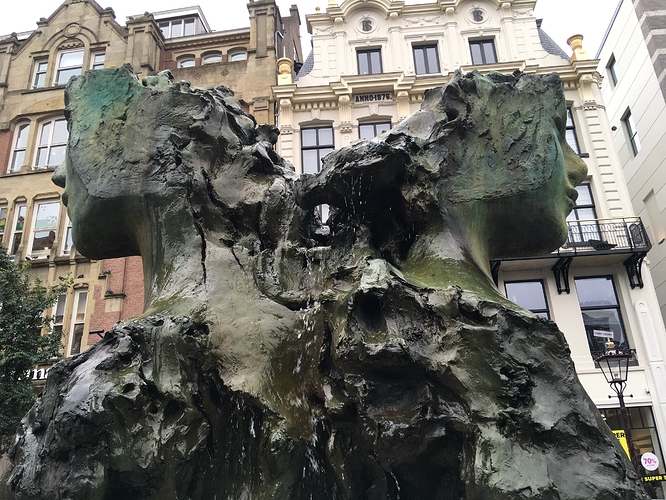 And in Frisia, in the Northeastern part of the country (Netherlands), there are a couple of interesting ones as part of the 11 Fountains built in the 11 cities of the 'Elfstedentocht', a seating tournament when the winters were cold enough yet to allow for many people to be on the ice all at once, erected when Leeuwarden was Cultural Capital of Europe in 2018. International artists made them. I like the ones in Stavoren and Leeuwarden best. Here are some pics.
In Stavoren, by Mark Dion. Sadly, it didn't spout when I was there on account of the strong wind of the day before. There was not enough water left. It's called The Fish (obviously!):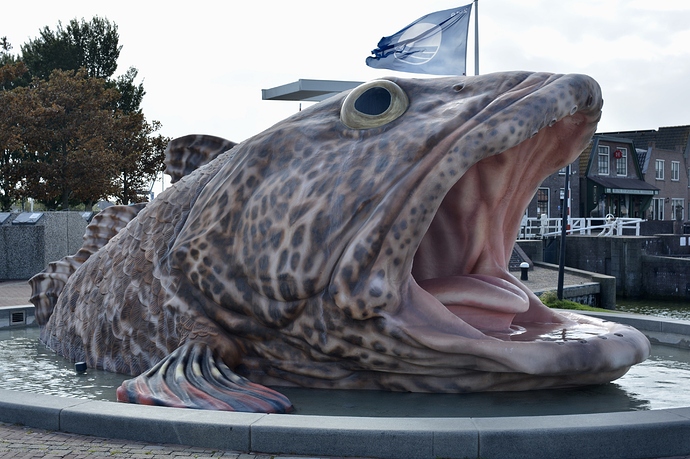 In Leeuwarden, by Jaume Plensa. It's a so called steam fountain. It's called 'Love':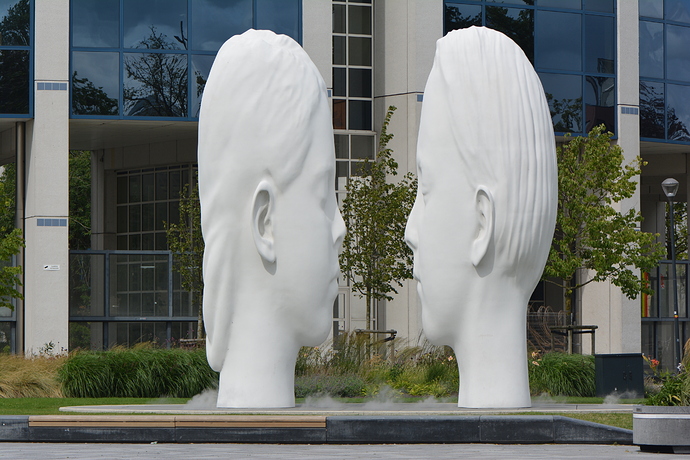 Not the world's greatest, but Aloe Plaza in St. Louis was the world's
only statuary fountain when I was a little kid.
So, visitors to Chicago flock to Buckingham Fountain on the lakeshore, but they most likely miss a stunningly beautiful one on the south end of the Art Institute, the Fountain of the Great Lakes, by American sculptor Laredo Taft.! I took these photos several summers ago, and had just commented to my wife what a good setting it would be for wedding photos, when a party showed up :?) bride21314319_10156451252043765_4870282014168744547_n|275x500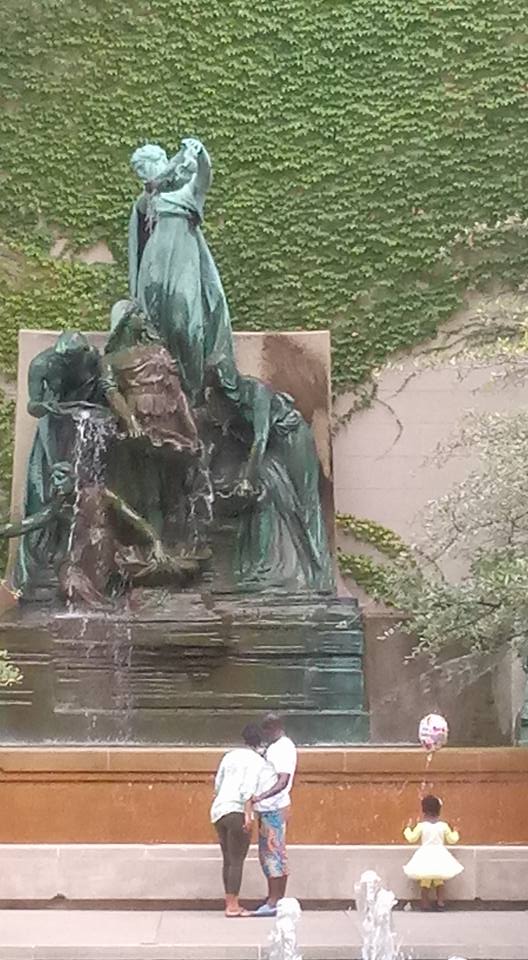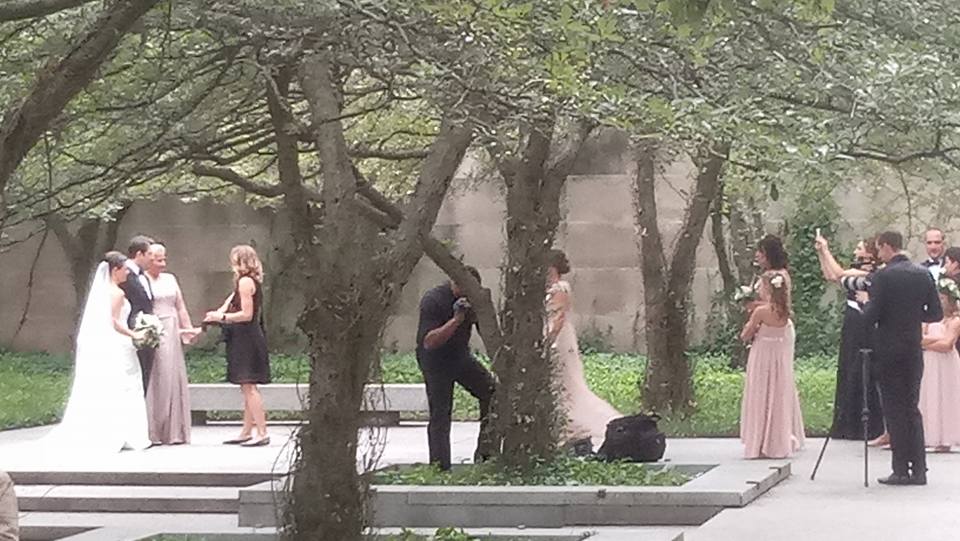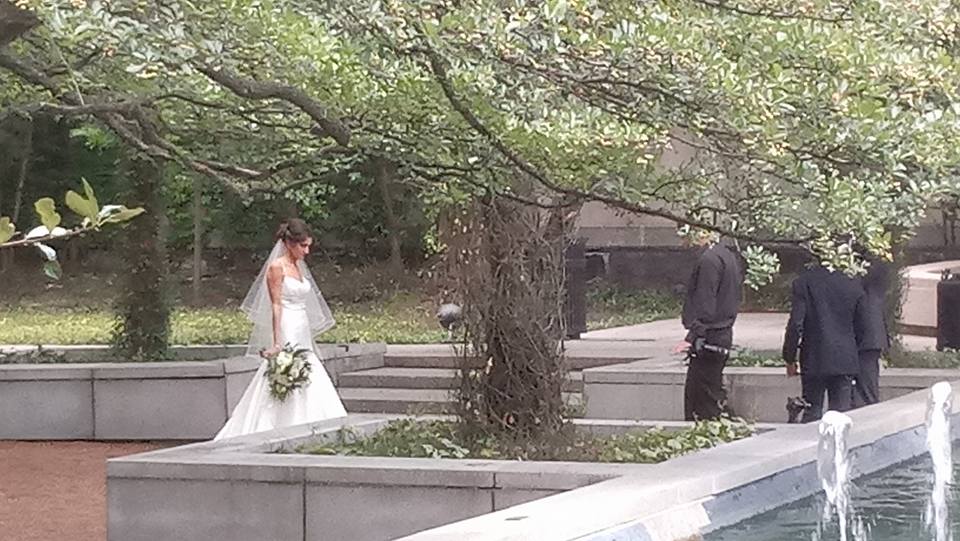 This fountain is visible over the hills from many miles north. At night they shine a light in the water, but you only see the water going up and it looks like a colossal feather. It is quite mysterious to travelers who have no idea what they are looking at.
Edit to add: I was talking about Fountain Hills, AZ