It's wonderful they have so many plants inside. It must help the air feel fresh.
I found the station in Hua Hin , Thailand like stepping back in time. I don't recall the year that it was built but I would guess possibly in the 1920's. The station masters tower above the ticket office controls all the train track change switches via cables and pulleys going to a large bank of tall manual levers. Trains transiting through and not stopping can pick up messages concerning the train or track information by snatching a large ring containing messages from a arm that extends out to the edge of the train cars. The terminal in very ornate as it's location is at the King of Thailand's summer residence.
The stations of Naples underground are all decorated by pieces of art, or are pieces of art themselves, look for example the Toledo station (picture from Wikipedia)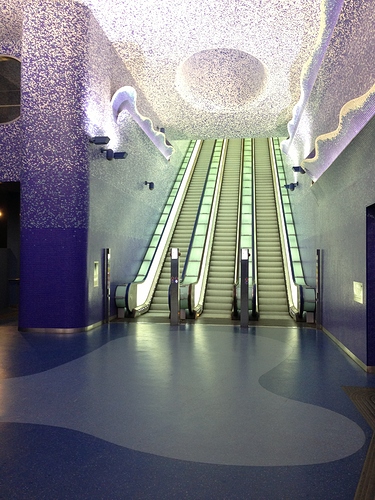 I was struck by the vast space in the Kyoto, Japan station. When you walk inside, you're awestruck by the size.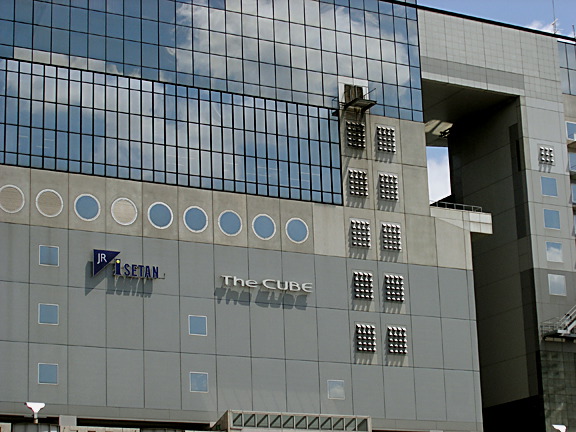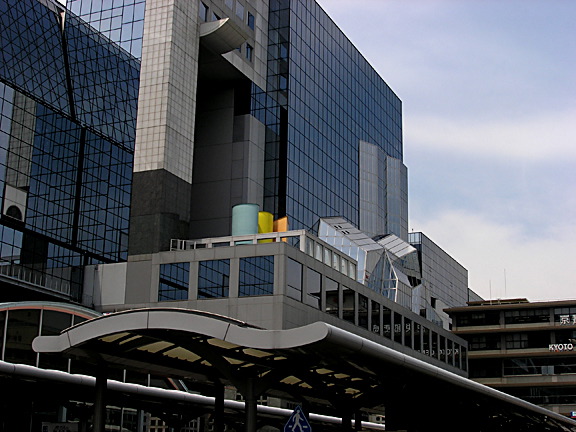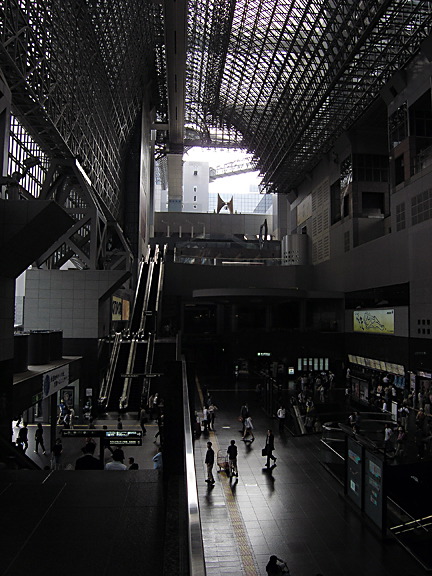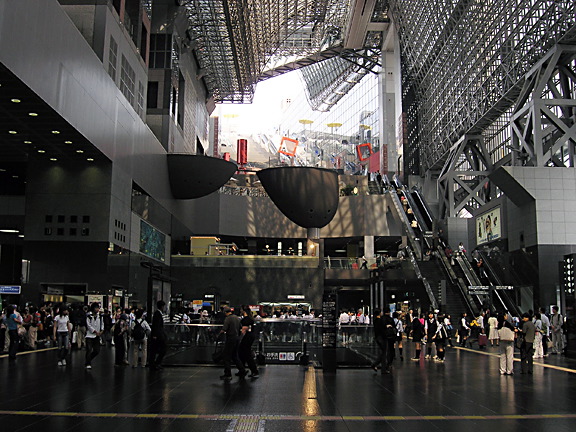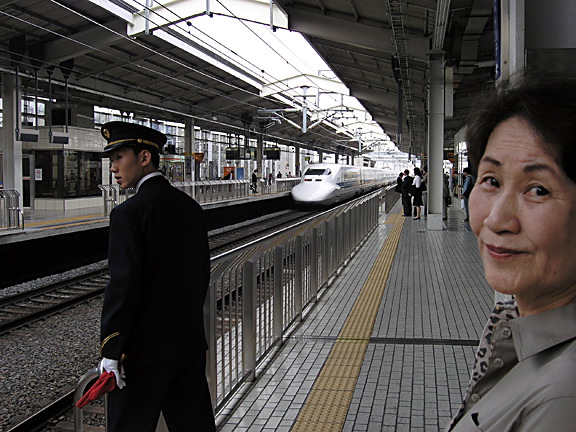 In 2014 I visited Moscow and was amazed at the beauty of the train stations - if only the rest of the world could put so much effort and detail into the designs and upkeep of these places for the public to enjoy! - photos of Kiyevskaya Subway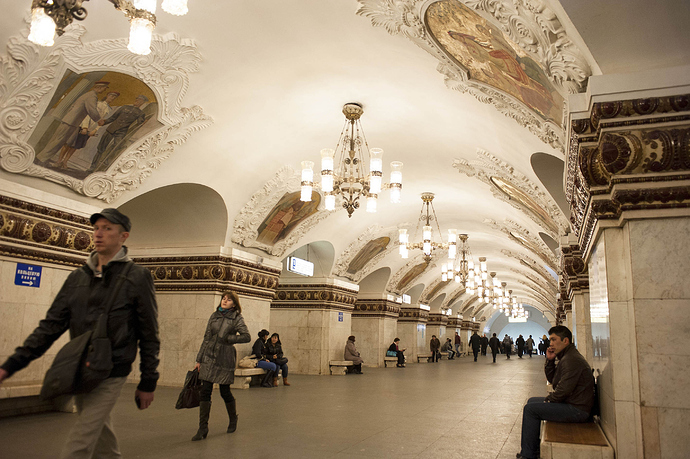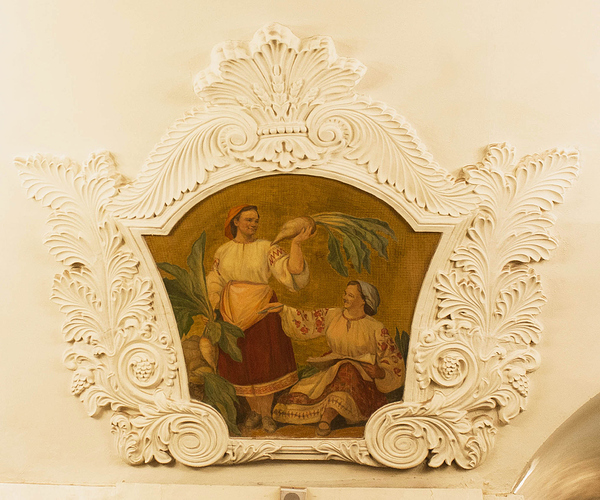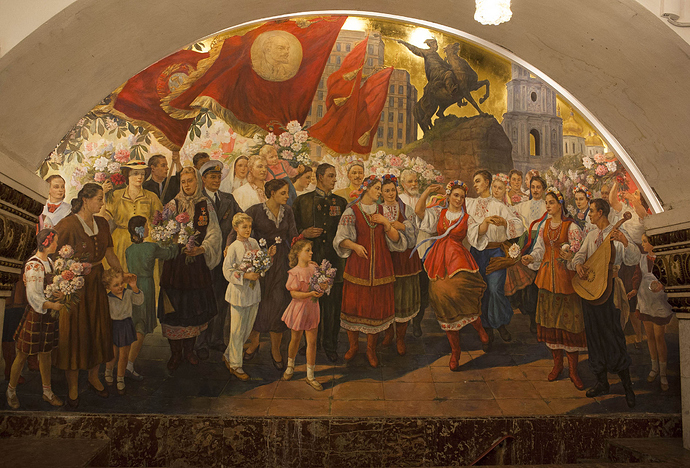 Wow, this is some amazing architecture!
Not much of a true workhorse anymore, but the building is fantastic.

Kyoto Train Station, by far, in my experience.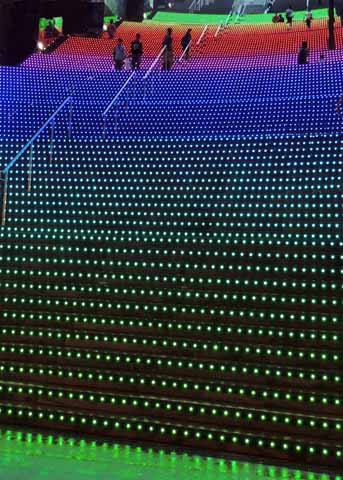 Cincinnati's Union terminal is is certainly a great example of art deco form and one of my favorite buildings anywhere. Nicely done photos.
Don't know if this counts but Chattanooga, TN (home of the Chattanooga Choo Choo) has a hotel set up at the site of the original train station. There are regular hotel rooms but for a not-too-exorbitant price you can stay in an authentic old sleeper car. It's really charming with a full size bed and a day bed, plus they are dog friendly. We've stayed there twice and loved it.
During my first trip to Europe, I started in Italy and rode trains from Florence to Milan and then to the Netherlands. The train station in Milan was breathtakingly beautiful - marble floors, marble walls, HUGE marble columns at the entrance. I was fortunate to have several hours to explore both the train station and the nearby area. Since that trip was almost 20 years ago, I don't have any digital photos but I found this link that gives one a tour. A must do stop if you're ever in Italy. YouTube
Agree! It was quite a few years go (before it's renewal) but I still vividly remember how impressed and awed I was when I alighted from my train from Brussels and slowly walked toward the exit, gazing at the amazing ceiling, glass and clock. When I finally got outside I took almost as long, walking backwards… The outside facade is not ugly either! Truly a memorable building.
Have no pictures, but Union Station in DC is still my favorite.
St. Petersburg also has beautiful stations.
Yes yes yes!! That was going to be mine! It's beautiful inside and out and it's crazy how much greenery there is in there.
Call me biased, but my hometown station is absolutely adorable. Dunedin Railway Station was build during the city's hay-days as New Zealand's wealthiest, and fastest growing city.
" In an eclectic, revived Flemish renaissance style, (Renaissance Revival), the station is constructed of dark basalt with lighter Oamaru stone facings, giving it the distinctive light and dark pattern…"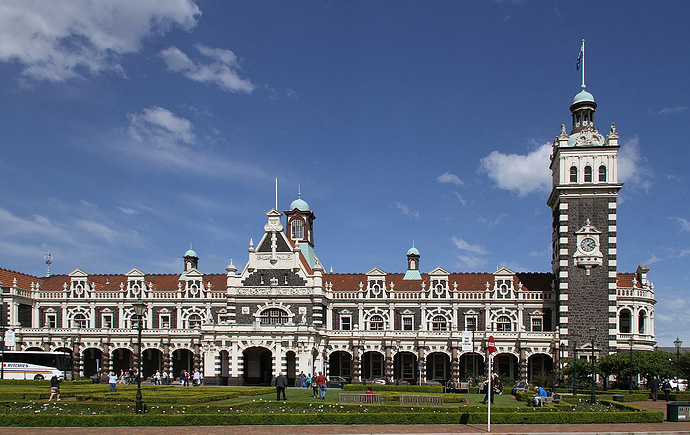 The foyer itself is an absolute delight.
Although tiny by world standards, this is in my opinion an absolute gem an needs to be on everyone's list of fab stations.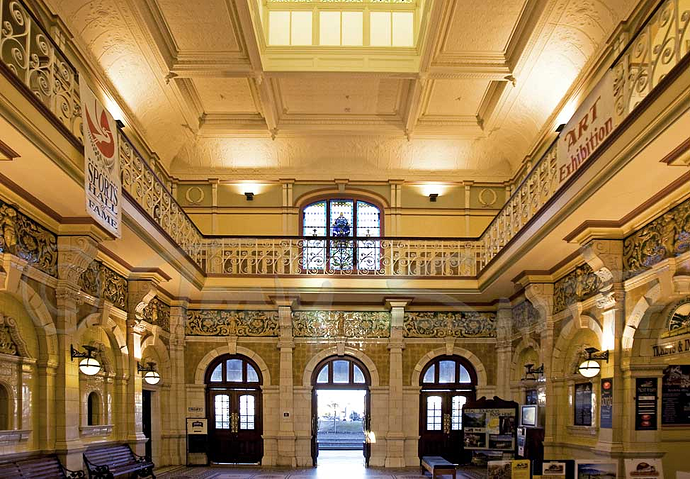 My favorite train station is definitely Atocha in Madrid, already shared by explodingirl.
I love train travel and am generally pretty impressed by train stations, but I'll mention the peak-tourist station Jungfraujoch, the highest station in Europe, with its windows on the Alps. What a terrifying thing to construct.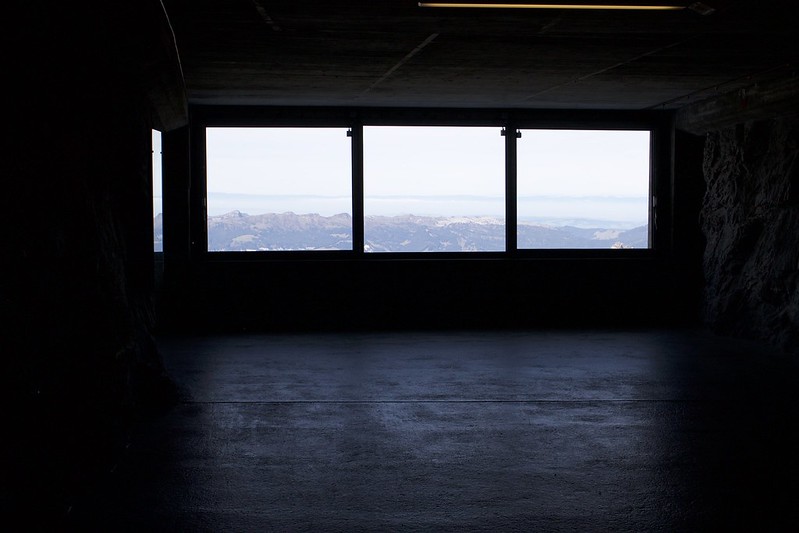 Jungfraujoch by Patrick Nouhailler, on Flickr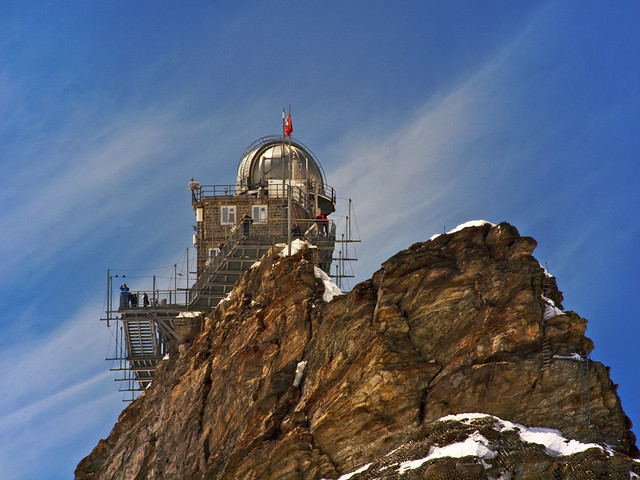 Sphinx Observatory, Jungfraujoch by Kevin Poh, on Flickr
This is not to mention all of the scenic stations you encounter in the Alps on the way to and from Jungfraujoch.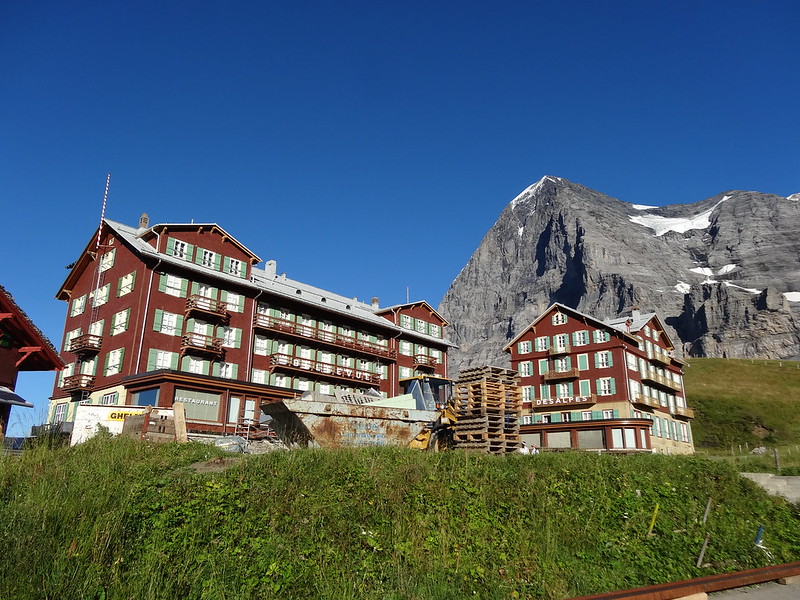 Schweiz 132 Jungfraujoch - Kleine Scheidegg by Klaus Nahr, on Flickr
In terms of scale, Berlin Hauptbahnhof is hard to take in.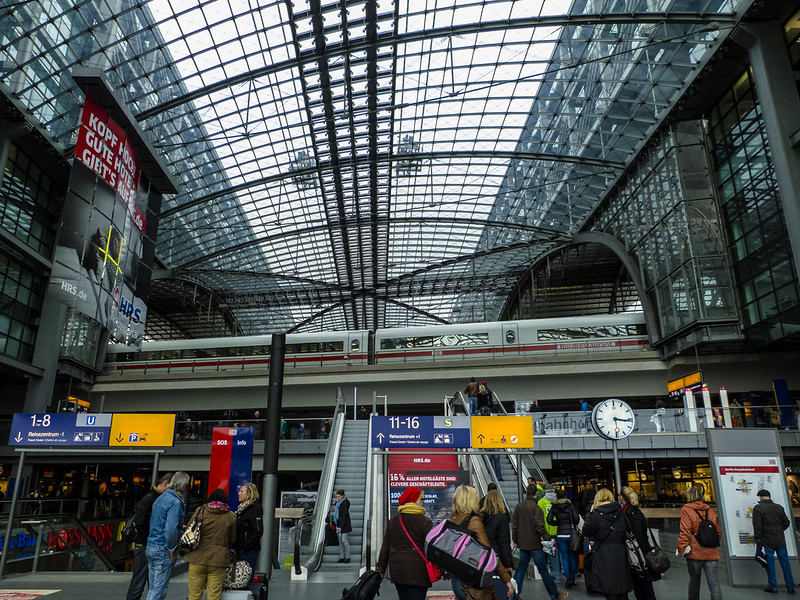 Berlin Hauptbahnhof by Simone Graziano Panetto, on Flickr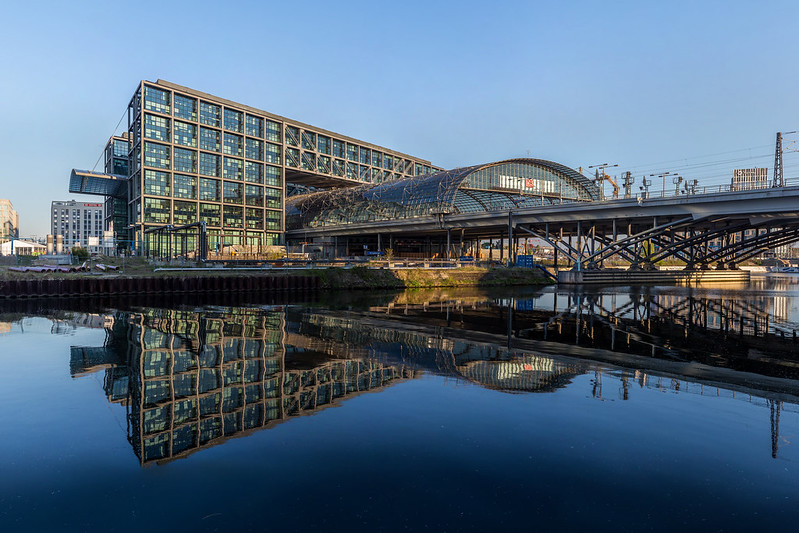 Berlin Hauptbahnhof, Ostseite by Ansgar Koreng, on Flickr
In terms of beauty, I was impressed with Lisbon's Estação do Oriente as well as its artful metro.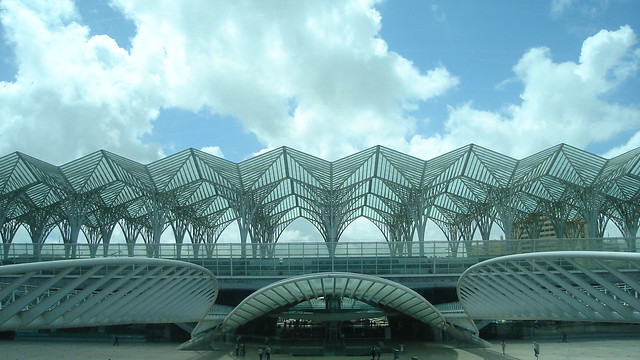 Oriente by H. A. Rivera, on Flickr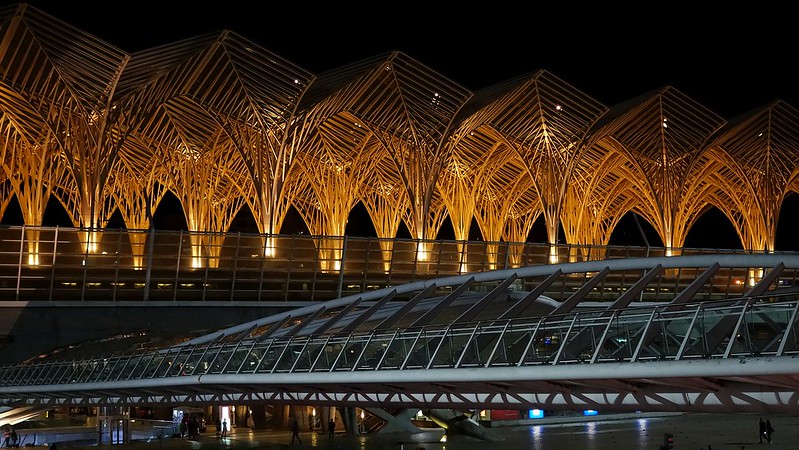 More space travel by Bosc d'Anjou, on Flickr


Metro Lisboa • Chelas by Carlos Fonseca, on Flickr
Final shoutout goes to Melbourne's grand Flinders Street Station.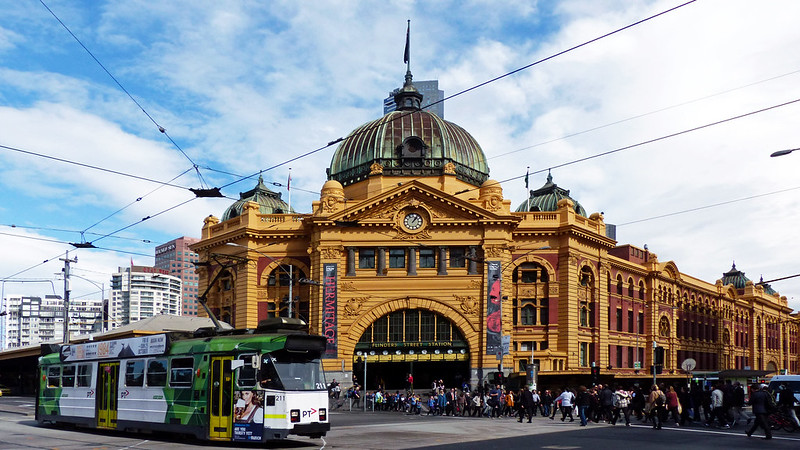 Flinders Street Station Melbourne.Aust. by Bernard Spragg. NZ, on Flickr