I have always wanted to learn the skill of Bonsai.
I love archeology and often think I would have made a fine archeologist. I've got to ask you , where abouts have you volunteered for excavations ? and what cultures/ civilizations were these from ?
I'd love to learn to make stained glass windows and bobbin lace.
I'd love to get better at wool spinning and celestial navigation (I took a class years ago and learned how to use a sextant, but I can't claim it as a skill any more).
I saw someone at a Society for Creative Anachronisms gathering do this and have wanted to ever since. Maybe this'll motivate me?
Don't sell your knitting skills short. I knit as well and I have friends who swear I'm actually practicing magic (lol). Good luck with the socks!
A very useful skill for being a "psychic" too , unless you end up getting caught out… then it could quickly become awkward
The great Orson Welles talking about it , very funny :
James Randi , he was awesome, and this is hilarious :
I have my father and grandfather's old telegraph keys. My father worked 35 years as a telegrapher for the Frisco Railroad and my grandfather did the same for 45 years. My dad's bug is in great shape and all I would have to do is set up a sounder to get it going (he used an old Prince Albert tobacco tin at the depot). I've often thought I should have asked him to teach me, but alas, he's gone now. What an amazing skill that seems to be disappearing.
I was always interested in archaeology - 7-year-olds whose bedtime reading was Tales Mummies Tell are… odd, I'm sure. But as a vocation it has certain challenges, definitely.
I've helped with a late Archaic/Early Woodlands dig near the Patuxent River; daren't be more specific than that. Personally I find that stuff the most fascinating, but you don't get to pick your digs…
Right now I volunteer to do lab work and some digging in Alexandria, VA. That's exclusively 18th and 19th century American. Which means the artifacts are in good shape and we can almost always characterize them - just last week I managed to identify the shop where a porcelain doll head we had found was made! - but honestly I don't find it as engaging as the older stuff.
Hence wanting to learn flintknapping; train for the job you want, yes?
Play the harp. I've been enamored by this instrument since I was a little girl. I tried taking lessons when I was in my 20s, but life sort of got in the way. I think it's too late for me now…
I would love to play the spoons. I watch videos of"Abby the spoon lady" on u-tube all the time! The other skill I'd like to learn is to drive a team of horses.
Thank you for your reply hasufin !
I just looked up Paxutent river and people as I had never heard of it before , very interesting! Totally understand what you mean when you say the older artifacts are more engaging as I definitely share that enthusiasm.
I would like to do archeology mainly as a volunteer as my career is biology based , but hopefully I can get involved in that field in that capacity in Brazil in the future
Due to my love of the old and fantasy I'd love to learn blacksmithing-particularly to be a swordsmith. I love the idea of it but also I've always enjoyed working with my hands and feeing the sense of accomplishment after I've built or worked on something. But I have no idea where to start and I'm concerned it would be cost prohibitive.
I once met a Filipino man who kept award-winning Bonsai trees. He had the most remarkable garden as well as a basement with a small fish pond and more Bonsai plants. It's a beautiful art form - I hope you consider pursuing it.
I've seen a man play the spoons only once when I was a child and it was delightful. Hope you consider taking it up!
The skill that I've been learning and continue to learn is that of building vintage paper models (but only from copies!) The models are very simple, but there are many ways they can be enhanced and reinforced.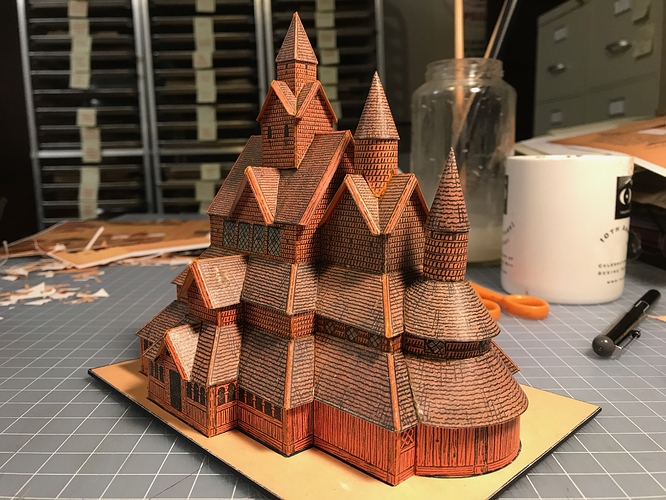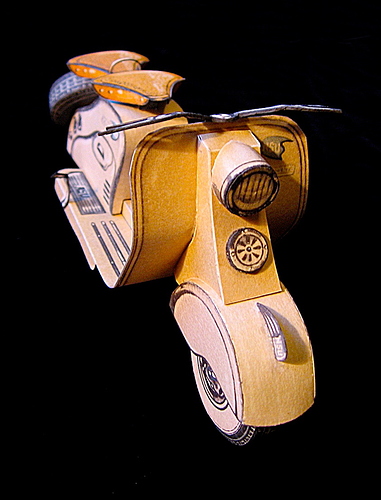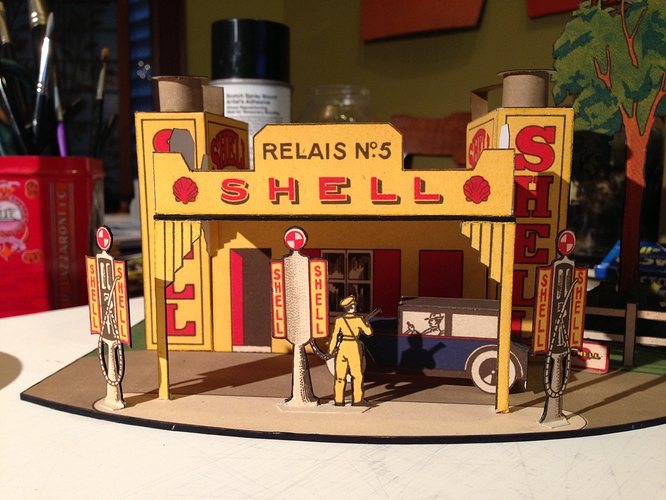 Those are incredible! how long does it take you to make them ?
I agree. A lost art beautifully reproduced.
Wish you could do my profile one day.
My great grandmother made bobbin lace and I have learned to do that. I also tat and do Scherenscnitte. I have done needlework as long as I can remember and my house is filled with stuff I have done.
I would really like to be able to read hieroglyphs, demotic script and other Egyptian writing. I study Egyptian mummies and so this would be a good thing for me.
Me too! I had a 10 year old Tiger Bark ficus bonsai until last year when I turned the heat on but didn't change my watering schedule. It got too dry and died.
I have a pretty good green thumb, but bonsai are so temperamental. I've been scared to get another one.
I always wanted to learn Braille, Sign Language and Morse Code