Brick and mortar shopping centers might be dying, but Truth Time: I love the mall. Sure, they can be oppressively homogenizing temples to rampaging consumerism and deadening banality, malls are also strangely exciting public spaces, bringing people from all walks of life together under one roof. There's something I've always found appealing about the disparate businesses all being forced into close proximity, the clashing cacophony of lights and sounds, the hive-like workings of the employees, the labyrinthine spaces and secret service hallways, and even the haunting emptiness of vacated store spaces. And while the stores may be the same, malls can also be unforgettable and unique, whether it's the Escher-esque strangeness of San Diego's soon-to-be-gone Horton Plaza, or the grand artifice of Hong Kong's boat-shaped mall, The Whampoa.
After watching season 3 of Stranger Things over the weekend, which prominently features a new 80s-era shopping center, I've caught a case of mall nostalgia, so I want to hear about your favorite malls!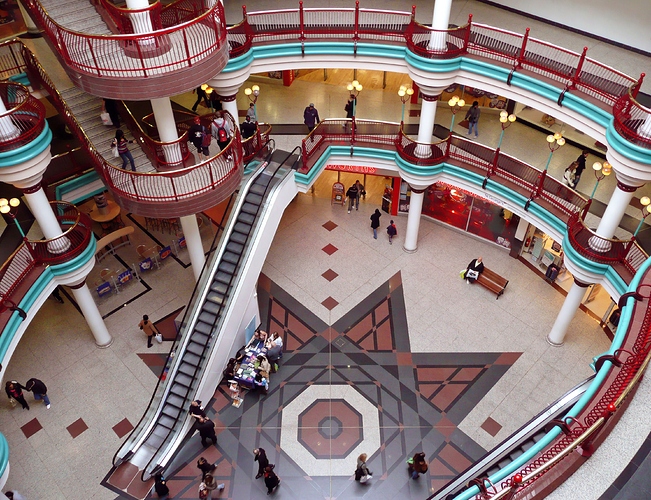 (Image: Brett Jordan/Public Domain)
In the comments below, tell us about your favorite malls, what they were named, where they were, and most importantly, your favorite memory of them. If you've got pictures, you'd better believe that we want to see those as well. Your response may be included in an upcoming article on Atlas Obscura. Let's all go back to the mall, and just, y'know, hang out!