Willow Grove Mall in Willow Grove, Pennsylvania, for one reason only. They kept the beautifully carved carousel horses from the former amusement park (Willow Grove Park) which once existed on the same site. These beautifully carved carousel horses are now suspended from the ceiling and bring back many wonderful childhood memories of when the Park still existed and we would take annual school trips there. When my grandparents were first married, they went to that park to hear John Phillip Sousa. The location has quite a history and the carousel horses retained just a bit of it for me. I really do not enjoy malls anymore - way too big for my tired back and knees. Getting to the Pandora store was next to impossible since the parking garage does not connect to the mall at every level. At my current age, I prefer smaller strip malls with individual entrances but I hold on to those memories of when the site of the mall was a location for a lot of fun.
Dubai Mall by far was the most hugest mall I had been to: (https://thedubaimall.com/).
It needs to be seen to be believed. It has a huge aquarium besides many other attractions.
We had two major malls in my city of Albuquerque growing up, Coronado and Winrock. Winrock was by far my favorite, with it's giant red pyramid, glass ceilings, and lots of live plants. It had a big arcade, a Fools Paradise, and all the typical mall trappings. Pictures of it when it was built in 1961 are awesome. It went defunct in the early 2000's and was vacant for several years. During that time it was a movie set for the mall scene in Odd Thomas. Recently it has undergone renovation and is slowly filling back up with stores. The competitor built in 1964, Coronado mall, is apparently one of the busiest malls in the country seeing an estimated 11.5 million shoppers a year. As a kid in the 80's this mall was everything. I got my ears pieced for the first time at Claire's, bought CD's at Sam Goody, and totally got Glamour Shots. In my heyday I was a live model in storefront windows for 5-7-9 and American Eagle (still can't believe I stood in a window like a mannequin). I even worked at Hot Topic in my early twenties lol. I kinda miss the mall scene; it smacks you in the face with nostalgia and a specific type of decadence that isn't around anymore. You dressed up to go to the mall. For me and my friends it was a rite of passage to be able to go the mall without supervision.
11783082136_4dfc35674c_b|690x438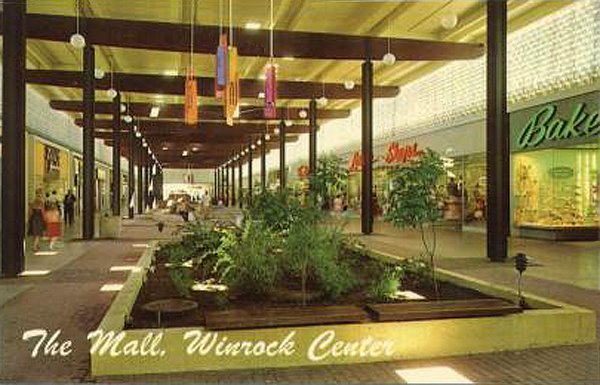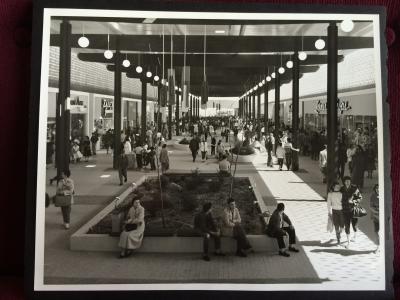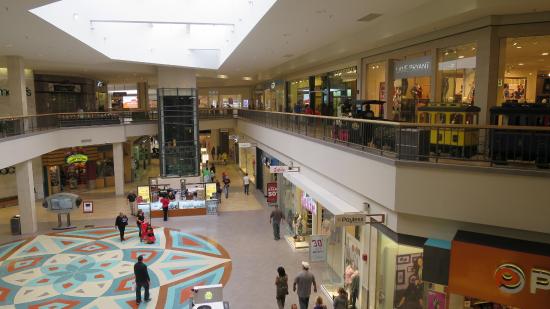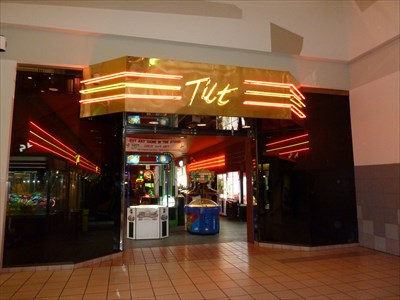 I have to say that my favorite is the original - the very first mall in the United States - Portland, Oregon's Lloyd Center. I can still remember when it wasn't covered and the times it was remodeled with a cover. Going to Lloyd Center was a big deal for me since it was in the big city and we were from a tiny little lumber town, some 95 miles away. Everything about it kept us in awe.
I hear they are making Grand Ave. Mall into apartments!
I think there are some apartments in that area. Milwaukee is such a weird city, of some prosperity and lots of poverty. I'll have to swing by next time I'm there.
Loved Loyd Center. We lived a short bicycle ride away and saw it when it was just a big hole in the ground. There was some sort of a summer theater group playing and we sat up on the edge, dangling our feet over the side. It was wonderful when it was open, with birds flying around. Especially loved the leaping fish sculpture over a little pool. It is now relegated to a dark underground parking area What a waste. We were so proud of it being the first mall. Later I worked at Rubinstein's Furniture in the mall. Lots of memories.
I grew up in Klickitat, WA, and we either took the Washington side of the river or the old scenic highway. Then when I was 30, I moved to the PDX/Vanc area and ended up driving tour buses for Evergreen Stagelines and narrating GrayLine Tours in a coach with a clutch. My usual route was the "Bus/Boat Tour on the old highway. In between, I did city tours and charters and with the Japanese kids here in the summer, I spent a lot of downtime at Lloyd Center or Clackamas TC. There's been a gap of about 14 years since then and now I can't find anything in Portland, so I just order everything online. BTW, I'm retired now & in The Dalles.
Thanks for responding. this is the first time I have ever done so. Just figured, at my age (84) there aren't that many people around who would remember before it was built. In 1946 we moved to Portland, from Payette, Idaho. We had to drive the old highway. A beautiful drive. How interesting to be a tour bus driver. Have always found The Dalles to be quite interesting, loving Oregon history. My maternal great, greats came in 1847 and settled in Brownsville. My sister and I go to the Pioneer Picnic and parade every summer and ride in our friends classy vintage car, waving to all the people, who have no clue who we are. Then up to the cemetery to spruce up the graves. Trust you are enjoying retirement. Sounds like you earned it. I go between two of my daughters. One here in Portland and one in southern California. Very different places, though I hardly recognize Portland any more. It's gotten a bit too weird for me. Thankful for my church and all my friends. Again, many memories of Lloyd Center.
Woah… I hadn't thought of Tilt until you posted it.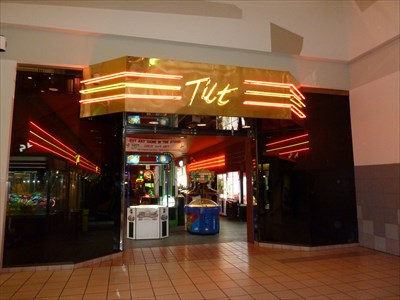 My first job was at Sam Goody's in college. It kinda ruined me, I wound up managing a few CD Warehouse stores later in my 20s and now have 300 or 400# of CDs (2000 or so) to show for it.
I remember Tilt in Westmoreland Mall, where Sam Goody's was, and savoring my trips there in my early teen years. I still get a little bummed when I walk into that mall occasionally and the record store has gone the was of the buffalo.
Oh my god, TILT! There was one in the basement of Crossroads Mall in downtown SLC. I spent many days there.
I grew up in ABQ, too. Lived within walking distance of both Winrock and Coronado. Went to Jr. High at Monroe JHS, used to stop in at Winrock practically every day. Bought our wedding rings at the Coronado mall. Loved going to Big Boy for brownie hot fudge sundaes.
My favorite mall in Bulgaria was the Phone mall. Miss the mall in whole because it was shut down to visitors. Now only used as a work center for some agents and business which I'm not familiar with.
the only thing i miss about the malls are the trees that used to be on the land. Malls are a scourge of waste and lonliness