It's Chill Week here at Atlas Obscura! We're looking at all things, well, chill. And we want you to join in by telling us about the most incredibly relaxing and serene places that you've ever discovered on your travels. Tell us about those secret pockets of perfect serenity that you've found while traveling the world. Maybe it was a little shrine tucked into the alcove of a bustling church; perhaps you found a moment of unforgettable piece of mind on a secluded beach; did you find serenity in the sweeping vistas of a little-known lookout point? No matter where you were or what you were doing, we want to hear about the most chill place you've ever discovered.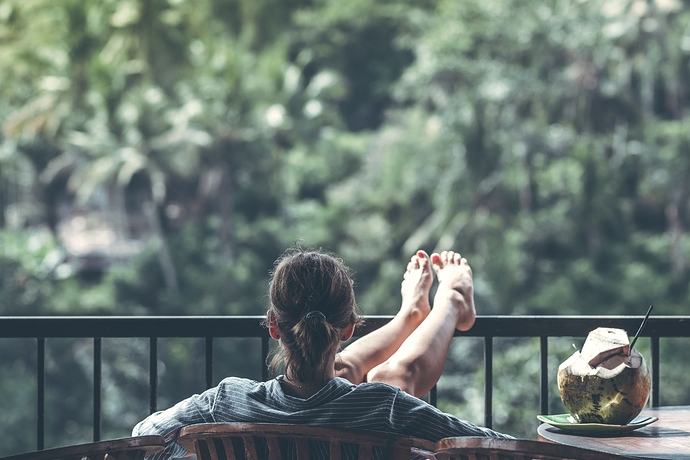 (Image:
Artem Beliaikin/Public Domain
)
I still remember sitting on the balcony of a waterfront Marriott hotel in San Diego when I was 18, and maybe being as much at peace as I've ever been. I was on one of my first trips with friends, a few months before I would strike out into the adult world of rent and responsibility, and I was just able to watch the garbage barges on the water. It was fascinating and instructive all at once. No anxiety, no feeling of vacationer's guilt, just a cup of coffee, some meandering trash scows, and a nice sunny morning. It was… chill.
In the comments below, tell us about the most chill place you've ever found on your travels, where it was, how you found yourself there, and what made it so CHILL. Your response may be included in an upcoming round-up article on Atlas Obscura. It's a busy world, but serenity can be found in the most surprising places if we can just get ourselves to chill.