Last summer, orchid botanist Leif Bersweden issued a challenge to his Twitter followers: post the strangest place you've ever found an orchid. Parking lots, roof gutters, next to a power station–the replies were pretty impressive. I didn't know orchids grew in cities, so I did some research into North American wild orchids, and found that one non-native species (Epipactis helleborine) is actually pretty common in my part of the world. In fact, it was first recorded in North America by a group of self-taught botanists from the Ladies' Botanical Club of Syracuse. They dug up a specimen, sent it to botanist Asa Gray at Harvard and were credited with discovering an orchid previously undocumented in North America!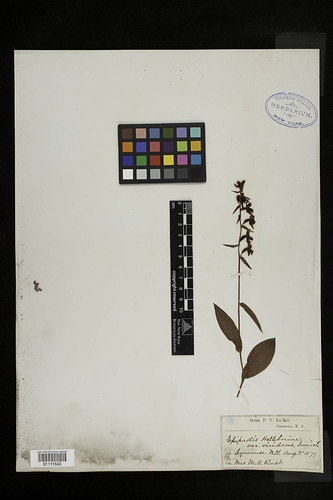 I subsequently found Epipactis helleborine in several spots–in a forest, near a city park, on the grounds at work and even in my own garden!
Mind-blowing? Maybe. A study of Epipactis helleborine in Poland found that the plant's nectar contains naturally occurring oxycodone in trace amounts.