Museums everywhere are jam-packed with so many artifacts, baubles, and items of interest that it's usually somewhat overwhelming, and difficult to isolate and appreciate any one item. But every so often, a singular item hidden amongst a vast collection can hook our attention and become unforgettable objects of intrigue. What single item or display in a museum has always stuck with you or called you back again and again?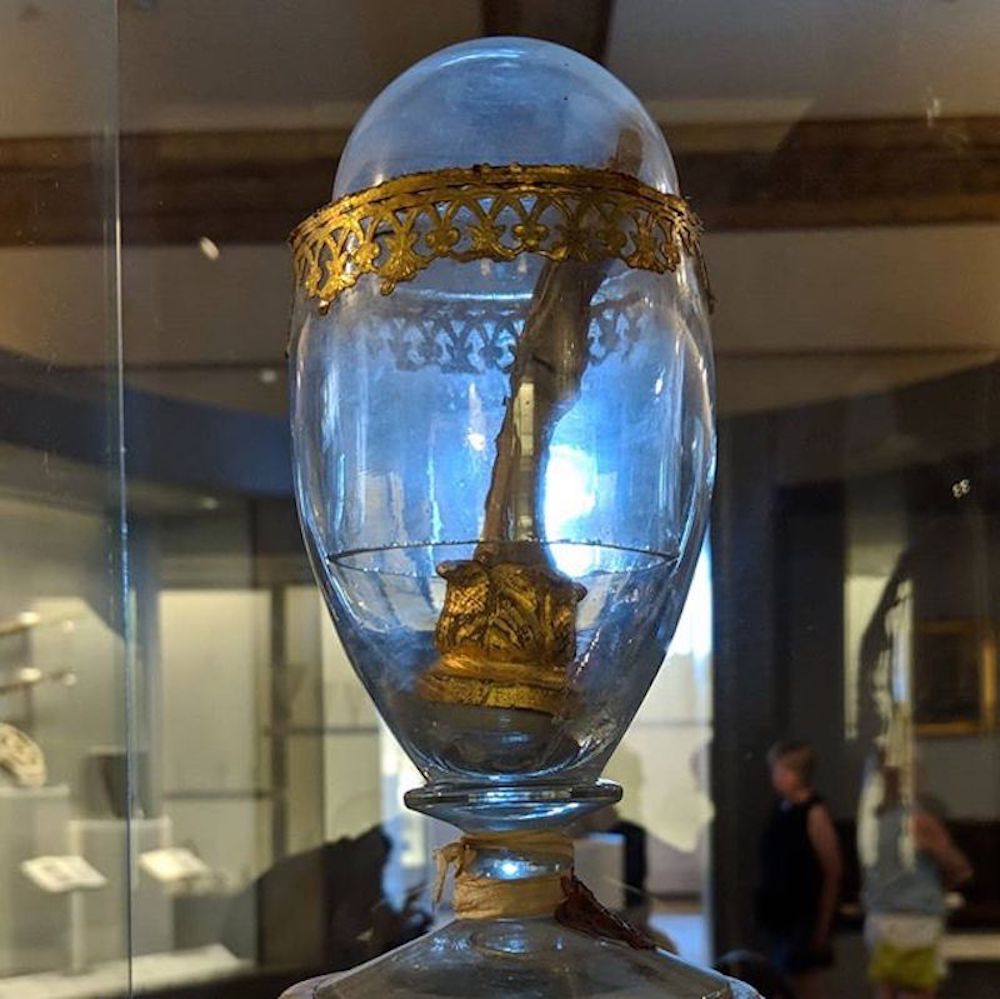 One of my favorite museum wonders is something I've never actually seen in person, but learned about on Atlas Obscura: Galileo's Middle Finger. Held in an egg-shaped reliquary like some saint's bones, Galileo's middle finger has always struck me as an almost unbelievably rare and incredible artifact. Keeping someone's entire middle finger as a relic not only seems like an archaic, odd practice, but it's even more incredible to me that such an important item can actually be visited at the History of Science Museum in Florence, Italy. Just sitting there among all of the other displays, the whole finger of one of science's most important figures. You could probably even miss it if you weren't paying attention.
In the comments below, tell us about the one incredible museum artifact that you are most fascinated by, why you are so enthralled by it, and most importantly, where it can be found, so that others can go check it out themselves. If you have any terrific original images of your favorite items, please post those too! Your answer may be included in an upcoming round up on Atlas Obscura. Museums are nothing without the items they hold, so let's help each other find out about the best!