There's a German word, "waldeinsamkeit," that Google Translate (yeah, I'm that guy) puts in English as "Solitude of the Forest." It's meant to describe a singular type of loneliness that is at once isolating, peaceful, and reflective. And having a spot where you can go and indulge in a little waldeinsamkeit of your own can be a rewarding experience for everyone. Now we want to hear about the most incredible places where you go to be alone.
While waldeinsamkeit traditionally implies a dense, quiet wood, the emotional experience can happen just about anywhere. Maybe it's a meaningful hideaway in your city or town that you like to keep all to yourself, or maybe it's a bustling public square where you allow yourself to be alone in a crowd. Personally, I sometimes like to head to a place near our office called Transmitter Park. It's right on the East River, and has a terrific view of Manhattan just across the water. It's gotten much more crowded in recent years, but I still go there and tune out the world, just watching the water and meditating on the endless possibility of the big city, or whatever's on my mind. It helps me feel like I'm both in the middle of the teeming city around me, and blissfully apart from it. Wherever it is that you like to explore the wonders of solitude, we want to hear about them.
Tell us about your favorite place to be blissfully alone, and why that place is so perfect for your peaceful solitude, in the comments below. Be sure to tell us what it's called and where it is, and we'll share some of our favorite submissions in an upcoming article on Atlas Obscura! You don't have to be alone, but sometimes a little waldeinsamkeit can help.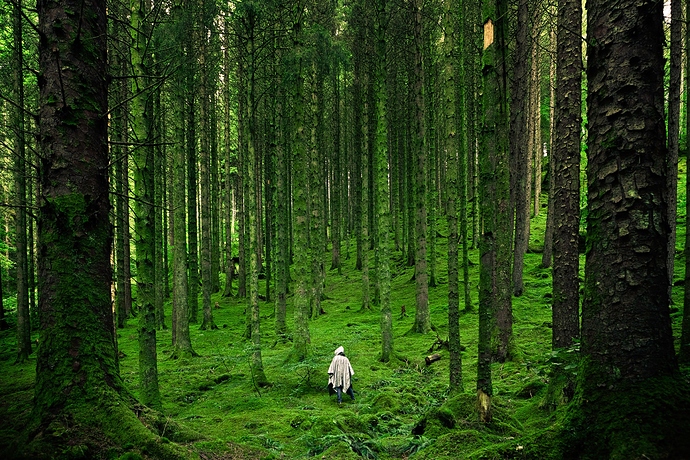 (Luis Del Río Camacho/Public Domain)