Attention Atlas sleuths! I'm very excited to invite you to the first edition of a new game that I'm calling, Where in the Atlas Is Our Community Editor? In the spirit of such trailblazing media as Where in the World Is Carmen Sandiego, Where's Wally? (Where's Waldo? for us Yanks), and The Hunger Games, I've added a picture to one of the 17,000+ place pages in the Atlas Obscura database, and I want you to find it! I look like this: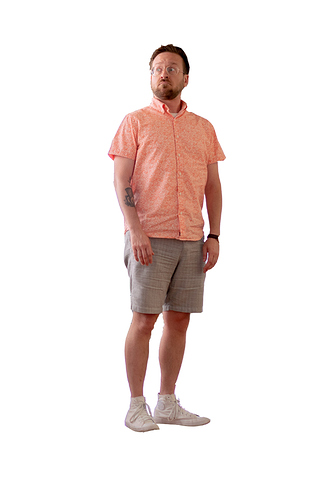 The rules will work as follows: I'll post one riddle or puzzle or image each day this week. The solution of each one will be related to the place I'm hiding. However none of them will ever directly identify the place, so you'll have to do a little searching to find the right page. The first person to post a link to the correct Place page in this thread will win an Atlas Obscura book and pin!
A few things to keep in mind: while many of the puzzles will be pretty easy, please refrain from just posting the solution so that others can parse them out on their own. That being said, feel free to discuss the puzzles below if you're having difficulty. Also, this is our first time trying this sort of game, so if it's too easy and solved in 15 minutes, or too difficult, or any other mechanical hiccups occur, please bear with me while I calibrate it for maximum fun.
As a bonus for this first edition of the game, I'd also like to hear your ideas for what to call it. Where in the Atlas Is Our Community Editor? just doesn't have the same power as a "Carmen Sandiego." Wonder Hunt? Lost In the Atlas? Post your ideas for what to call this game in the thread and if I pick yours, I'll send you an Atlas Obscura book as well!
Alright! I'm somewhere in the Atlas and it's time to find me. Check out the first clue below, and may your hunt be fair and prosperous!