Avengers: Endgame comes out today, and as a huge fan of the Marvel Cinematic Universe and comic books in general, I'm very, very excited. While I'll be going to see the movie later today (jealous?!), it's brought to mind the comic book stores that originally sparked my lifelong fandom. So let's celebrate that most wonderful and dorky of small businesses, the comic book store, by sharing our absolute favorite comic shops.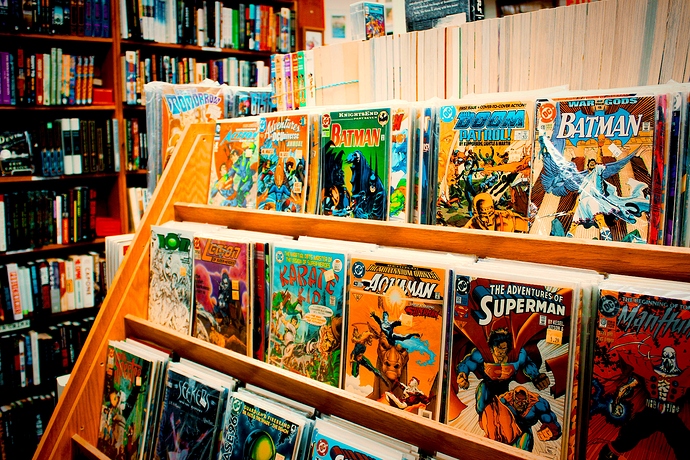 (Image: Lena Rose/Public Domain)
As an awkward, semi-troubled youth, the comic book stores of Salt Lake City became like my home away from home, places where I found community and camaraderie with the only other people I knew who read Sandman. My home base was a place called Dr. Volt's Comic Connection. Located in a tiny strip mall storefront, it wasn't the biggest shop in the city, but it felt like it was uniquely mine. Over the years, I got to know the owner, John, who welcomed me in, and let me go behind the counter and even help work the register sometimes. He turned me on to new and experimental titles like Hellboy (this was the late 90s) and Preacher and Strangers in Paradise. At Dr. Volt's I felt less strange and isolated than out in the rest of the world. Even today, though I don't recognize anyone working there, it still feels like a special, secret place.
Tell us about your favorite comic book stores, what makes them so special to you, and your favorite memories about them. Drop in any pictures you have as well! Your submission might be used in an upcoming round-up article on Atlas Obscura. AVENGERS ASSEMBLE (to talk about comic book stores)!